Pharmacy Technician Schools in Kentucky
Pharmacy technicians are in high demand, both in Kentucky and elsewhere in the nation. In Kentucky, there are multiple routes into the profession, involving some combination of formal education or hands on experience.
Pharmacy technician training begins with a solid foundation in the basics. Pharmacy technician jobs require solid math and composition skills as well as keyboarding ability. People skills are also an asset, as many pharmacy technicians work with customers in retail and others with ill patients in home care settings. Some people take formal education courses; others secure an entry level position that offers job training. Some pursue even more specialized training. There are also certifications that increase a person's marketability, ranging from national board certification to specialty certifications in areas like nuclear pharmacy.
Pharmacy Technician Certification / Regulation in Kentucky
In Kentucky, pharmacy technicians are regulated by the Kentucky Board of Pharmacy. The state requires registration, but not certification. In other words, a pharmacy technician is accountable for his conduct and background — including any criminal offenses and fines or licenses suspensions in other states — but he does not have to take and pass board exams. Additional requirements are minimal: In Kentucky, a pharmacy technician may be as young as sixteen.
Certified technicians may, however, be allowed more duties than non-certified ones. Board certification is desired by some employers. There are many certified technicians vying for jobs. Kentucky boasts 4,830 CPhTs certified through the National Pharmacy Technician Board alone. Formal education is not required, but again some employers desire it. The Versailles Kmart, for instance, prefers applicants who have completed vocational school. They list a surprising number of requirements including certification, experience, and strong skills in basic skills — reading, writing, and math.
<!- mfunc feat_school ->
Featured Programs:
Sponsored School(s)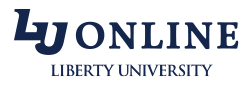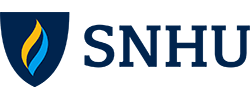 <!- /mfunc feat_school ->
There are two national certifying boards, the ExCPT and PTCB. Each requires a multiple choice exam for initial certification and continuing examination units (CEUs) thereafter for renewal. There are a number of schools, traditional and online, that can help a person pass certifying exams and gain their CEUs. State registration requires a payment of only $25, as does annual renewal. There is, however, one exception to this rule. Kentucky wants to encourage voluntary work for charitable organizations. A technician who works only in a volunteer capacity is not require to pay a fee to have her application processed.
Job Outlook and Salaries for Pharmacy Technicians in Kentucky
Pharmacy technology is a growing field. The BLS projected a 31% growth rate in the field.
There are a number of factors that influence a person's hiring and earning potential. A person without formal training can sometimes secure a retail position on the basis of personal characteristics like integrity; this is especially true if they live in an area where there is a lot of drug abuse or where there has been corruption in the past.
Others, however, find a solid education, and certification, a big asset. Even online schools often place students in internships and externships; sometimes they offer additional career placement services down the road. Both training and experience become increasingly important as one vies for more competitive and higher paying positions.
Prospective pharmacy technicians should be aware that nationwide three in four pharmacy technician jobs are in retail settings. Many technicians aspire to work in hospital settings, where the pay is a little higher. Here education is helpful, as is experience. Many hospitals that are currently posting in Kentucky seek one or more years previous experience in a health care setting. Appalachian Regional Healthcare is one that does not. The position does, however, require heavy lifting.
There are other options besides retail and hospital. One is nuclear pharmacy, which involves treatments that are radioactive. Specialty certification can be helpful in getting positions at nuclear pharmacies. A strong science background is also helpful.
Nationwide, federal government positions are among the most lucrative, and there are indeed some available in Kentucky.