Pharmacy Technician Schools in Kansas
Pharmacy technology has a shorter training period that many health careers, and for a person with the right qualities, it can be a short path to a rewarding career. How does a person know if becoming a pharmacy technician is the career to set them on the way to a brighter future? A prospective pharmacy technician student might start by taking inventory of his or her favorite high school or college subjects. It helps to be fond of math and also of computer programs and other technological applications. Pharmaceutical calculations are a part of the technician's job, as is data entry; indeed, many pharmacy technician training programs require skills at the level of twelfth grade math or beginning college algebra.
Pharmacy technicians are also expected to be proficient in oral and spoken English, and to be able to understand ethics and legal issues. Many positions require customer service skills, so a person is more likely to excel at the job if she or he likes interacting with people, and can project a soothing demeanor toward people who are stressed or ill.
Pharmacy Technician Regulation / Certification in Kansas
The Kansas State Board of Pharmacy regulates the pharmacy technician profession. Since 2003, pharmacy technician registration has been required. In Kansas, pharmacy technicians are trained by the pharmacist-in-charge at their work setting. They must ultimately pass a 20 question test with a score of 75%.
National pharmacy technician certification is not required, but is desired by some employers. Certified pharmacy technicians enjoy a slightly higher status in the eyes of the state. Pharmacists are normally allowed to supervise only two technicians, but may supervise three if one of them has national pharmacy tech certification. This alone makes certification a job asset. Pharmacy technician certification requires passing scores on national board exams, and 20 continuing education units every two years for maintenance
<!- mfunc feat_school ->
Featured Programs:
Sponsored School(s)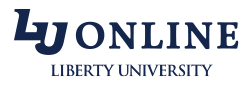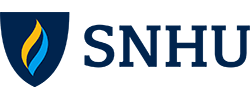 <!- /mfunc feat_school ->
There are various educational programs that can help a person pass national boards and prepare them to be competitive for the more desirable jobs. Some of these can be completed online. Some educational programs also offer additional benefits, like internships, job placement help, and/or college credits that can be transferred should the student decide to pursue a higher degree down the line.
Unlike many states, Kansas does not require pharmacy technicians to re-register when they change employers, but must they renew every two years.
Pharmacy technician Salary and Job Outlook in Kansas
The national average salary is at $28,070. Pharmacy technicians in Kansas may find employment in a number of settings, from retail establishments like CVS and Walgreens to regional hospitals like Wesley Medical Center. Job setting does go a long way toward determining earning potential. Nationally, federal government jobs are considered especially lucrative, and Kansas City does boast a few. Specialty hospitals (excepting drug and mental health facilities) are also among the best employers. In Overland Park, Kansas, a job at Children's Mercy Hospital South would be considered desirable indeed. General hospitals are also lucrative, but prove elusive for some.
How can a person make themselves more competitive? With solid education, experience — and favorable references — a person can move through the ranks. Advanced certifications can also increase job opportunities. Some pharmacy technicians specialize in nuclear pharmacy, which deals with radioactive substances. What sets this branch of pharmacy apart is not just the specific safety guidelines, but the type of measurement system used. The active ingredients in radioactive prescriptions are measured in millicurie activity units. Once prescriptions are filled, too, slightly different procedures are in order — the liquids or capsules are dispensed not directly to patients but to clinics or hospitals.
Of course some pharmacy technicians aspire to become pharmacists eventually. A representative of National American University notes that an associates degree can be more helpful than a certificate for those who view the pharmacy technician position as a step along the way.