Pharmacy Technician Schools in Iowa
Increasingly, pharmacy technology is being recognized as a true profession — an industry with a set of field-specific competencies that must be mastered. Pharmacy technicians do after all perform a wide variety of duties under the supervision of trained pharmacists. They package medications, collect and enter patient information, and accept refill authorizations, among other duties. Sometimes they compound or reconstitute medications or other medical supplies.
Iowa is part of the growing national trend of regulating — and setting standards high — in this growing profession. Beginning in July, 2010, national certification has been required for new pharmacy technicians, and also for those who have worked minimally in the field.
Other recent legislation grants an additional responsibility to highly qualified pharmacy technicians — they may be allowed to supervise certain activities of other technicians.
Pharmacy Technician Certification in Iowa
Iowa's pharmacy technicians may seek certification through either the Institute for the Certification of Pharmacy Technicians or the Pharmacy Technician Certification Board. There is a good deal of similarity between these two national certifying agencies. Both boards include a multiple choice examination as part of initial certification and require twenty continuing education units every two years thereafter. Both include ethical and legal standards among their certification requirements. The PTCB specifies that one may not have any felonies of any sort in their background, while the ICPT will consider, on a case by case basis, non drug related felonies more than seven years past. Other differences include the number of test items as well as some variation in test content.
<!- mfunc feat_school ->
Featured Programs:
Sponsored School(s)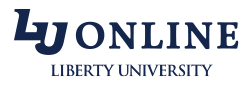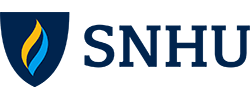 <!- /mfunc feat_school ->
There are numerous pharmacy technician schools and training programs that can help a person pass board exams. One can find both online and traditional options. Some courses focus primarily on exam preparation, while others have more comprehensive goals. There are a number of options for earning biannual continuing education units, as well. An approved four credit science class at a community college can be worth fifteen units.
Pharmacy Technician Salary and Job Outlook in Iowa
Where do Iowa's pharmacy technician's find employment? At many locations from big cities like Des Moines and Cedar Rapids to small town like Camanche. Almost every town has a place where people can go to get their prescriptions filled. Nationwide, the vast majority of pharmacy technicians do work at retail establishments, including drug stores, groceries, and discount department stores. Grocery stores often pay slightly better than other retail establishments — here in Iowa unions can be a factor.
Hospitals and medical centers form the next largest group of employers. Hospital positions are more competitive. Many health care employers in Iowa do cite previous hospital experience among their list of preferred qualifications, and this can make it harder to break into the field. There are openings to be had, though. Catholic Health Services, for example, recently posted a position, asking for previous pharmacy technician experience, but not necessarily hospital.
Mercy Medical Center in North Iowa is another employer recently posting for a pharmacy technician. Mercy's list of qualifications gives some insight into what can make a candidate competitive. Their team does formally assess candidates on math skills. They also ask for proficiency in written communication, keyboarding, and computing. The reward for the selected candidate is a position that pays at the rate of $12.04 – $16.86 and is classified as Pay Grade 11. This pay rate is on a par with many jobs across the nation — the national mean salary for a pharmacy technician is $13.92 according to the Bureau of Labor.
Education is a part of what makes a person competitive for pharmacy technician positions, but education means different things to different people. For some, it means a study course to help with passing board exams. Others seek externships and others a more comprehensive associate level education. Either way a pharmacy technician training program will prove to be a wise investment of one's time.