Pharmacy Technician Schools in Hawaii
Hawaii's pharmacy technicians work in a variety of settings, from retail establishments to regional medical centers like Honolulu's Pali Moni and Kapi'olani. A few work for pharmaceutical companies like the Medical Center Pharmacy in Aiea, which specializes in creating customized medication compounds: unusual prescriptions, dosages, and flavors.
Pharmacy technicians assist pharmacists and patients alike by inputting customers' information and performing routine tasks like restocking, matching labels to bottles, and counting tablets. Pharmacy technicians are often the people who first greet patients when they come up to the counter. They defer to trained pharmacists in matters which require professional judgment; still, they're the ones who put a face — and a smile — to the pharmaceutical industry.
How does one become a pharmacy technician in Hawaii? Job requirements generally include the basics: strong high school level English and math skills and the ability to use a keyboard to enter medical data. Beyond that, there are multiple avenues to a career in this rewarding field. Career preparation can involve some combination of formal education, practical experience, and test preparation.
Pharmacy Technician Certification in Hawaii
Hawaii is among the states that does not regulate the pharmacy technician profession through registration or licensure. One may find positions that offer on the job training. Voluntary pharmacy technician certification through the Pharmacy Technician Certification Board (PTCB) can, however, be an asset — as was revealed by a recent scan of job postings. A 2010 posting by Kaiser Permanente (at Hawaii-Waipahu-Waipio Medical Offices), for instance, lists PTCB certification as a basic requirement and completion of a pharmacy technician training program as a preferred one. Meanwhile Hawaii Pacific Health seeks applicants with PTCB certification as well as formal pharmacy technician training.
<!- mfunc feat_school ->
Featured Programs:
Sponsored School(s)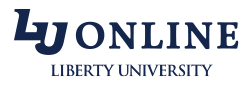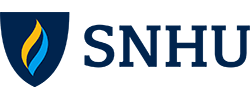 <!- /mfunc feat_school ->
Many of Hawaii's pharmacy technicians do have the respected nationwide PTCB certification. According to the PTCB website, there were 719 PTCB certified and active pharmacy technicians in Hawaii in 2010. Exam takers have a wide variety of pharmacy technician training programs to choose from to help them prepare. Many programs take less than six months. Typical coursework includes instruction in physiology, medical terminology, pharmacology, and legal matters, as well as customer and retail service. Prerequisites may include math and language proficiency and ability to type at a reasonable rate.
Pharmacy Technician Salary and Job Outlook in Hawaii
According to the 2010 Bureau of Labor Statistics, Hawaii has the 4th highest pay rate in the nation with an average salary of $35,130 or hourly pay rate of $16.89 — not bad for a job with such a short training period! Job prospects, moreover, look good. Nationally, the career is supposed to grow at a rate much above the national average in the years between now and 2018.
Some positions are considered more desirable than others. Nationwide, there are more jobs at retail establishments than at hospitals, but hospitals pay better. Not surprisingly, it is generally easier to get a job at a drug story pharmacy than at a regional medical center. A representative of Honolulu's Hawaii Technology Institute reports that even with the requisite skills, competition for a job at Kapio'lani Medical Center — Hawaii's specialty hospital for women and children — would be stiff. She notes that being a good interviewee is an asset, but suggests that a pharmacy technician training program with an internship may also be helpful to those seeking hospital positions, as an internship sometimes does lead straight to a permanent position. Hawaii Technology is one of a number of schools where Hawaii residents can combine exam preparation and introductory coursework with real world experience. Other programs — some offered entirely online — are a fast track for gaining industry-specific knowledge and passing the PTCB. Which pharmacy technician school is right for you? It depends on your individual strengths and career goals. Explore the schools listed below and decide which one matches your personal and professional need.