Pharmacy Technician Schools in Florida
Pharmacy technicians are at the front line when it comes to assisting pharmacists… and patients. Duties can include filling routine prescriptions, compounding IVs, restocking medical supplies, greeting patients, and entering data.
Following national trends, Florida is making the process of becoming a pharmacy technician a little more stringent. Starting in 2011, new pharmacy technicians will need to demonstrate their knowledge of the field through coursework or examination. Indeed, prior to entering a program, applicants may be required to demonstrate proficiency in such areas as math, writing, and keyboarding. Pharmacy technician training programs may develop math skills as well as promote mastery of a range of field-specific concepts including pharmacy legalities, frequently prescribed medications, and field-specific software. Many programs offer short internships. The program at one Florida College, for example, includes hands-on experiences at such facilities as St Luke's as well as at the renowned Mayo Clinic.
Pharmacy Technician Certification in Florida
In Florida, as elsewhere in the nation, laws are changing. Since the beginning of 2010, the state's pharmacy technicians have been required to register with the Board of Pharmacy. In 2011, still more changes are on the horizon.
To be eligible to apply for registration as a pharmacy technician with the Florida Board of Pharmacy you will need to demonstrate your professional knowledge and competency. You may graduate from an approved pharmacy technician training program. The PTCB is not a path to registration or take the place of an approved pharmacy technician training program. You may not work as a pharmacy technician in Florida unless you are registered or enrolled in a Board approved training program. To be considered a Board approved training program the program must be one of the following: a nationally recognized pharmacy technician accredited agency, approved by the American Society of Health System Pharmacists, approved by the Accreditation Council of Pharmaceutical Education, approved by the United States Uniformed Services, approved by the Florida Department of Education, or approved b the Florida Commission of Independent Education
<!- mfunc feat_school ->
Featured Programs:
Sponsored School(s)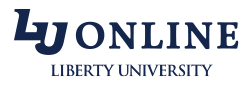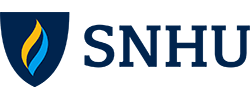 <!- /mfunc feat_school ->
*Visit the Florida Department of Health website to learn more about the pharmacy technician registration requirements and find frequently asked questions. (http://www.doh.state.fl.us)
Certification Exams
Both the ExCPT, which is the Exam for the Certification of Pharmacy Technicians and the PTCB exams include questions on legalities, medications/ drug therapies, and on the process of dispensing prescriptions. For those that opt for the exam, there is no requirement for a particular pharmacy technician training program. There are, however, many available, both online and at traditional academies! Approved pharmacy technician training programs have become a route frequently taken by pharmacy technicians in Florida to prepare for the exams as well as to be more competitive for the higher paying and more desirable pharmacy tech positions.
Outside of the educational requirement, many requirements for pharmacy technicians remain the same as those in much of the nation: They include having reached legal majority (the age of 18) and having a background free of serious criminal offenses.
Part of the exciting process of being a Nationally certified pharmacy technician is lifelong learning. Both certification boards have a continuing education requirement. Additionally, the state has its own license renewal requirements, which also apply to those who opted for formal pharmacy technician training programs. Up to 2/3 of the continuing education units can be completed online. Florida's continuing education requirements include 15 units the first year, and thereafter 30 per two-year renewal period. The first year requirement includes HIV training. Each subsequent renewal period includes training in the ever important skill of avoiding 'med errors'.
Pharmacy Technician Salary and Job Outlook
Florida has the highest percentage of older residents in the nation, and this translates into a very high need for employees in the pharmaceutical field. The job outlook in Florida for pharmacy technicians is quite favorable. In 2010, there were 19,524 pharmacy technicians in the state. The field has been projected to grow by 2.8% by annually, reaching 25,074 by 2018, according to BLS statistics. Truly, this is an exciting time to enter the field!
Current pharmacy technician job postings for Florida average $33,000, according to Indeed.com. There is slight city by city variance. Tampa Bay is listed at the state average of $33,000, while Miami is at $32,000 and Orlando $30,000.
Among the employers seeking pharmacy technicians, one finds the Veterans Health Administration in West Palm Beach; they are offering a federal government position so desirable that applicants are anticipated from outside the geographical region. How does one compete for positions of responsibility at such an esteemed medical establishment? Pharmacy technician certification is a must, as is successful job experience. Applicants must be prepared to discuss their work experience in writing, including how they handled routine situations and problems. Get started in this field by taking the fist step and find a pharmacy technician school that matches your needs and goals.