Delaware Pharmacy Technician Training
Nationwide, the pharmacy technology industry is becoming more of a true profession as crucial job skills are recognized and requirements become more stringent. Delaware does not at this time mandate certification for pharmacy technicians, but it does mandate pharmacy technician training. In December 2009, new requirements were passed which spell out which field-specific knowledge must be taught. Pharmacy technician training must include medical terminology and pharmaceutical calculations. Documented on the job training is allowable, and the national ExCPT was approved by the Board in April of 2010 as an acceptable training program.
The Delaware Code clearly articulate the difference between the duties of a pharmacy technician and those reserved for pharmacists. Only a certified pharmacist may give drug information or advice that involves technical knowledge, contact a provider about modifying therapy, or conduct drug utilization reviews. Still, a pharmacy technician performs many duties which include counting out, labeling, and in some cases compounding medications, taking phone prescriptions with verbal backup, and interacting with customers.
How to become a pharmacy technician in Delaware? There are multiple options. Some are lucky enough to get an entry level position without formal education, while others owe their jobs to prior pharmacy technician education and examinations. There are many pharmacy technician schools, online and traditional, that offer pharmacy technician training programs to help prepare you for jobs in this field.
Pharmacy Technician Certification in Delaware
Pharmacy technician certification is still voluntary in Delaware, though some form of training is mandated. Certified pharmacy technicians in Delaware are allowed some duties withheld from the non-certified. Certified pharmacy technicians may, for instance, seek refill authorization or reconstitute oral solutions. Certified pharmacy technicians are preferred by many employers. Pediatric hospital Nemours, located in Wilmington, is one example of an employer who lists PTCB certification as a requirement. By contrast, a recent posting for Rite-Aid, also in Wilmington, has a list of preferred qualifications, but states that the Rite-Aid jobs require certification only in states where it is required, however formal pharmacy technician training is preferred.
<!- mfunc feat_school ->
Featured Programs:
Sponsored School(s)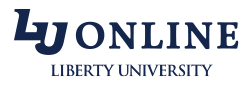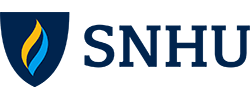 <!- /mfunc feat_school ->
Testing for pharmacy technician certification may be through one of two organizations. For those seeking ExCPT certification, the exam is offered at various locations in Delaware and more than 500 others around the nation. On March 17, 2010 the Delaware Board of Pharmacy voted to approve the ExCPT exam. To be considered a certified pharmacy technician in Delaware you must pass a certification exam recognized by the Delaware Board of Pharmacy.
Some Delaware pharmacy technicians seek certification through PTCB. As of June 2010, there were 847 PTCB-certified pharmacy technicians in Delaware. There are a number of schools, both live and online, where people can receive training which will not only assist them in passing board exams, but may give them an edge in the employment world.
Pharmacy Technician Salary and Job Outlook in Delaware
The job outlook for pharmacy technician is good. Some positions are of course more competitive than others. The best paying jobs tend to be in government or science, with hospitals — particularly specialty hospitals — running close behind. Nationwide, there are more positions with retail establishments than with any other industry; indeed these account for 75% of all positions. The pay at retail establishments is slightly lower, but still quite comfortable — with general merchandise stores averaging $26,310. These positions are easier to get when one is new to the profession, but even so training proves helpful. A representative of Delaware Tech said that she has known people who owe positions in the pharmacies of establishments such as Wal-Mart to formal education. The program at Delaware Tech includes three brief externships : retail, hospital, and home settings to ensure that pharmacy technicians are prepared for whatever job setting is in their future. Even online and distance programs often provide externships, which are brief non-credit internships.
Pharmacy technician training can be a path to a solid paycheck, with Indeed.com listing an average salary of $32,000 for Delaware pharmacy technicians. Anyone considering a pharmacy technician career should realize that the hours can be quite variable and that weekend or night shifts may be required. Again, credentials and successful experience will give a person more options for securing a satisfying career. Find a pharmacy technician training program in Delaware or an online program to take the first step toward becoming a pharmacy technician in Delaware.