Pharmacy Technician Training Programs in California
Pharmacy technology, also known as the pharmacy technician profession, is a rapidly growing field nationwide, propelled by changes in both the age and health needs of the US population as well as by stricter laws about pharmacy operation. California is serious about the profession of pharmacy technician, setting standards higher than in many other states in the country. In other words, applicants need significant pharmacy technician training to earn state licensure.
Pharmacy technicians work in various settings, including retail stores, hospitals and doctors offices. They may also work in long term care facilities, and occasionally secure positions at pharmaceutical or research companies. Tasks include assisting with the preparation and dispensing of medication and health aids like IVs, as well as working with the public.
Pharmacy technicians are authorized by the State of California to carry out jobs deemed repetitive or non-discretionary. While pharmacy technicians don't perform tasks which require professional judgment, they are mandated reporters in cases of abuse or neglect of children, elderly, or other vulnerable populations. A typical pharmacy technician training course of study will include classes in ethics and law as well as field specific nomenclature and duties. Pharmacy technician classes will introduce prospective students to common medications and to software used in the dispensing of medication. Some college pharmacy technician programs will have prerequisites in math, composition, keyboarding and computer literacy.
Pharmacy Technician Registration in California
The California Board of Pharmacy lists three methods to become registered in the state as a pharmacy technician: The first method — training through the armed forces — is available only to a select portion of the population. The other methods include taking an approved pharmacy technician course of study or pursuing PTCB certification — the latter consisting of an exam, as well as documentation.
<!- mfunc feat_school ->
Featured Programs:
Sponsored School(s)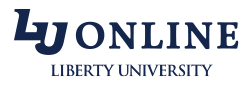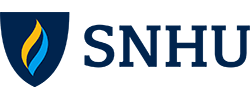 <!- /mfunc feat_school ->
What constitutes an approved course of study? There are a number of possibilities, both live and online. Students may enroll in an associates program in pharmacy technology, perhaps at one of California's Carrington College branches. Students would also qualify if they choose to complete any pharmacy technician training course of study that is accredited by the American Society of Health-Systems Pharmacists. The American Society of Health-Systems Pharmacists provides programmatic accreditation for pharmacy technician training programs. Some additional agencies that offer institutional accreditation include ACCSCT, ABHES, ACICS, ACCET and COE. Institutions may also be accredited by regional accrediting agencies. Graduates of an American Council on Pharmaceutical Education (ACPE) accredited school of pharmacy program are also eligible for registration as a pharmacy technician in California. Other courses that are at least 240 hours may apply toward the pharmacy technician education requirement– details can be found in the California Code of Regulations, Title 16.
Pharmacy technicians work with potentially mind-altering substances and are in a position of trust. Among the other requirements for registration as a pharmacy technician is a background check. Any misdemeanor, with the exception of traffic violations under $500, must be cited, though it will not necessarily prevent pharmacy technician registration.
Those who opt for CBPT certification will need to take continuing education after initial pharmacy technician certification to stay eligible for registration in California.
Pharmacy Technician Salary and Job Outlook in California
According to the Bureau of Labor Statistics, California is the second highest paying state for pharmacy technicians, with an income of $36,770 annually or $17.68 per hour. More interestingly, the same study places the top five metropolitan areas, salary-wise, all in California. These include the greater metropolitan areas of San Francisco, San Jose, Oakland, Santa Cruz, and Santa Barbara. In each, the hourly wage exceeds $19. Of course one does have to balance this against cost of living — some of these cities have very high housing costs.
Job supply and demand also vary by city. Madera, California has proportionately a high number of pharmacy technicians: 5.042 per thousand. One recent job posting at Children's Hospital Central California boasts a highly competitive salary, but desires five years experience — something to aspire to. What this means is that education and certification are two worthwhile considerations that may set you apart and make you more competitive for the more desirable pharmacy technician positions.
Many factors influence the potential earnings of a pharmacy technician. Nationwide, certified technicians tend to earn more than non-certified ones, according to the BLS. The number of PTCB-certified technicians tops 21,000, according to the PTCB website. Some colleges have short programs and report that their main goal is to help students pass the CBPT examination. Short programs with this goal offered in California can be found below. Other pharmacy technician training programs offer an associates degree and general coursework which may be transferable. They do, however, take longer to complete than a certificate program. Explore your pharmacy technician education options below.