Pharmacy Technician Training Schools in Arizona
Pharmacy technicians have an important role in assisting pharmacists fill prescriptions, maintain inventory, and interact with customers. They may work at drug stores or other retail establishments, in medical centers, or at pharmaceutical companies. Arizona sets a high standard for the profession, requiring passing examination scores as part of the pharmacy technician certification process. Click Here to see some of the pharmacy technician schools in AZ.
What skills do Arizona's employers seek? A perusal of job postings for pharmacy technicians in Arizona reveals a wide range of desired competencies. Humana, a large employer in the Phoenix area and elsewhere, lists among the job duties for a recent position, responding to customer inquiries and developing relationships. People skills can be an asset in the pharmacy technology profession. So, too, are math skills, as pharmacy technicians must measure medicinal ingredients and engage in data entry record keeping. Maricopa Medical Center lists knowledge of math calculations and computer software among the requirements. Jobs may require knowledge of basic programs — Excel, Lotus — as well as programs related specifically to the dispensing of pharmaceuticals.
Pharmacy Technician Certification in Arizona
Arizona requires pharmacy technician certification through a board-approved agency. Currently the only approved certifying exam is the PTCB (the Pharmacy Technician Certification Board), though the other national certifying agency, ExCPT, has applied for board approval and may be an option in the future.
Those who have not yet passed the PTCB may apply to be a technician trainees. Trainees are required to show a US birth certificate or other documentation to prove that they are over eighteen and authorized to work in the United States. Pharmacy technician trainee status is temporary, and a person must pass the board exam within a prescribed amount of time to be allowed to continue working in a pharmacy. The PTCB test is administered through Pearson and is now available on demand.
<!- mfunc feat_school ->
Featured Programs:
Sponsored School(s)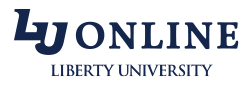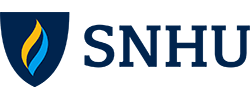 <!- /mfunc feat_school ->
PTCB prohibits felony Arizona will in some cases allow certification of people with criminal record — it depends on the conviction and circumstances. Any convictions, misdemeanors included, must be declared on the application.
A pharmacy technician training education program may be at the certificate or associates level. Which is right for an individual student? It depends on their educational needs. The point should be made that pharmacy technician training programs are designed to prepare students for pharmacy technician certification as well as to perform the duties required by employers. Employers will often prefer a formal pharmacy technician education, especially for the most competitive jobs. Some pharmacy technician training programs include classes in math and computer fundamentals as well as more trade-specific concepts like pharmacology, inventory maintenance, and law.
Arizona's prospective pharmacy technicians should know that 20 hours of continuing education is required each pharmacy technician certification renewal period.
Pharmacy Technician Salary and Job Outlook in Arizona
Indeed.com, a search engine for job postings, currently shows an average pharmacy technician salary of $30,000 in Arizona. Nationwide, certified pharmacy technicians earn more than non-certified ones. A person in Arizona can work for a limited time in a pharmacy with a pharmacy technician trainee certification. Theoretically, one can procure a position, and then take certification exams later. This is not something that normally happens, though, indicates a representative of a Tucson pharmacy technician school. A check of the PTCB site reveals that Arizona has 11,385 PTCB-certified CPhTs — that's a lot of qualified pharmacy technicians to compete with. So, this means a formal education education is quite critical.
There is an added bonus to education: A person who gets their pharmacy technology training in Arizona is also well on their way to becoming a pharmacy technician in other states, should life take them away from the Grand Canyon State. As the Pima Medical College website notes, more and more states are requiring certification and a formal training program can help students and graduates prepare. While Pima Medical Institute may make people think of Pima County, Arizona, some of the same programs are offered in other cities including Seattle and Chula Vista. So, too, a person can enroll in a distance learning program from a campus in another state, which will also help them get an externship — and ultimately a position — in their own state. In short, there are many paths into this profession — and many job possibilities down the line.
Find Accredited Online Pharmacy Technician Schools
Find a Pharmacy Technician Training Program