Pharmacy Technician Training Programs in Alabama
Pharmacy technician is a popular job in Alabama. The state has one of the highest rates of employment in this industry: 3.374 per thousand. The city of Gadsden has an especially high concentration — an extraordinary 5.75 per thousand.
What does it take to enter the field? Alabama actually has lower requirements than many other states. Pharmacy technicians can begin their careers as young as seventeen. Formal education is not required, but is an asset for many — it depends on both long and short term goals. Some people view pharmacy technology as a long term career, others as a stepping stone to something even higher. They might, for instance, want to become a pharmacist at some future point, but seek to make themselves more competitive for future job opportunities … and to earn a paycheck along the way.
Education can also have direct career advantages. There are many options, distance and traditional. Pharmacy technician educational programs vary in length and in credit awarded. Associate's programs include many courses that can be transferred if one decides to pursue higher education. A typical study includes foundation courses in composition, math, and physiology as well as more field-specific content like pharmacology, medical terminology, and legal issues.
Pharmacy Technician Certification and Regulation in Alabama
The Alabama Board of Pharmacy regulates Alabama's pharmacy technicians. Technicians must register with the state, but do not need to pass board exams or be certified. Some employers do favor certification through PTCB or ICPT, however, the state does distinguish between certified and non-certified workers when setting laws for pharmacy operation. Pharmacists are allowed to supervise more technicians if at least one is nationally certified.
<!- mfunc feat_school ->
Featured Programs:
Sponsored School(s)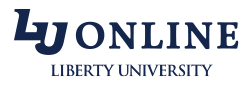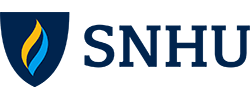 <!- /mfunc feat_school ->
The pharmacy field is ever evolving. For a certified pharmacy technician in Alabama, education is an ongoing process. Three hours of continuing education are required each year, one of which has to be live. Certified pharmacy technicians have somewhat higher requirements. They must take twenty CEUs every two years. This requirement isn't as difficult as it might seem. There are many options, both online and live, and some of them allow students to pursue areas of particular interest. A single four credit science course can be worth 15 CEUs.
Pharmacy Technician Salary and Job Outlook in Alabama
Across the nation, the pharmacy technician occupation is expected to grow much faster than average — in fact, 31% growth was projected between 2008 and 2018.
Nationwide, the mean pharmacist technician salary is almost $29,000. A prospective pharmacy technician should be aware that salaries do vary a good deal based on work setting. The majority of pharmacy tech jobs in Alabama are in retail settings, and these are the easiest for an entering worker to secure. Hospital positions pay better, but are more competitive. Hospitals may offer some advantages beyond the obvious. In Alabama, a person will sometimes earn overtime wages in a hospital setting. This is reported to be less common in the retail industry.
Employers vary a good deal in terms of the experience and education they seek from job candidates. Hospitals often have higher expectations. Birmingham's Trinity Medical School, for example, requires CPhT certification. College-level education and previous experience in a hospital or medical setting are listed among the preferred qualifications.
Alabama boasts approximately 13,000 registered technicians, according to the Alabama Board of Pharmacy. 3,236 have PTCB certification. How then does an applicant set himself above the crowd? Internships and externships may help pharmacy technicians find their ideal job, and prospective pharmacy technicians may want to ask what institutions their school has partnered with.
General education — particularly composition and math — may also be assessed by employers. Classes don't necessarily have to be taken at the same institution that one gets one's pharmacy technician certificate. A representative of Southern Alabama Community College reports that some students do their prerequisites there before transferring to the pharmacy technician program at Wallace.