Pediatric Extended Care and Long-Term Care Facilities
Most people who are receiving long-term or extended care are older adults, but some are very young. Some facilities serve only children and youth up to about age 21. Children, like adults, may receive sub-acute care for the long- or short-term.
Facilities may be certified as skilled nursing facilities, but this doesn't mean they are like adult nursing homes. Kids spend their time doing kid things, like going to school. Like adult facilities, pediatric nursing homes utilize occupational therapists and recreational therapists. They also utilize special education teachers.
Some children receive skilled nursing care through community-based residential facilities. The type of facility will depend on child needs but also on state regulations.
Staff members report deep feelings toward their young charges: a source of joy and satisfaction as well as some tears.
<!- mfunc feat_school ->
Featured Programs:
Sponsored School(s)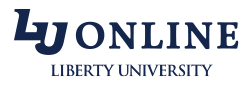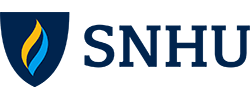 <!- /mfunc feat_school ->
Children Who Receive Extended or Long-Term Care
Pediatric extended care facilities provide support to children who are medically fragile or have complex medical needs. Children with complex needs have more than one chronic condition and have functional impairments. Medically fragile children are often technologically dependent — relying on medical equipment for their health and even their lives. They may need a ventilator to breathe. They may have a trach inserted and/ or need to be fed through a feeding tube. Some children require skilled nursing care for uncontrolled seizures.
The following are among the populations served:
• Children who are being "weaned" off ventilator support
• Children who have developmental disabilities and chronic conditions that require skilled nursing care
• Children who have life-limiting conditions
Some children enter nursing or extended care facilities as infants after they leave the neonatal ward. They may not be ready to carry out normal infant tasks like breathe independently. However, with a combination of intensive therapy and normal development, they may go on to live relatively normal lives outside a healthcare setting.
In some cases, children have the type of care they need at home, but stay for short periods of time to give their caregivers time off or respite. In others, the goal is for them to be at home, but it's not an option until parents are able to bring more services into the home.
Some children will stay long-term and eventually transition to adult nursing homes or care settings. Often these are children who have significant cognitive impairment as well as physical conditions that require nursing care. They may have chromosomal disorders. Some chromosomal disorders are associated with profound cognitive impairment – a level far beyond what is typically seen in Down Syndrome – and also with medical fragility.
Care facilities also serve hospice or palliative care patients.
At the other end of the spectrum, some pediatric patients — just like their elders — spend time in an extended care facility only after a hospitalization. They may be healthy (or have their conditions under control) most of the time.
A Look at Pediatric Facilities around the Nation
Ashley House has been in operation in Washington State for more than 30 years. The organization offers community-based post-hospital support for children with significant medical issues; in some cases, children live there long-term. The Seattle Times recently featured Ashley House, noting that a program administrator and medical doctors had visited from Russia to see the facility (https://www.seattletimes.com/seattle-news/enumclaws-ashley-house-is-home-to-fragile-children/).The article introduced one long-term Ashley House resident: a third grader who has been quadriplegic since an in-home fall at age 18 months. He required a portable ventilator but attended a regular education classroom in a local school. Video games were a pastime; technology provided recreation as well as health maintenance. Ashley House is preparing to open a small skilled nursing facility, with RN, LPN, CNA, and behavior technician job opportunities.
Pediatric Pavilion in Florida provides homelike residential care for children who have been released from acute care but need recovering from very major events like organ transplants or near-drownings. Even those who don't count one of the facilities as home can be there a long time – a year or two – receiving intensive treatment.
Delaware Exceptional Care is a nursing home: a CMS five-star skilled nursing facility that serves children and youth from early infancy to age 20. The basic requirement is that the child need skilled nursing care such as gastronomy or trach. The organization offers long-term, transitional, respite, and palliative care. The nursing staff includes RNs, LPNs, and CNAs as well as professionals in other disciplines such as respiratory therapy. Nemours doctors do weekly rounds at the facility. Delaware Exceptional Care ranks high among Delaware employers as determined by The News Journal; in fact, it was ranked #1 among mid-size employers in 2017.
New England Pediatric Care is affiliated with Tufts Medical Center. Post-hospital transitional care is available to children who need skilled nursing or intensive therapy to bridge the gap between hospital and home. Long-term care is offered to children and youth who have cognitive abilities at the infant level. NEPC operates a day school for children and youth who have complex medical needs and significant cognitive disability. NEPC has CNAs acting as teaching assistants; speech, occupational, and physical therapists are at the school on a daily basis.
Children's Specialized Hospital is a premier provider of inpatient rehabilitative services. The hospital boasts multiple special programs such as spinal cord injury and neuromuscular and genetic disorders. The infant/ toddler program provides medical management and intensive therapy designed to foster different types of ability, including cognitive skills. These very young children may be weaned off ventilator support or transitioned to portable ventilation; they may be fitted for special equipment that helps them function at home. Long-term care is a distinct service. The Pediatric Long Term Care Center at Children's Specialized Hospital is a five-star CMS-rated facility. A brochure depicts life in the long-term care center (https://www.childrens-specialized.org/programs-and-services/pediatric-long-term-care).