Occupational Therapist Licensure in Washington
Occupational therapists are experts at helping people carry out routine activities despite potentially disabling healthcare conditions. OTs work with patients of literally all ages. Some children are eligible from birth because of conditions that are associated with developmental delay; others are found eligible as infants or toddlers because of delayed development or diagnosed conditions. Some people receive occupational therapy to help them maintain or regain function in the face of late-life conditions.
Becoming an Occupational Therapist in Washington State
Prospective occupational therapists must complete recognized, accredited programs. The national accrediting agency is the American Occupational Therapy Association's Accreditation Council for Occupational Therapy Education.
Although individuals may be licensed in Washington on the basis of degrees at the bachelor's level, accredited programs are all graduate level and have been for a number of years As of 2019, all Washington programs are master's level, but one is in the process of transitioning to the doctoral level. AOTA maintains directories of accredited programs throughout the country.
<!- mfunc feat_school ->
Featured Programs:
Sponsored School(s)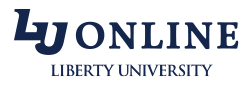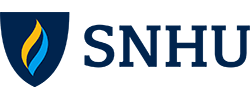 <!- /mfunc feat_school ->
The admission process is rigorous, but students enter with degrees in any field.
Washington applicants must have six months of in-depth field work experience. The accrediting agency refers to in-depth experiences as Level II. They are a mandatory component.
The new graduate will need to pass a licensing examination administered by the National Board for Certification in Occupational Therapy. He or she will also need to pass a state jurisprudence exam.
Washington sets additional training requirements for OTs who work in school-based positions. Some will meet training requirements as part of their initial program. There are separate standards under which out-of-state professionals can qualify.
Occupational Therapist Schools in Washington State
The University of Washington in Seattle is nationally ranked at #14. The program culminates in a master's degree. Students take foundational courses with other students in the Department of Rehabilitation Medicine. The UW notes that they have had 100% graduation and pass rates for the most recent three years. UW students complete a yearlong group capstone project that involves program development. The process includes a needs assessment and a literature review.
The University of Puget Sound, ranked #32, has an onsite occupational therapy teaching clinic with an apartment and outdoor park space. It provides a bridge between classroom and Level II fieldwork; students also complete an off-campus experience in mental health. The University of Puget Sound also boasts a 100% NBCOT pass rate for the most recent three years. Puget Sound has been educating occupational therapy professionals for 75 years. The school has a projected 2020 start date for its professional entry-level doctoral program; the last master's class entered in 2019. 
Eastern Washington University in Spokane has as part of its mission preparing occupational therapists for service in rural communities. Students complete one Level II fieldwork experience in an adult rehabilitation setting; they may pursue specialized interests in the other. ESU states that there are about 250 applicants each year. It can be a challenge to be accepted into the program, but those who do have a high chance of success. The school reports a 97% graduation rate for the 2015 through 2018 classes.
Washington OT Roles
Washington OTs carry out very different types of treatment, depending on their practice area and job setting. Some work closely with families, helping them create optimal environments for their child's development. Others guide people in learning new ways of carrying out daily living tasks after life-changing medical events. A common duty is helping people use assistive technologies; Eastern Washington University notes that these "technologies" can include assistive animals. Some OTs focus on helping people with cognitive and psychosocial challenges learn adaptive skills and functional behaviors. Other roles are very hands on, focused on physical rehabilitation. Washington State allows OTs to carry out wound care and even sharp debridement for the sake of helping people regain function. However, it does set additional training requirements.
News stories note innovative job roles. The occupational therapist at the Swedish Neuroscience Institute MS Center also serves as adventure guide for the organization's MS Adventure and Recreation Program. The program got a write-up in K5 News (https://www.king5.com/article/entertainment/television/new day northwest/this program enables people living with ms to experience adventure/). Seattle Magazine, meanwhile, described a program designed to break the cycle of homelessness and petty crime that people with cognitive issues sometimes get trapped in (http://www.seattlemag.com/news/new approach seattle pilot program aims reduce homelessness king county). There are many professionals in the program. The OT role involves teaching life skills.
Top Occupational Therapist Employers in Washington State
Nursing facilities are a common work setting. Businesses like Select Rehabilitation and Adaptive Rehab Services hire occupational therapists to work in the long-term care industry.
Hospitals are another common setting. Many occupational therapists are employed by major hospital and healthcare systems like Swedish Medical Center and Multicare Health System. OTs may have inpatient or outpatient duties.
Occupational therapists serve children and youth in clinical and educational settings. Seattle Children's Hospital utilizes occupational therapists in specialized programs such as feeding and swallowing and constraint-induced therapy; CIT helps people gain function in an arm that has limited function.
Some occupational therapists work at private therapy centers. Some are self-employed.
Washington State Occupational Therapist Salary and Career Outlook
Washington State occupational therapists earned a median annual salary of $80,300 in 2018. Those at the 10th percentile earned just $54,880 while those at the 90th percentile earned $110,740.
The Washington OT profession has been projected to experience 27.3% occupational growth across the 2016 to 2026 decade.
The Spokane-Spokane Valley area has the highest location quotient in the state; this is based on occupational therapist jobs as a portion of total jobs.
Professional and Student Resources
Licensing information is available from the Washington State Department of Health (www.doh.wa.gov/LicensesPermitsandCertificates/Professions New Renew or update/Occupational Therapist).
The Washington Occupational Therapy Association is a third party professional association (https://wota.org). WOTA provides resources for students and professionals alike.