Occupational Therapy License in Virginia: Becoming an Occupational Therapist
Virginia's occupational therapists help people function and carry out daily activities despite limitations created by health conditions. They are experts in evaluating people's environments as well as their skills and limitations.
The Virginia Occupational Therapy Association has stated that that occupational therapy practice falls into six broad categories:
• Rehabilitation, disability, and participation
• Productive aging
• Health and wellness
• Children and youth
• Mental health
• Work/ industry
Work/ industry is among the practice areas that may be referred to as "emerging". Just 1% of Virginia OTs identify it as their primary specialization.
<!- mfunc feat_school ->
Featured Programs:
Sponsored School(s)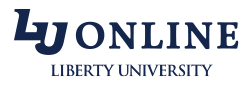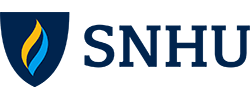 <!- /mfunc feat_school ->
OTs provide customized interventions which may vary a good deal according to practice area. Virginia carried out a survey of its OT workforce in 2018. The most common specializations were physical rehabilitation, pediatrics, and gerontology. The next most common were neurorehabilitation, sensory processing, school systems, home health, developmental disabilities, acute care, and early intervention. Some OTs identified multiple areas of specialization. This is not surprising as some are closely related. An occupational therapist who worked in a pediatric setting, for example, might see children with a range of conditions. Some would likely be receiving treatment for sensory processing issues (for example, feeling overwhelmed by noise, motion, or touch). Some would have complex conditions like genetic disorders that affected their functioning in many areas.
Occupational therapists do not carry out treatment singlehandedly. They supervise occupational therapy assistants who have specialized training but typically below the bachelor's level. Occupational therapists are now educated at the graduate level. More than 30% of the state's OT workforce still practices with degrees at the bachelor's level, though the number is going down.
Becoming an Occupational Therapist in Virginia
Licensure is based on education and examination. U.S. programs are accredited by the Accreditation Council for Occupational Therapy Education.
Students can enter graduate programs with majors in any field. Programs may set a minimum GPA for prerequisite courses as well as an overall minimum GPA; the latter is often 3.0. One nationally ranked Virginia program states that the students who they admitted had an average GPA of 3.62; another reports an average of 3.5. Admissions committees may consider recommendations, essays, and relevant experience.
ACOTE-accredited programs include at least 24 weeks of relatively advanced fieldwork. They culminate in master's or doctoral degrees. Students exit prepared to take the National Board for Certification in Occupational Therapy (NBCOT) certifying examination. This is a licensing requirement.
A prospective licensee will need to apply to the Virginia Board of Medicine. There will be some additional steps at this stage; applicants will perform an NPDB Self Query. The Board recommends that individuals apply for licensure after they have applied to take the certifying examination. Virginia does not have a provisional license per se but allows new graduates to practice for a limited time period under the license applicant category; this is provided they have not failed an examination.
Occupational therapists can be licensed on the basis of education received in international programs that are approved by the World Federation of Occupational Therapists if other requirements are met. Internationally educated applicants will need to demonstrate English proficiency.
Applicants can be licensed without meeting current educational standards if they are NBCOT-certified.
Top Virginia Occupational Therapist Employers
The most common Virginia workplaces are nursing facilities, inpatient general hospital settings, home health settings, and school systems; each of these settings is reported as the primary work site by at least 13% of the state's occupational therapists. The next most common settings are outpatient rehabilitation, inpatient/ residential rehabilitation, group private practice, and outpatient general hospital settings.
The following are among the state's many employers:
Some OTs develop their own innovative practices. WDBB7 recently profiled an occupational therapist who brings services to children with sensory issues via bus (
https://www.wdbj7.com/content/news/Occupational-therapy-bus-helps-kids-with-sensory-issues-560819251.html
). 2% of Virginia occupational therapists report solo private practice as their primary workplace; an additional 3% report it as a secondary workplace.
Virginia Occupational Therapist Salary and Career Outlook
Virginia occupational therapist salaries are above average, with a 2018 mean of $93,010. The 10th percentile salary was $63,590. The 90th percentile salary was $127,000.
The highest location quotient in the state is in the Staunton-Waynesboro metropolitan area. The Charlottesville, Roanoke, and Lynchburg metropolitan areas have a job concentration above the state (and national) average.
The Virginia OT profession has been projected to experience 26.1% growth between 2016 and 2026.
Occupational Therapist Schools in Virginia
Virginia Commonwealth University is nationally ranked at #17. VCU offers a fully accredited professional entry doctoral program. A number of research labs operate under the banner of the Department of Occupational Therapy, among them sensory processing and stress evaluation and assistive technology for cognition.
James Madison University in Harrisonburg is ranked #58. The school offers pediatric community outreach through its Occupational Therapy Clinical Education Services. JSU students are well prepared for publication and presentation. The program states that in 2017 each student in the second year class was chosen to present at the American Occupational Therapy Association conference; it was an honor bestowed on only about 10% of the individuals who submitted proposals. A number of JSU students have also had manuscripts published.
Shenandoah University boasts a 97% graduation rate and 98% NBCOT pass rate. The university offers a Master of Science in Occupational Therapy (MSOT) at its Leesburg campus. It is preparing to launch a Doctor of Occupational Therapy (OTD), program, also hybrid, at its Winchester campus. The master's program is fully ACOTE-accredited; the pre-professional doctoral program is not, as of 2019, ready to enroll. Shenandoah University also offers a post-professional doctoral degree for occupational therapists who hold master's degrees and have some experience. Research is a big focus; practitioners will earn quantitative and qualitative methods and prepare a capstone project. Occupational science and leadership are among the other doctoral completion courses.
Student and Professional Resources
Licensing information is available from the Virginia Occupational Therapy Advisory Board (https://www.dhp.virginia.gov/Medicine/advisory/ot/).
The Virginia Occupational Therapy Association is the state professional association (https://vota.wildapricot.org).