Occupational Therapy Schools and Licensure in Utah
Utah occupational therapists provide therapy to help people engage in "everyday life activities". They assist people of all ages who have impairments in their functional abilities or are at risk for impairment.
Occupational Therapy Schools in Utah
The University of Utah offers a Masters in Occupational Therapy. Among the fieldwork partners are multiple local organizations that assist refugees.
Utah Occupational Therapist Roles
Occupational therapists create treatment plans. These plans may include training and education. They may also include exercises and activities. The purpose may be to develop new skills at a level appropriate for the person's stage of development or to maintain or restore function after a medical event. Occupational therapists who have had appropriate training may provide hands-on treatments to help people with functional issues; the Utah scope of practice potentially includes manual therapy, wound care, and use of physical agent modalities.
Occupational therapists can assess for, provide training in, and even design and create assistive technologies and orthotic devices. Patient success stories give insight into what OTs are really accomplishing on the job. One tells of a group of OTs who used 3-D printing to create a customized neck brace for a petite patient who had neurogenerative disorder and issues with neck vertebrae (healthcare.utah.edu/ patient stories/ murdock).
<!- mfunc feat_school ->
Featured Programs:
Sponsored School(s)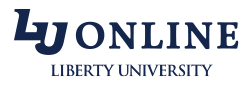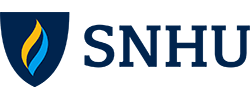 <!- /mfunc feat_school ->
Among the specialized services OTs may provide are eating and feeding support and community mobility and driver rehabilitation.
OTs are concerned with multiple systems including sensory integrative. They are also concerned with the environment in which a person needs to function. This may mean looking at the rooms in a person's apartment – for example, whether the kitchen is safe and easy-to-use for a person with limited mobility. It can also mean looking at the larger community from the client's perspective. The University of Utah has a program whereby OT students support refugees in their transition to urban US living. Some of the individuals served, they note, lacked experience with electric appliances and indoor plumbing. Some had been in refugee camps for more than a decade.
Occupational Therapist Educational Foundations
Therapeutic services are more complex — and more promising — than ever. Today's occupational therapists enter the field with advanced degrees. The University of Utah describes the OT educational program as a blend of science and social science. Prospective OTs learn to meet the needs associated with myriad physical and mental conditions that may present across the lifespan. They spend at least six months completing relatively advanced fieldwork experiences; the requirement is typically met through two full-time 12-week experiences. Doctoral students have additional opportunities to explore areas of practice in-depth.
OTs must complete approved programs. According to the state practice act, applicants can be licensed on the basis of programs that are accredited by the Accreditation Council for Occupational Therapy Education (ACOTE) or are equivalent. ACOTE is the recognized accrediting agency throughout the United States. Accredited programs award master's or doctoral degrees; many are in fact transitioning to the practice doctorate. However, individuals who graduated with bachelor's degrees are still eligible for licensure. State code even states that graduation from a program accredited by ACOTE's precursor is acceptable.
After graduation, the prospective licensee will seek certification from the National Board for Certification in Occupational Therapy; this entails examination. The person will also need to apply to the Utah Division of Professional and Occupational Licensing for legal authority to practice.
Top Employers in Utah
Occupational therapists provide services in hospitals, nursing and rehabilitation centers, outpatient treatment centers, home health organizations, schools, and community organizations. The following are among Utah's employers:
Intermountain Healthcare utilizes occupational therapists in multiple areas. Some are on interdisciplinary teams that provide neurologic rehabilitation (intermountainhealthcare.org/locations/intermountain medical center/ medical services/ therapy and rehabilitation).
The University of Utah Health is nationally recognized for overall quality. OTs are utilized in multiple practice areas, including pediatric outpatient services and hand therapy. The University Orthopedic Center houses the state's largest hand therapy clinic.
Northern Utah Rehabilitation Hospital is one of just 20 in the nation to hold certification as a Center of Excellence in Parkinson's. It is also certified in stroke rehabilitation. The Uniform Data System for Medical Rehabilitation has ranked Northern Utah in the top 10% for rehabilitative care.
Pine View Transitional Rehab and Aspen Ridge are part of Advanced Health Care, which operates facilities in eight Midwestern and Western states. Advanced Healthcare has a strong track record for reducing hospital re-admission. Aspen Ridge Home Health takes services beyond the facility walls.
FUNctionabilites is among the state's many pediatric clinics. FUNctionabilities OTs help children with issues such as oral motor skills and feeding, reflex integration, visual perceptual skills, handwriting, and even social skills.
Some OTR/Ls start their own practices. Just for Kids in Salt Lake City is OTR/L-founded.
Utah Occupational Therapist Salary and Career Outlook
Utah occupational therapists averaged $85,300 in 2018. Even at the 10th percentile, Utah OTs commanded a $61,820 salary. At the 90th percentile, the figure rose to $107,940.
Occupational therapy is on the rise in Utah – and in no small way! Utah has a lower than average location quotient; this is based on 2018 data. The state has been projected to experience the highest occupational growth rates in the nation, though, across the 2016 to 2026 decade: fully 41.4%.
Student and Professional Resources
OT licensing information is available from the Utah Division of Professional and Occupational Licensing (https://dopl.utah.gov/ot/index.html). Licensing questions can be directed to (801) 530-6628 or (within in Utah) to (866) 275-3675.
The Utah Occupational Therapy Association is a membership organization for students and professionals (https://utahotassociation.org). It is a potential source of continuing education. There are a number of resources on the website; some are for members only.