Occupational Therapy Schools and License Requirements in South Dakota
Occupational therapist help people carry out functional activities. These range from the most basic (feeding oneself and keeping clean) on up to the complex ones needed to carry out varied life roles.
The South Dakota Occupational Therapy Association notes that occupational therapy has application for all age groups. Pediatrics and geriatrics are both common practice areas. Very young children receive OT services for developmental delay – and one of the first things a baby is expected to do is feed. As people age, they are more prone to develop physical and neurological conditions that impact their functional abilities. Recent scholarly works by University of South Dakota OT students illustrate that OT reaches both ends of the age continuum. Among the topics were ones that focused on the very beginning of life: feeding issues in the neonatal intensive care unit and assessment of post-NICU sensory processing. Other projects addressed late life issues, including use of Montessori methods to help people with dementia feed themselves.
Becoming an Occupational Therapist in South Dakota
Occupational therapy is a licensed profession. A prospective occupational therapist will need to complete a recognized program. He or she can begin by researching programs that are accredited by the Accreditation Council for Occupational Therapy Education. ACOTE-accredited programs are at the graduate level.
The candidate will take a board examination; this is administered by the National Board for Certification in Occupational Therapy and is offered at sites around the nation.
<!- mfunc feat_school ->
Featured Programs:
Sponsored School(s)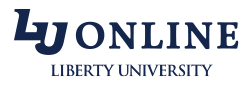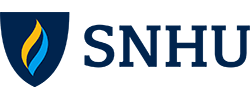 <!- /mfunc feat_school ->
The prospective licensee will apply to the South Dakota Board of Medical and Osteopathic Examiners. The title OTR/L signifies that a professional is nationally certified and state licensed.
Occupational Therapist Schools in South Dakota
The University of South Dakota offers an accredited pre-professional doctorate. The school has many clinical partners; it boasts 175 fieldwork sites around the country. The University of South Dakota also offers a post-professional doctorate for OTs who hold degrees at the master's level.
Occupational Therapist Tasks
Occupational therapists assess many systems, including sensory integration and psychosocial. They help people learn and relearn skills. They provide hands-on treatment to improve hand and arm skills. They modify the environments people live and function in. In short, they are experts at helping people do the things they need and want to do! Sometimes this means guiding people in finding alternate ways to carry out tasks – using orthotics and adaptive equipment, relying on cues and task adaptations.
Physical Agent Modalities
South Dakota issues certification for use of physical agent modalities, though some candidates will have met requirements through their initial program. Physical agent modalities may be thermal, electrotherapeutic, or mechanical — CPM (continuous passive motion) would be an example of the last category. South Dakota occupational therapists use physical agent modalities for rehabilitation of upper extremities. Certification by the Hand Therapy Certification Commission is one way to demonstrate competence.
Educational Issues and Options
Accredited programs are offered at the master's and doctoral level. All include Level I fieldwork and Level II fieldwork experiences. Level II experiences allow prospective licensees to practice professional skills under supervision. Doctoral programs include a capstone project that allows in-depth exploration of a topic. Master's students may have some research opportunity. Some OTR/Ls and even OT students contribute substantially to the body of knowledge about functional issues and interventions for particular populations.
The American Journal of Occupational Therapy included a system review of OT interventions for Alzheimer's and other major neurological conditions co-authored by a South Dakota student (www.terapeutas-ocupacionales.es/ assets/ files/ COPTOA /Bibliotecavirtual / AJOT.pdf). They found evidence that occupational therapy interventions could promote independence in activities of daily living for this population; OT interventions had other positive effects on functioning.
Programs can be highly selective. The University of South Dakota sets the minimum at 3.5 for early admission; applicants for regular admission generally need at least a 3.0, but may be considered with GPAs slightly below. The admissions committee considers many factors, from GRE scores to community involvement and recommendations.
OT Job Settings and Employers
 Many OTs work to foster independence in the elderly and in others who have serious health conditions. A common goal is a return to independent life after a stay in the hospital. OTs help patients adjust to limitations they may have managing their own care; this can make it less likely they will need to return to a more restrictive setting. OTs may provide services in a nursing and rehabilitation center or at the individual's home. The job may include evaluation of the home setting.
School-based occupational therapists provide services to special education populations. They serve children and youth who have deficits in visual motor skills, sensory integration, or fine motor skills that impact their educational experience.
Major health systems like Avera provide inpatient and outpatient care. OTs may take on general or specialized roles in private clinic or office settings.
Some businesses provide therapy services to third parties. Prairie Rehabilitation has seven South Dakota locations. The organization offers a number of services, including contract facilities for nursing homes and workplace health and injury management. Specialized OT services include hand therapy, lymphedema assistance, and wheelchair fitting and seating.
South Dakota Occupational Therapist Salary and Career Outlook
South Dakota occupational therapists earned a mean salary of $69,390 in 2018. Those at the 10th percentile earned $52,400 while those at the 90th percentile earned $93,130.
The South Dakota occupational therapist profession has been projected to experience 18.4% occupational growth over the course of the 2016 to 2026 decade.
One will find a greater than average location quotient in the Sioux Falls area; location quotient is based on job concentration.
Student and Professional Resources
South Dakota occupational therapists are under the jurisdiction of the South Dakota Board of Medical and Osteopathic Examiners (www.sdbmoe.gov).
The South Dakota Occupational Therapy Association is the state professional association (https://www.sdota.org).