Occupational Therapy License in Rhode Island: What to know about Occupational Therapy in Ocean State
Rhode Island occupational therapists are charged with a mission: to help people be as independent as they can be despite illnesses, impairments, injuries, and dysfunction. They also have a role in preventing illness or disability and promoting wellness.
State statute provides a general overview of the methods they use. They provide evaluations, educate individuals and family members, and implement interventions. Purposeful activity is a hallmark of occupational therapy. The focus may be on daily living, play, work readiness or performance, or other tasks that involve interacting with others and functioning within the environment – in other words, quite a lot! Therapy may be designed to develop, restore, or maintain skills in a wide range of systems including sensory-motor, oral-motor, perceptual, psychosocial, cognitive, and motivational. OTs may use therapeutic modalities. They may help people utilize orthotic devices and assistive technology. They may also adapt environments. Ergonomics is among the many areas occupational therapists may apply their knowledge.
Becoming an Occupational Therapist in Rhode Island
Licensing is mandatory. Occupational therapists entering the field today have education at the graduate level. OTs supervise the work of Occupational Therapy Assistants (OTAs) who are also licensed but hold degrees at a lower level.
According to state code, programs for occupational therapists must be accredited by the Accreditation Council for Occupational Therapy Education or other accrediting agency that the Board approves.
<!- mfunc feat_school ->
Featured Programs:
Sponsored School(s)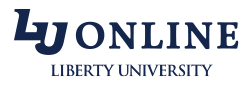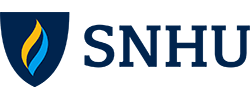 <!- /mfunc feat_school ->
In order to be licensed in Rhode Island (and elsewhere) a person will need to meet educational requirements set by the National Board for Certification in Occupational Therapy (NBCOT). NBCOT requires ACOTE accreditation for U.S. programs.
Rhode Island state code also mandates 24 weeks of internship; an individual who enrolls in an ACOTE-accredited program can expect to have the required 24 weeks included in the curriculum.
Prospective licensees will find license application materials on the website of the Rhode Island Department of Health. Applicants will need to provide verification from any states where they have held licensing.
New graduates from accredited programs can be granted graduate credentials; these allow them to start jobs sooner. They will need to have met all licensing requirements save examination.
Some occupational therapists opt for advanced training such as hand therapy certification or lymphedema certification.
Occupational Therapy Employment: Top Employers in Rhode Island
Many occupational therapists provide services to people in nursing facilities who are working to regain skills after a medical event or maintain them in the face of conditions that threaten their decline. South Kingstown Nursing and Rehabilitation Center and Elderwood are among the facilities.
Occupational therapists may also provide services to adult populations through the Rehabilitation Hospital of Rhode Island or other hospitals. People who are in frail health but at home may receive services through organizations such as Capitol Home Care Network and the Visiting Nurses Association (VNA).
Pediatric Occupational Therapy Employment
Early intervention services provide therapy for children from birth to age three. Meeting Place self-describes as Rhode Island's largest provider.
Public school districts like Pawtucket School Department provide occupational therapy under IDEA and section 504 plans. An occupational therapist in a school setting teams with teachers, paraprofessionals, and parents. Attending IEP meetings is a part of the job.
Children may continue to need services in other settings. The Groden Center has an early intervention program and multiple programs for children and youth with autism, developmental disorders, and behavioral disorders; some are residential. The Groden Network also has programs for adults with autism and developmental disorders. Lifespan offers outpatient services for ongoing issues such as sensory motor dysfunction as well as for recovery after a burn; Bradley Hospital is among the locations. Some children who receive occupational therapy in this setting are going through a casting process for hemiplegia.
Rhode Island Occupational Therapist Salary and Career Outlook
Rhode Island has average job concentration and above average salaries, according to 2018 data from the Bureau of Labor Statistics.
The mean salary was listed as $83,600 in 2018. The 10th percentile salary was $58,100; the 90th percentile salary more than twice as much: $118,350. The median was $79,730.
The Rhode Island OT profession has been projected to experience 10.4% occupational growth over the course of the 2016 to 2026 decade.
Occupational Therapy Schools in Rhode Island
Rhode Island has one accredited occupational therapist program, at the New England Institute of Technology. There are also accredited programs in neighboring states.
The New England Institute of Technology offers the Master of Science in Occupational Therapy (MSOT) as its entry-level degree. It also offers a post-professional doctoral program. The MSOT program is hybrid, combining weekend on-campus courses with online learning. The post-professional doctoral program is online. The school has posted a 100% NBCOT pass rate for three out of four of the most recent years for which data is available. The three-year graduation rate is 90%.
Student and Professional Resources
Licensing information is available from the Rhode Island Department of Health http://health.ri.gov/licenses/detail.php?id=234).
The Rhode Island Occupational Therapy Association is the state professional association.