Occupational Therapist License Requirements in Pennsylvania
Pennsylvania occupational therapists assist people whose functional abilities are compromised by any of many conditions. The Pennsylvania Occupational Therapy Association notes that they work with people of ages. They may provide support to children – even infants – who cannot do the things expected at their stage of development. They may provide support to adults who struggle to carry out activities of daily living or other essential tasks due to illness, disability, or aging. The OT role includes evaluation and individually tailored interventions. The following are among the typical tasks:
Planning treatment programs that include activities designed to improve sensory motor functioning
Teaching skills and behaviors that promote social functioning
Adapting activities so an individual can maintain performance
Adapting equipment and designing or applying orthotics
Popular Occupational Therapist Programs in PA
The University of Pittsburgh program is highly ranked: tied for 4th place in the nation. The entry-level program is now at the doctoral level. The school also has a master's program for people who entered the field with education at the bachelor's level; this program may be appropriate for international educated OTs as well as those who entered the field in the United States at an earlier time. The University of Pittsburgh program has more than 300 clinical partnerships. Its reputation has been built on research as well as clinical studies. University of Pittsburgh researchers boast research partners in diverse fields such as psychiatry and bioengineering.
Thomas Jefferson University houses another very highly rated program: tied for #6 in the nation. Thomas Jefferson University offers students many options. They can enter the field with a master's degree or a doctorate. The school offers advanced practice certificates in areas like neuroscience and autism; students may meet requirements for advanced practice certificates en route to a doctoral degree.
<!- mfunc feat_school ->
Featured Programs:
Sponsored School(s)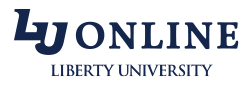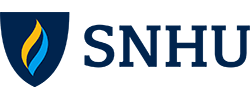 <!- /mfunc feat_school ->
Temple University offers an entry-level master's and two post-professional credentials: a doctorate for those with master's degrees, a post-professional certificate for those who entered the field with less than a master's degree. The certificate provides a foundation for further post-professional study at the doctoral level.
Duquesne University and the University of Scranton are among Pennsylvania's other well-rated programs.
Becoming a Pennsylvania OT
Licensing is mandatory. Prospective OTs will need to complete recognized programs. If they are in the United States, they should research master's or doctoral programs accredited by the Accreditation Council for Occupational Therapy Education; accreditation status is tied to examination eligibility. An individual who completes an ACOTE-accredited program can expect opportunities to meet the six-month fieldwork requirement set down in state code.
A candidate will apply directly to the National Board for Certification in Occupational Therapy (NBCOT) for permission to take the license-qualifying examination.
NBCOT has primary responsibility for determining eligibility of international candidates, though Pennsylvania sets minor additional requirements.
Adult and Geriatric Practice
Services for adult and geriatric services are provided in diverse settings, including hospital inpatient and outpatient units, nursing care and rehabilitation facilities, practitioner offices, home health organizations, and community settings. Health systems such as St. Luke's University Health Network  utilize OTs in multiple roles including acute care and skilled nursing.
The following are among the many organizations that provide OTs services to adult and elderly populations:
Helen M. Simpson Rehabilitation Hospital
Senior LIFE community
Geisinger Select Specialty Hospital
Good Sheperd Rehabilitation
2019 finds a number of organizations seeking occupational therapists for in-home services. Among the providers are Commonwealth Home Health of Wilkes-Barre, Advantage Home Health Services, and Community Nursing Service of Clinton County. BAYADA Home Health Care is a large company, operating across states. It touts its Glass Door Best Places to Work status (awarded for the second year in a row).
Pediatric and School-Based Services
One will find many OTs specializing in services for children and youth. Dynamicare and Sunny Days Early Childhood Developmental Services are among the state's numerous providers.
Pennsylvania's early intervention program is free to families and serves children up to age five. There are some differences in eligibility for infants and toddlers vs preschoolers. OTs working for public school entities may have responsibilities for both early intervention and school age populations.
Children and youth may receive services under an educational model or a medical model. Midwestern Intermediate Unit IV has provided a basic explanation of the difference between school-based services and medical ones. School-based services meet goals such as the following:
Help children stay in the "least restrictive environment"
Help children maintain their bodies in stable positions where they can use the hands well
Support children in meeting educational objectives 
Schools and school districts, like other organizations, may have in-house therapists or contract for services. Some OTs are hired by intermediate units (a step above the district level).
Pediatric positions may be hospital-based. Children's Hospital of Philadelphia places occupational therapists on interdisciplinary teams that treat some very specialized conditions (https://www.chop.edu/centers-programs/occupational-therapy/about).
Pennsylvania Occupational Therapist Salary and Career Outlook
Pennsylvania occupational therapists averaged $38.96 an hour in 2018, or $81,030 for a year of full-time work. The mid-range was $64,940 to $97,350. 10% made less than $54,330 while another 10% made more than $116,650.
Pennsylvania has a job concentration a little above the national average. This helps gives it the fourth highest OT employment level in the nation, ranking above even Florida. The Bloomsburg-Berwick metropolitan area has the eight highest job concentration of any metropolitan area in the nation, though, given its small population, it has a small fraction of the OTs that the Pittsburgh or Philadelphia areas do.
The Pennsylvania OT profession has been projected to see 20.6% occupational growth across the 2016 to 2026 decade.
Student and Professional Resources
Licensing information is available from the Pennsylvania State Board of Occupational Therapy Education and Licensure (www.dos.pa.gov/Professional Licensing/Boards Commissions/Occupational Therapy.aspx).
The Pennsylvania Occupational Therapy Association is the state professional association (https://pota.site ym.com). POTA is divided into seven districts. The POTA website includes student resources.