Occupational Therapist License Requirements in Oregon
Oregon occupational therapists assist people in overcoming functional limitations that are caused by any of the following: physical illness or injury, developmental disability, learning disability, psychosocial dysfunction, or aging. They may also have a role in preventing disability and promoting wellness.
Occupational therapist is a graduate level profession. Occupational therapists supervise occupational therapy assistants who typically have education at the associate's level. Occupational therapist services can be provided without prescription in Oregon.
Becoming an Oregon Occupational Therapist
A prospective occupational therapist will need to enroll in a program that holds accreditation by the Accreditation Council for Occupational Therapy Education. Programs include supervised experience.
Oregon has one occupational therapist program; it is doctoral level. The American Occupation Therapy Association maintains a list of accredited programs around the country. Many are master's level. Programs below this level prepare occupational therapy assistants. 
<!- mfunc feat_school ->
Featured Programs:
Sponsored School(s)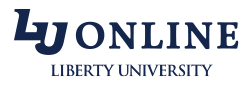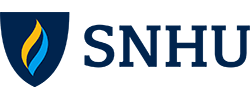 <!- /mfunc feat_school ->
Oregon candidates take a national board examination and a state law and ethics examination. Oregon uses the National Board for Certification in Occupational Therapy (NBCOT) examination as its general licensing examination; this same test is used throughout the country. The law and ethics exam is state-specific. A law and ethics study guide is available on the Board website.
Oregon requires fingerprint-based background checks. Application materials are submitted to the Oregon Occupational Therapy Board.
OTs who were educated in foreign countries can be licensed in Oregon if they are found examination-eligible by the National Board for Certification in Occupational Therapy. The Oregon Board will also seek foreign license verification and work evaluations.
Oregon occupational therapists must complete mandatory continuing education in pain management during their first two years as licensees.
Occupational Therapist Schools in Oregon
Pacific University offers an entry-level doctorate (OTD) in occupational therapy. Oregon's sole program, it has a 35-year history. The school also offers a certificate in gerontology that can be completed in conjunction with the doctoral degree.
Occupational Therapist Tasks
The state's occupational therapists are concerned with mental and physical functioning. Tasks may include providing evaluations, providing consultations, applying prosthetic devices, adapting the environment to accommodate for disability, and helping people perform exercises or "specially designed" craft activities that will help them develop their functional capacities. Some OTs have very physical hands-on work; they may, for example, provided specialized treatments to help people who have conditions that cause pain and loss of function in the hands. Some occupational therapists work in mental health. They help people who have functional issues engage meaningfully in activities, develop productive habits and roles, and live independently. Nationwide, it is very common for OTs to work with people who have autism. Sensory integration is among the many areas where OTs have experience.
Occupational therapists often work with the very old or the very young. The Oregon Occupational Therapy Licensing Board Oregon periodically surveys licensees (www.oregon.gov/otlb/ Pages / Workforce ata Statistics). According to the 2018 workforce report, geriatrics comprises 24.2% of specialties; pediatrics, 19.2%. Other common specialties are acute care, physical rehabilitation, and hand therapy. The balance is different than it is for OTAs; at the OTA level, more than half of respondents consider their practice area to be geriatrics.
Oregon's OTs spend about 71% of their time in direct patient care. The next most common job duties are management and teaching.
Oregon Work Settings and Employers
Inpatient hospital settings and skilled nursing or long-term care facilities are the most common work settings for Oregon OTs; each comprises between 18% and 19% of the total. Other common settings include private clinics and practices (15.3%), home health and hospice organizations (13.5%) and hospital outpatient settings (11.3%).
There are many possible settings. Some OTs work in schools. The Occupational Therapy Association of Oregon notes the following two settings as emerging practice areas: telehealth and community behavioral health centers. OTAO has provided resources for occupational therapists in these practice areas (https://www.otao.com/emerging practice).
The following are among Oregon's many employers:
Providence Health and Services
Legacy Health System
Global Teletherapy
Ageility at Town Center
Signature Healthcare at Home
Saint Alphonsus Rehabilitation Services (STARS)
Occupational Therapy in School Settings
Occupational therapy in school settings may include direct intervention, consultation with teachers and parents, and more generalized provision of education and information. Much of the treatment may be provided by OTAs. OTAs may even relay information at IEP meetings. However, occupational therapists have responsibility for particular steps, including evaluating children, determining what environmental modifications or adaptations need to be made, and determining what types of intervention will be provided and how often.
The Occupational Therapy Association of Oregon has a K-12 advocacy work group, focused on practice issues in school settings.
Oregon Occupational Therapist Salary and Career Outlook
The Bureau of Labor Statistics reports that Oregon occupational therapists averaged $43.62 an hour in 2018 ($90,720 a year if working 40 hours a week). Those at the10th percentile made $31.82, or $66,190, a year while those at the 90th percentile made $57.01, or $118,580. The Oregon Board reported in 2018 that just over 43% of licensees worked 40 or more hours a week; an approximately equal number worked 20-39 hours a week.
The workforce report includes estimates for population to provider ratio by county. There is a wide band running north to south in the central part of the state with no providers; it is comprised of Gilliam, Sherman, Wheeler, Crook, and Harney counties.
The Oregon OT profession has been projected to grow by 17.8% across the 2016 to 2026 decade.
Student and Professional Resources
Licensing information is available from the Oregon Occupational Therapy Licensing Board (https://www.oregon.gov/ otlb /Pages / index).
The Occupational Therapy Association of Oregon is an additional professional resource (https://www.otao.com).