Occupational Therapy Schools in Oklahoma and Additional Topics to Know About
Oklahoma occupational therapists help people who have functional impairments or are at risk for functional impairment. Patients are diverse. OTs work with infants who are not hitting their developmental milestones, with elderly adults who need adaptations in order to live at home safely – and with people at every age in between.
Occupational Therapist Roles
OTs are proficient in assessment and evaluation. They provide intervention that may include goal-directed activities and exercises and hands-on treatments. They help people use assistive devices and orthotic equipment. They provide training to help them carry out activities of daily living. OTs seek to improve skills in multiple areas, including sensory-integrative, perceptual motor, and cognitive systems. Cognitive retraining is specifically referenced in state code.
Occupational therapists can provide services to groups as well as individual patients. Under Oklahoma code, occupational therapy services may be extended to people whose who function is threatened or impacted by environmental as well as physiological factors. Poverty is referenced as are physical disabilities, physical illnesses, developmental disabilities, learning disabilities, and psychosocial dysfunction.
OTs work with other healthcare professionals: receiving referrals from healthcare providers, working in clinics and departments staffed with physical therapists and speech therapists, and providing supervision for occupational therapy assistants.
<!- mfunc feat_school ->
Featured Programs:
Sponsored School(s)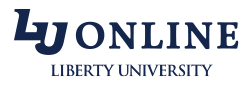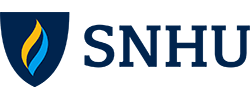 <!- /mfunc feat_school ->
OT is a diverse field, and new practice areas are emerging, including teletherapy, a delivery mode can improve access in rural areas. In 2019, the Oklahoma Occupational Therapy Association is celebrating the inclusion of a telehealth definition in the state practice act.
Becoming an Oklahoma Occupational Therapist
Oklahoma requires occupational therapists to hold licensing. First-time licensure is by examination. Oklahoma has approved the National Board for Certification in Occupational Therapy (NBCOT) examination.
NBCOT sets education and fieldwork prerequisites. The U.S. accrediting agency is the Accreditation Council for Occupational Therapy Education. Programs are offered at the master's or doctoral level. They include Level I and Level II fieldwork. Level II provides a more in-depth pre-professional experience; individuals spend at least 24 weeks in Level II placements.
Oklahoma programs are at the master's level. Applicants should be prepared for a competitive process. Each Oklahoma programs include abnormal psychology, lifespan development, medical vocabulary, and anatomy and physiology (or comparable courses) among the prerequisites.
Prospective OTs must apply separately for examination and state licensure. License application materials can be found on the website of the Oklahoma Occupational Therapists Committee.
Oklahoma allows individuals to practice under Graduate Occupational Therapist status for up to a year. A relatively high level of supervision is required. Oklahoma does not automatically deny graduate practice privileges based on examination failure. However, status is reviewed at Board meetings.OTs from US states who were licensed on the basis of the NBCOT may be eligible for endorsement; this also applies to those from Puerto Rico.
Occupational therapists sometimes pursue specialty third party certifications appropriate to their practice area. These are third party. At least one hospital-based therapy service in Oklahoma boasts that they have a therapist with Interactive Metronome certification onboard.
Oklahoma Employers and Work Settings
Hospitals, clinics, and nursing facilities are among the most common work settings. Nursing homes provide short-term rehabilitative services as well as long-term care. Therapists may provide intensive rehabilitation for patients following a major medical event such as stroke. One may find occupational therapists in long-term and rehabilitative care advancing to positions such as such as rehab program director.
Some OTs work in office settings alongside physical therapists, providing intensive rehabilitation for hands and arms.
The list below represents a small portion of the state's OT employers and worksites:
• Brookdale Senior Living
• Ascension Health At Home
• Norman Regional Health System
• Hillcrest Medical Center
• Tulsa Bone and Joint – Hand
Services for children may be delivered in educational or healthcare settings. There are many Oklahoma clinics that serve only children.
The following are among the Oklahoma workplaces that utilize pediatric or school-based occupational therapists:
• Tulsa Sunshine Center Pediatric Therapy
• Oklahoma City Public Schools
• Oklahoma University Children's Hospital Rehabilitation Services
• Soaring on Hope Pediatric Therapy and Autism Center
Therapitas is a pediatric clinic with a particular focus: serving Latino children. Most children are first generation bilingual children between three and seven. The organization is tackling societal issues as well as developmental ones. They state that Latino children with developmental delays are typically diagnosed more than two years later than children who come from homes where English is the only language used; thus they don't reap the full benefits of early support. The main focus at Therapitas is speech therapy but occupational therapy is also available.
Oklahoma Occupational Therapist Salary and Career Outlook
Oklahoma occupational therapists have an especially wide salary range; full-time OTs at the 10th percentile earned $46,630 (or $22.42 an hour) in 2018 while those at the 90th percentile earned $120,270 (or $57.82). The median was $83,590; the mean, a slightly lower $82,240.
The Oklahoma OT occupation has been projected to experience 17.1% growth over the course of the 2016 to 2026 decade.
The Oklahoma State Board of Medical Licensure and Supervision has provided a breakdown of OTs by county (http://www.okmedicalboard.org/statistics/OTsByCounty.html).
The University of Oklahoma Health Sciences Center offers a Master of Occupational Therapy (MOT). The program can be completed in three years. Students have their first fieldwork course a year into the program; the final two semesters consist entirely of fieldwork and research.
Northeastern State University-Muskogee also offers a comprehensive ACOTE-accredited program. The program has a particular focus on preparing OTs to serve rural Eastern Oklahoma and states that cultural sensitivity is interwoven throughout.
Student and Professional Resources
Information is available from the Oklahoma Occupational Therapists Committee; it operates under the banner of the Oklahoma Medical Board (http://www.okmedicalboard.org/occupational_therapists#about). Questions can be directed to 405-962-1400.
The Oklahoma Occupational Therapy Association is an additional professional resource. Membership is free at the student level.