Occupational Therapist License Requirements in Ohio
Ohio's occupational therapists do more than one might imagine! The word 'occupation' refers to far more than one's job or profession – it signifies the many things people occupy themselves with. Nationwide Children's Hospital, one of Ohio's many occupational therapy employers, counts the following among the 'occupations of childhood': self-care, play, and school. As one matures, the list of occupations includes things like preparing meals, doing laundry, and getting around the community.
Occupational Therapist Roles
OTs are concerned with many different types of functioning, from swallowing to driving a car; both are, in fact, referenced in state code. OTs assess and improve, compensate for, or capitalize on issues the many systems that impact a person's day to day functioning; the list includes sensory motor, cognitive, psychosocial, perceptual, and communicative systems. One will find Ohio OTs guiding people through therapeutic activities, teaching (or re-teaching) them how to perform basic functions, utilizing physical agent modalities like heat, applying doctor-prescribed topical medications, fashioning or applying orthotic devices, and assisting people in using adaptive equipment. OTs seek to adapt the environment to the person as well as the person to the environment.
The following are among the many conditions Ohio healthcare organizations cite as reasons a person might need to spend at least a little time in occupational therapy:
Premature birth
Developmental disability
Decreased arm strength or range of motion
Nervous system disorders like spina bifida or Guillian-Barre syndrome
Stroke
Burns
Coordination disorders
Carpal tunnel syndrome
<!- mfunc feat_school ->
Featured Programs:
Sponsored School(s)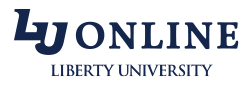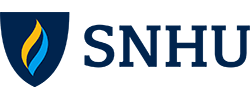 <!- /mfunc feat_school ->
Popular Occupational Therapist Schools in Ohio
Ohio State University is nationally ranked at #12. The OSU School of Health & Rehabilitation Sciences offers its entry-level occupational therapy program at the doctoral level. OSU's status as a research university translates into unique student opportunities in areas such as traumatic brain injury and neuro-recovery.  Students with research aspirations can pursue a combine OTD/ PhD program; this is also appropriate for careers in academia. OSU also offers a competitive neurologic OT fellowship. The program launches in 2019 with just two fellows.
The University of Toledo also offers an accredited entry-level doctorate program. University of Toledo faculty members have diverse research interests: among them, occupation-focused programs for marginalized populations and health effects of serious leisure pursuits.
Cleveland State University is transitioning its program to the doctoral level. The new program places "enhanced emphasis" on areas like advocacy, leadership, and evidence-based practice. The OTD program has been granted candidacy status; this is the status programs have when they begin enrolling. The doctoral program is eight terms and can be completed in three years.
Xavier University is also transitioning its program to the doctoral level. Students complete internships at many different settings around Cincinnati. The Xavier program includes an optional summer service learning experience in Guatemala. The program has an impressive statistic posted on its website: 100 percent of students are receiving job offers before graduation.
Becoming an Occupational Therapist in Ohio
A prospective Ohio occupational therapist will need to complete a graduate program that is accredited by the Accreditation Council for Occupational Therapy Education or determined to be equivalent. An individual who completes an ACOTE-accredited program can expect to meet the fieldwork requirements referenced in state code.
Currently programs may award master's degrees or doctoral degrees. One will find multiple programs in Ohio at each level – and multiple programs making the transition. Many master's programs have grown long, and the doctoral can be a natural transition.
The candidate will need to take the certifying examination offered by the National Board for Certification in Occupational Therapy. Graduation from an ACOTE-accredited program is, in most cases, a prerequisite. International candidates are expected to have comparable education and fieldwork, but will not meet requirements in quite the same way.
License application represents a separate step. Ohio candidates will need to take an online jurisprudence exam. They will need to have a criminal background check and provide verification of healthcare licenses they have held.
Ohio sets continuing competency requirements for licensure. It does not require occupational therapists to maintain their national certification, but notes that the credential may be expected at the employment level. Use of the title OTR/L (Occupational Therapist Registered/ Licensed) depends on maintaining registration.
Top Occupational Therapy Employers in Ohio
Xavier University in Cincinnati states that their graduates take jobs at hospitals, schools, nursing facilities, and home health agencies. These four settings are common nationwide. Clinic and office settings are also very common.
The following are among the many Ohio facilities where one will find OTs:
Ohio State University Wexner Medical Center
Hillside Rehabilitation Hospital
Licking Memorial Health System
Rae-Ann Skilled Nursing and Rehabilitation Centers
Canterbury Villa of Alliance Center
Ohio Occupational Therapist Salary and Career Outlook
Ohio's average occupational therapist salary ($85,720 in 2018) places it a little above neighboring states. There is more variation within the state, though, than there is from one state to the next. Full-time Ohio OTs made just $57,680 while those at the 90th percentile made $121,220.
Ohio's location quotient is listed at 1.0, exactly matching that of the nation as a whole. This signifies an average number of OT jobs measured against total number of jobs.
The Ohio OT profession has been projected to see 20.9% occupational growth across the 2016 to 2026 decade.
Student and Professional Resources
Ohio occupational therapists are under the jurisdiction of the Occupational Therapy, Physical Therapy and Athletic Trainers Board (https://otptat.ohio.gov/ Occupational Therapy Section). The Board can be reached at (614) 466-3774.
The Ohio Occupational Therapy Association is the state professional association (www.oota.org). Membership is voluntary. OOTA is divided into nine districts.