Occupational Therapy License in New York
Occupational therapists are in demand – and for good reason. The New York State Office of the Professions notes many populations that may benefit from the services of occupational therapists. Among them are people with developmental disabilities, neurological conditions, psychosocial disorders, learning disabilities, orthopedic injuries, strokes, and even chemical dependency. Many people will at some point benefit from services designed to assess and increase their functional abilities, and that is a very big part of what OTs do.
Occupational therapists take a holistic view, considering an individual's physical, cognitive, psychosocial, sensory and sensory-integrative systems. They are also concerned with environments in which people carry out tasks. They help people – young and old alike — develop, maintain, or restore skills needed for functioning.
OT services are provided by occupational therapists and occupational therapy assistants. Both have, theoretically at least, a broad scope of practice. However, they are bound to perform only what is within their capacity. OTs have significantly more formal education that OTAs. OTAs often enter the field with only associate's degrees; OTs now enter the field with graduate degrees. OTAs have a supervision requirement. Occupational therapists often count supervision among their job roles.
New York occupational therapists provide restorative services by referral or prescription.
<!- mfunc feat_school ->
Featured Programs:
Sponsored School(s)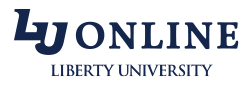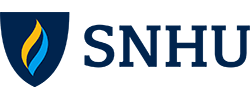 <!- /mfunc feat_school ->
The New York State Office of the Professions emphasizes that OT may promote physical functioning and mental functioning. OT services for mental functioning, however, are not the same thing as psychotherapy.
Meeting New York Occupational Therapy Licensing Standards
New York grants licenses to OTs who are at least 21 years of age, have good character, and meet state standards for education and examination.
State code mandates completion of a program that is accredited by the Accreditation Council for Occupational Therapy Education (ACOTE) or registered by the New York State Education Department as license-qualifying. Today's candidate may need to meet standards above those that appear in state code. Under state code, programs may grant bachelor's or master's degrees. All schools at this point award graduate degrees, though some award a bachelor's degree en route to a master's. New York boasts more than 20 ACOTE-accredited master's programs. Several programs are offered through the SUNY system.
Standards have gone up as the result of work of national standard setters. New York has required students to pass the NBCOT examination since 2013. Candidates will find examination application materials on the website of the National Board for Certification in Occupational Therapy.
Many schools provide a curriculum beyond that required for licensure. The City College of New York currently is a case in point. It offers a combined bachelor's/ master's program. However, the American Occupational Therapy reports that it is in the process of transitioning to the doctoral level.
A prospective New York licensee must demonstrate the equivalent of six months of full-time supervised practice. Accredited programs are designed meet this standard.
A prospective licensee will submit an application to the New York State Office of the Professions.
A licensed occupational therapist may use the title OTL or (if he or she has maintained national certification) OTR/L.
New York's Occupational Therapist Employers
The Office of the Professions lists hospitals, private offices, nursing homes, schools, and home settings as potential OT workplaces. Many others employment situations are possible. One recent posting was for a professional who could work within industry settings to reduce injury.
The following are among the many places New York occupational therapists find work:
• Mount Sinai Health System
• Visiting Nurse Service of New York
• Crystal Run Healthcare (Middletown)
• South Nassau Communities Hospital (Oceanside)
• Burke Rehabilitation Hospital (White Plains)
• Center for Infant and Toddler Development (Nassau)
• Comprehensive Healthcare at Williamsville
• All in 1 SPOT with TheraTalk
• Sunnyview Rehabilitation Hospital
• Sensory Solutions of Long Island
• Emerge Nursing and Rehabilitation Center at Glen Cove
• The Perfect Playground (Staten Island)
• Center for Disability Services (Queensbury)
New York Occupational Therapist Salary and Career Outlook
The average salary for a New York occupational therapist was $88,370 in 2018, the median a slightly lower $85,530.The 10th percentile salary was $55,990; the 90th percentile salary, $128,160.
New York State has the highest employment levels in the nation. Employment levels reflect population, of course, but also a slightly higher than average job concentration. One New York metropolitan area makes the BLS top 10 list for OT job concentration: Utica-Rome, coming in at #10.
The New York OT profession has been projected to experience 26.9% occupational growth over the 2016 to 2026 decade. This is above even the national average.
Occupational Therapy Programs in NY
Columbia University boasts one of the nation's oldest programs and one of its best. U.S. News and World Report has it ranked at #11. The program credits the healthcare center that it's a part of for helping provide the opportunities that give it its high ranking. One will find high-caliber research as well as clinical services. Occupational therapy is offered through the Department of Rehabilitation and Regenerative Medicine. The basic program culminates in a Master of Science. The school also provides students with several opportunities to enhance their education. Some students opt for dual degrees in occupational therapy and public health. The Department of Rehabilitation and Regenerative Medicine has both EdD and OTD post-professional options.
New York University also has a very highly ranked accredited pre-professional program. It's currently one spot below at #12. A prospective occupational therapist can opt for an MS or a two-tier MS/OTD program. A student who continues on for the doctorate will ultimately have specialized knowledge in an area such as gerontology, pediatrics, physical rehabilitation, or mental health. He or she can pursue examination and licensure after completing the master's component. New York University also offers a post-professional doctoral degree.
The University at Buffalo offers a combined BS/MS program. Students can earn both degrees in five years.
Stonybrook University, Ithaca College, and SUNY Downstate Medical Center are among the state's other well-respected occupational therapy programs.
Student and Professional Resources
Information is available from the New York State Office of the Professions (http://www.op.nysed.gov/prof/ot/).The Board can be reached at 518-474-3817 ext. 100 or by email at 'otbd at nysed.gov'.
The New York State Occupational Therapy Association is an additional professional resource (https://www.nysota.org).