Occupational Therapy License Requirements in New Mexico
New Mexico occupational therapists help residents of all ages carry out daily activities and participate in life roles, despite the conditions they struggle with. Patients receive help for very varied conditions, including developmental disabilities, neurologic dysfunction, chronic pain, and effects of traumatic injury or repetitive stress. Some people receive services after they have become too debilitated to live safely at home. Others receive services in infancy to help maximize their potential for independence and participation in life roles.
New Mexico Occupational Therapist Roles
The New Mexico scope of practice is broad. OTs evaluate and assess many things, including the clients' own physical structures and neuromuscular, sensory, and cognitive experiences, their experience of pain, and the contexts in which tasks take place. OT treatment plans may include a wide range of interventions. Occupational therapists may guide clients in therapeutic activities, provide education about how to carry out tasks, modify environments, and help individuals use assistive technology and orthotic devices – they can even create them. OT work may be hands-on; practitioners may utilize techniques like manual therapy and physical agent modalities. They may provide specialized services like community mobility and driver rehabilitation or assistance with swallowing. Some have macro roles.
Occupational therapists work with occupational therapists; the latter often carry out much of the treatment plan. OTAs most often have degrees at the associate's level while OTs now enter the field with degrees at the master's level.
The New Mexico Occupational Therapy Association has provided interviews that demonstrate occupational therapy in action (https://www.nmota.org). One interview was with a young woman who had been injured in a boating accident; she was temporarily unable to care for herself and had to relearn basic functions. Another was with the mother of a child with autism who had had both clinical and school-based services. OT helped her develop, among other things, her physical coordination and her sense of where her body was in space. One focus of school-based OT was using tools and tricks to calm her neurological system.
<!- mfunc feat_school ->
Featured Programs:
Sponsored School(s)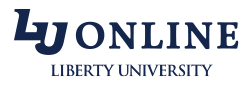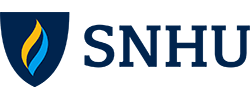 <!- /mfunc feat_school ->
Some OT services are funded through programs like Medicare and Medicaid. New Mexico's Medicaid School-Based Services (MSBS) program is designed to provide comprehensive services that get children off to a good start.
The New Mexico FIT program is New Mexico's Idea Part C early intervention program.
Becoming an Occupational Therapist in New Mexico
New Mexico occupational therapists earn their licenses through education and examination as well as evidence of good character.
New Mexico has one accredited occupational therapist program. The American Occupational Therapy Association has provided a directory of accredited programs around the country.
New Mexico requires both a national board examination and state jurisprudence examination; the latter covers state laws and rules. The OT board examination is under the banner of the National Board for Certification in Occupational Therapy. The New Mexico licensing authority will look for evidence of either initial NBCOT or current NBCOT certification.
Occupational therapists work in educational settings as well as healthcare ones. Some occupational therapy professionals will need licensure as instructional support providers.
New Mexico Occupational Therapist Employers
The following is a sampling of New Mexico work settings and typical duties:
The University of New Mexico Health System provides occupational therapy to help people regain skills needed for daily living tasks like getting dressed and cooking meals. UNM occupational therapists provide several specialty services, including hand therapy and rehabilitation for upper body amputations. Neurologic dysfunction rehabilitation is available to patients who have conditions like Parkinson's, ALS, and multiple sclerosis and to those who are recovering from stroke or traumatic brain injury.
Angels Above Home Care is among the state's home health providers. OT services include home and worksite evaluations as well as support regaining daily living skills like putting on clothing and preparing food.
LifeROOTS provides services for individuals with developmental disability at different stages of life. The organization has an early intervention program. OTs in early intervention help children with fine motor skills, visual processing and oral motor skills. Children may have various diagnosed conditions including Down Syndrome and autism. A LifeRoots blog post tells of a child who displayed effects of a pre-birth stroke.
Public schools represent another option. Rio Rancho Schools states that the OT role includes evaluating students who have been referred and assessing their functioning in areas like postural reflexes and perceptual motor skills. OTs develop plans to support student's physical and psychosocial needs and work with classroom teachers in implementing them. An OT may conclude that a particular student would benefit from adaptive equipment.
New Mexico Occupational Therapist Salary and Career Outlook
New Mexico OTs earned an average salary of $81,660 in 2018. The median was a slightly lower $79,590; those at the 10th percentile earned just $53,640 while those at the 90th percentile earned $117,820.
The New Mexico OT occupation has been projected to grow by 17.8% over the course of the 2016 to 2026 decade.
Occupational Therapist Schools in New Mexico
The University of New Mexico offers a Master of Science in Occupational Therapy (MSOT) degree. The school provides students with many options for fieldwork and practical experience. International opportunities include a service learning opportunity in Nicaragua and a Level II fieldwork opportunity in Guatemala. Local outreach includes a weekly snack and chat at the Albuquerque Opportunity Center, a shelter for men who are homeless. The University of New Mexico occupational therapist program boasts a 98-99% graduation rate over the 2013 to 2018 reporting period. The University of New Mexico also has an Interdisciplinary Leadership Education in Neurodevelopmental and Related Disabilities training program.
Student and Professional Resources
Licensing information is available from the New Mexico Regulation and Licensing Department (http://www.rld.state.nm.us/boards/occupational_therapy.aspx). The Board can be reached at (505)476-4940 or 'Occupationaltherapy at state.nm.us'.
The New Mexico Department of Health can provide licensing information (https://nmhealth.org/about/ddsd/pgsv/clinical/therapy/ot).
The New Mexico Occupational Therapy Association is the state professional association.