Occupational Therapist License in New Jersey
Occupational therapists, or OTs, help New Jersey residents function in their "daily occupational performance". In the case of OT, occupational performance does not refer specifically to employment but to a variety of life roles and functions, including activities of daily living. Occupational therapy can mean a patient will have a better chance of employment. It can also mean simply that the person will live more independently: a lifelong goal for people with more significant levels of disability, a late life goal to many others.
OTs are qualified to assess many aspects of functioning, including perceptual, motor, cognitive, and interpersonal. They are experts at using task-oriented activities to increase functioning. They also adapt environments for individuals with disabilities and help the individuals utilize adaptive equipment and orthotic or prosthetic devices. Some New Jersey occupational therapists use treatments such as physical agent modalities or manual therapy.
Individuals served may be any age. They may have impaired functioning or be at risk of impairment as they develop or age. Under state definitions, occupational therapy can include services for any of many conditions that impede or threaten functioning, including ones that have an environmental component.
Occupational Therapist Duties by Practice Area
Actual duties will depend on practice area and populations served. The New Jersey Occupational Therapy Association has provided a description of two very broad practice areas: children and youth and rehabilitation and disability.
<!- mfunc feat_school ->
Featured Programs:
Sponsored School(s)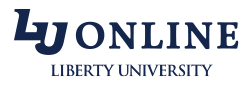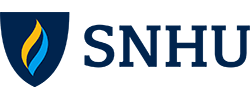 <!- /mfunc feat_school ->
Services for children may be school-based or clinic-based. Sometimes a single entity provides both types of services. One will often hear phrases like "fully benefit" to characterize school-based services. Children with disabilities are guaranteed a free and appropriate public education; some are determined to need occupational therapy to fully benefit from their education.
Jump Ahead Pediatrics Physical and Occupational Therapy treats children with physical disabilities and developmental delay and those who are showing developmental issues like hypersensitivity to sound or motion, poor eye contact, and lack of purposeful play. Jump Ahead, like many pediatric centers, has spaces that are colorful and conducive to play-based therapeutic activity. Balls are a mainstay of OT — as are swings and protective mats.
Holsman Physical Therapy and Rehabilitation provides OT treatment for varied adult populations. Individuals with Parkinson's, for example, may receive treatment that includes repetitive physical action tasks and multimodal activities like Tango dancing; they may utilize various types of clues to enhance task performance. Constraint-induced movement therapy, repetitive task practice, cognitive rehabilitation, and home-based leisure programs help people with the many effects of stroke: physical, cognitive, and emotional.
Hunterdon Healthcare counts hand therapy among its specialized OT services. Hunterdon OTs provide splinting, ultrasound and electric modalities, and Functional Cognitive Rehabilitation, among other services.
Becoming an Occupational Therapist in New Jersey
A prospective New Jersey occupational therapist will need to graduate from a program that is accredited by a recognized entity. The Accreditation Council for Occupational Therapy Education is the generally accepted accreditor around the United States. New Jersey state code also references the World Federation of Occupational Therapists.
State code mandates that occupational therapists have master's degrees. Individuals with master's degrees in other fields can be licensed if they have met programmatic requirements of an approved organization.
ACOTE-accredited programs are graduate level. Programs are competitive. New Jersey has three programs; each has a minimum GPA of 3.0 or 3.2. Admission committees look at multiple criteria and may require interview. As of 2019, all accredited New Jersey programs are master's level. However, one school is developing an entry-level doctoral program.
New Jersey requires at least 24 weeks of internship. Again, this standards can be met by meeting requirements of an ACOTE-accredited program.
The prospective licensee will need to pass the National Board for Certification in Occupational Therapy (NBCOT) examination.
New Jersey OTs need school certification for some positions.
Occupational Therapist Employers in NJ
New Jersey code states that occupational therapy services may be delivered by educational and social systems as well as medical and health systems.
The most common work settings are hospitals, nursing facilities, schools, and practitioner offices or clinics. Home health settings are also common; one can find multiple home health organizations advertising in New Jersey in mid-2019.
Clinic and office settings are varied. Kessler Rehabilitation Center is a major provider of adult services, boasting a number of locations around the New Jersey.
The following are among New Jersey's many employing organizations:
• Visiting Nurse Association of Northern New Jersey
• Classic Rehabilitation
• Springboard Therapy
• Children's Specialized Hospital
• St. Lawrence Rehabilitation Center
• St. Luke's University Health Network
New Jersey Occupational Therapist Salary and Career Outlook
New Jersey occupational therapists earned a median $95,090 in 2018. The range was wide, with those at the 90th percentile earning nearly twice what those at the 10th percentile did ($128,420 vs $67,980).
New Jersey employs a more than average number of OTs. The state has a location quotient of 1.52 (as opposed to 1.00 for the nation as a whole). This puts it at #4 in the nation; all 'top five' states are in the Northeast.
The New Jersey occupational therapist profession has been projected to experience 19.3% occupational growth over the course of the 2016 to 2026 decade.Occupational Therapist Schools in New Jersey
Seton Hall University offers a Master of Science in Occupational Therapy (MSOT) degree. Undergraduates may pursue a combined five-year bachelor's/ master's program. Seton Hall boasts 225 clinical affiliations; this translates into lots of opportunities for fieldwork placement.
The Kean University MSOT program boasts a 100% NBCOT pass rate over several years. The school was granted ten-year accreditation at its last review. Kean students complete Level I internships in psychosocial practice, adult rehabilitation, and pediatric practice. The school states that Level II internships may take place in various traditional or emerging practice areas. Kean University is opening a new onsite clinic, the Kean Cares Clinic.
The Stockton University MSOT program boasts a 97.7% graduation rate. The school states that 98% of its graduates find employment within one month of beginning their job search.
Student and Professional Resources
Licensing information is available from the New Jersey Occupational Therapy Advisory Council (https://www.njconsumeraffairs.gov/ot/Pages/default.aspx).
The New Jersey Occupational Therapy Association provided many additional resources for students and professionals (https://www.njota.org).