Occupational Therapy License Requirements New Hampshire
New Hampshire's occupational therapists are experts in purposeful activity. They help people carry out purposeful activities — from basic self-care to complex tasks — despite limiting conditions. They may help people develop skills in, or compensate for weaknesses in, any of multiple systems. A Manchester occupational therapist school, ones of two in the state, notes that occupational therapy, unlike physical therapy, has roots in both physical therapy and mental health. Clients may have any of many conditions, including developmental disabilities, physical injuries, and neurologic conditions.
Becoming an Occupational Therapist in New Hampshire
Prospective OTs will need to complete programs accredited by the Accreditation Council for Occupational Therapy Education. Programs will include at least six months of fieldwork.
Licensure is dependent on passing the National Board for Certification in Occupational Therapy (NBCOT) examination. New Hampshire requires that applicants hold, or have held, national certification.
The prospective OT will apply to the New Hampshire Office of Licensed Allied Health Professionals. Licensed and certified occupational therapists can use the title OTR/L.
<!- mfunc feat_school ->
Featured Programs:
Sponsored School(s)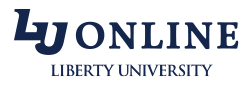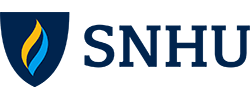 <!- /mfunc feat_school ->
Occupational Therapist Schools in New Hampshire
The University of New Hampshire gives students the option of entering the field with a master's degree or a doctoral degree. UNH offers a combined degree option students who select this option early in their undergraduate careers. The school touts the many fieldwork options; it has agreements with more than 600 sites around the country.
The Massachusetts College of Pharmacy and Health Sciences offers an occupational therapist at its Manchester campus. Students who want to do a combined BS/MS will begin at the Boston campus and transfer to the Manchester campus three years into their education. There are three combined BS/MS options: health science, health psychology, and public health pathways.
OT Tasks and Practice Areas
Occupational therapists develop or restore needed skills, adapt tasks and environments, and provide education and consultation. They may use thermal agents or even electric stimulation to help people carry out tasks. They often assist people in using adaptive technologies. One of the area's employers has provided information about new technology that utilizes electricity in service of function (www.northeastrehab.com / services bioness).
Some occupational therapists specialize in providing specialized treatments for conditions that impede arm and hand functions. Others specialize in work with children who have difficulties organizing and regulating sensory input. Therapies for children are often play-based.
Occupational therapists may tackle many different problems, depending on practice area. A local occupational therapist recently presented tips on traveling with people with dementia at a facility in Dover. Recent news stories have described OT intervention in helping people cope with after-effects of cancer, including neuropathy and swelling and with the progressive limitations of ALS.
Today's occupational therapists are educated at at least the master's level. Those who opt for doctoral education typically have more opportunity to pursue special interests at the pre-professional level.
Some individuals are practicing with degrees at the bachelor's level. They may continue to advance their practice through formal education, continuing education, and specialty certifications.
Physical Agent Modalities
Some occupational therapists will need to apply for certification to use physical agent modalities (PAM).
The Board notes that PAM certification is not required for thermal agents like hot or cold packs, fluidotherapy, or paraffin treatments.
Employment Options
The University of New Hampshire lists the following among the potential worksites: hospitals, nursing facilities, inpatient rehabilitation facilities, schools, early intervention programs, hand therapy clinics, primary care, mental health, and substance abuse settings. The list is not exhaustive. Late 2019 finds at least one therapy provider in the area advertising for services for assisted living.
One will find small therapist-owned pediatric practices like Swing for the Stars in Concord and OT Works 4 Kidz in Windham. The occupational therapists behind OT Works 4 Kidz were recently featured in the Boston Voyager (bostonvoyager.com/interview/meet laurie gulla amy stafford ot works 4 kidz llc Windham, NH).
Featured New Hampshire Employer
Northeast Rehabilitation Hospital provides services across the continuum. Inpatient services are provided for a wide variety of conditions, including stroke recovery and hip replacement surgery recovery with complications. Among the facilities is a new unit at Eliot Hospital in Manchester; it boasts an 'ADL kitchen' where patients can practice activities of daily living. Some Northeast Rehabilitation patients receive continued services through Northeast Rehab Home Care. Outpatient services are provided at several New Hampshire locations. The new Lowell George St. Neuro Clinic provides specialized support for people with conditions like stroke or brain injury. The Northeast Rehabilitation Hospital team includes many types of health professional, including physicians, physical therapists, occupational therapists, and speech therapists.
New Hampshire Occupational Therapist Salary and Career Outlook
New Hampshire occupational therapists earned a median $80,360 in 2018; this was figured based on an hourly figure of $38.39. Those at the 10th percentile earned $56,420. Those at the 90th percentile had six figure salaries: $102,610.
New Hampshire has the second highest occupational therapist job concentration in the United States. The New Hampshire OT occupation is expected to experience 19.4% occupational growth over the course of the 2016 to 2026 decade.
Student and Professional Resources
Licensing information is available from the New Hampshire Occupational Therapy Governing Board (www.oplc.nh.gov/allied health/occupational therapy). The Board can be reached at (603) 271-8389.
The New Hampshire Occupational Therapy Association is the state professional association (https://nhota.org/). The organization has special interest sections for the following practice areas: children and youth, mental health, and physical dysfunction.