Occupational Therapy License in Missouri
The Springfield News Leader tells the story of a man in his 70s who relearned the guitar after a stroke with the aid of his occupational therapist. This particular performer had never made it big as a musician, though he had come close a couple times and had enriched many people's lives with his music, most recently by playing gigs at a nursing home with his wife (https://www.news-leader.com/story/news/local/ozarks/2019/05/27/musician-bob-alder-plays-music-guitar-after-stroke-help-wife/2919173002)>.
His story is one of many. Occupational therapists are experts at helping people carry out life activities. Success stories are many and varied, from the developmentally delayed infant who improves in his or her ability to feed to the adult who is able to resume normal activities after a serious accident or major medical event. The University of Missouri lists the following among the conditions for which adults may need therapy: multiple sclerosis, brain or spinal cord injury, hypermobility syndromes, and arthritis. The following are among the conditions for which children receive services: developmental disabilities and delays, autism, and neurological disorders or impairments. Services may be designed to improve motor development or function, promote age-appropriate independence, and even develop children's play skills. OTs may design orthotics, train people in the use of adaptive technologies, and adapt environments for increased independence. OTs supervise the work of Occupational Therapy Assistants (OTAs).
Missouri can be an exciting place to practice — and also a very good one to pursue one's education! The state has more than the typical number of occupational therapist programs, including one that is (quite literally) top-ranked.
Becoming a Missouri Occupational Therapist
A prospective occupational therapist can begin the journey by seeking admission to a program that is accredited by the Accreditation Council for Occupational Therapy Education (ACOTE). Programs may award master's or doctoral degrees.
<!- mfunc feat_school ->
Featured Programs:
Sponsored School(s)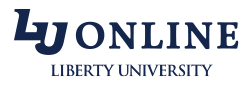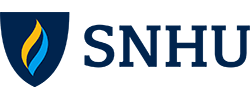 <!- /mfunc feat_school ->
The individual will need to pass a board examination; the exam is under the banner of the National Board for Certification in Occupational Therapy. Those who have been approved for examination may practice under a limited permit while they wait to take the examination and have results made available to the Board. Missouri allows up to two examination attempts under temporary credentialing.
International education can be accepted for licensure if the applicant achieves certification through a recognized certifying entity.
Recent Statewide Developments
Multiple news sources have reported on new legislature that will help Missouri children with disabilities have access to therapy. In 2020, there will be a lifting of prior caps on the number of occupational therapy and speech therapy visits a child can have in a year. Missouri's new legislation puts it in a small group of states that ensures disability coverage at this level. One article concluded with an argument made by the bill's proponents: that the therapy would foster greater independence and thus lead to reduced need for services in other settings (http://www.maryvilleforum.com/opinion/capitol-report-helping-children-with-developmental-disabilities/article_4899e8f2-b943-11e9-82b7-9b88c0d002f8.html).
OT Work Settings
OTs are employed in a wide variety of healthcare settings. They are also employed in schools
Hospitals are among the more common healthcare settings. Some occupational therapists work in specialized rehabilitation settings. Barnes-Jewish Hospital Department of Rehabilitation offers inpatient services to individuals with the following conditions, among others: amputee, oncology, trauma, neurology and neurosurgery, and general debility. Rankin Jordan Pediatric Bridge Hospital in Maryland Heights is designed to effectively transition or bridge children with complex conditions from hospital to home. An article on Fox 2 Now describes the concussion clinic that will be coming to Ranken Jordan (https://fox2now.com/2019/07/08/new-concussion-clinic-at-ranken-jordan-pediatric-bridge-hospital).
Nursing homes constitute another major employer. McKnight Place, a Saint Louis facility, notes that their OTs have a role in teaching fall prevention as well as helping residents carry out Activities of Daily Living (ADLs). A growing number of organizations are in the business of supplying therapy to nursing homes and other facilities. Among them are Choice Rehabilitation and Haven Healthcare; the latter is based in Ozark.
Many OTs work in clinic or office settings. Some establish them. Among them are OT-founded Leaps and Bounds Pediatric Therapy in St. Louis.
The following are among the many other organizations that provide OT services:
• SLELS Saint Luke's East Hospital
• Linda Hickey & Associates, Inc.
• Sensory Solutions
• TheraCare Outpatient Services
Missouri Occupational Therapist Salary and Career Outlook
Missouri occupational therapists earned a median $76,560 in 2018. OTs at the 10th percentile earned salaries of $46,530 while those at the 90th percentile earned $100,960.
The Missouri OT occupation has been projected to grow by 19.8% during the 2016 to 2026 decade.
Job concentration is highest in the Kansas City and Springfield metropolitan areas. It is also slightly above the national average in the St. Louis area — taking into account population, it is no surprise that this area employs a lot of OTs.
Occupational Therapist Programs in Missouri
Washington University in St. Louis is a premier program, tied for #1 in the nation. The school offers students multiple program options including a pre-professional Master of Science in Occupational Therapy (MSOT) or Clinical Doctorate in Occupational Therapy (OTD). Students can even pursue a joint MSOT and Master of Public Health.
St. Louis University, ranked #25, offers its accredited pre-professional program is at the master's level. The school also offers a post-professional doctoral option. Undergraduates can pursue degrees in occupational science; this option allows them to make a "seamless" transition to OT study. Master's students have the option of pursuing individual projects under faculty mentorship.
The University of Missouri is in the process of transitioning from the entry-level Master's of Occupational Therapy (MOT) to the OTD. The UM operates the TigerOT Clinics as part of its community outreach.
Student and Professional Resources
Licensing information and forms are available from the Missouri Board of Occupational Therapy (https://pr.mo.gov/octherapy.asp). The Board can be reached by telephone at 573-751-0877 or by email at 'ot at pr.mo.gov'.
The Missouri Occupational Therapy Association is a professional association for practitioners and students (https://www.motamo.net/content.aspx?page_id=22&club_id=662320&module_id=303121).