Occupational Therapy License in Mississippi
Mississippi occupational therapists assess and treat individuals who have conditions that affect their ability to independently carry out life activities. Their roles are diverse. The following are among the tasks they take on:
• Help people develop, sustain or restore needed skills
• Provide client and patient education
• Adapt tasks and environments
• Help people learn to use prosthetic devices
• Adapt (or even create) assistive technology and orthotic devices
OT services may encompass the physical, cognitive, sensorimotor, and psychosocial dimensions of tasks or "occupations". They may include disability prevention and wellness promotion.
OTs work with all ages. Some treat infants and young children who have developmental delays. Some assist elderly adults who are trying to maintain the highest level of independence possible , even in the face of multiple conditions, cognitive and physical.
<!- mfunc feat_school ->
Featured Programs:
Sponsored School(s)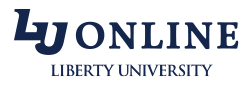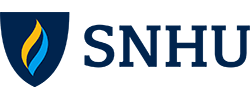 <!- /mfunc feat_school ->
In the modern era, it takes a graduate degree to become an occupational therapist. Professionals with degrees at different levels carry out parts of the OT treatment plan. Occupational therapists count among their many duties supervision of occupational therapy assistants.
Becoming an Occupational Therapist in Mississippi
A prospective occupational therapist can begin the journey by enrolling in a program accredited by the Accreditation Council for Occupational Therapy Education. ACOTE is under the banner of the American Occupational Therapy Association. The AOTA website includes a directory of programs around the country.
The graduate will need to take a licensing examination. Mississippi utilizes the National Board for Certification in Occupational Therapy certifying examination. A candidate who meets prerequisite requirements and passes the examination is granted certification and is well on the way to licensure in his or her chosen state(s). Licensure requires additional steps. A prospective Mississippi licensee will need to apply to the Professional Licensure Division of the Mississippi Department of Health. Some individuals apply before certification so that they can begin practice under a temporary permit. Individuals who are not fully licensed practice under supervision.
Top Mississippi Occupational Therapy Employers
Occupational therapists work in many settings. Hospitals, private clinics, schools, and nursing homes and extended care facilities are among the most common work sites. The following are among the diverse settings where Mississippi OTs find work:
Kids Therapy Spot, operating in Starkville and Columbus, treats children from early infancy up to approximately age 16. Pediatric patients may have various conditions including developmental delay, feeding disorders, and diagnosed syndromes. The website lists individual OT's areas of interest and expertise; among them are complex neurological disorders and recovery after cancer. Services may be provided under varying programs; children from birth to age three may receive services through early intervention. Treatment is play-based. Like many pediatric outpatient centers, Kids Therapy Spot provides physical therapy, occupational therapy, and speech therapy.
Jackson Hand and Upper Extremity Clinic is a small practice with occupational therapists and physical therapists onboard. Tendonitis, arthritis, and carpal tunnel syndrome are among the conditions treated. Some practitioners are certified as hand therapists. Experienced professionals from either discipline may pursue this national third party credential.
Methodist Senior Services/ Senior TX provides therapy services at four residential/ nursing care facilities. Services help people regain the skills they need for independent living after hospitalizations and major medical events. Outpatient services are also provided at three locations. The Traceway Retirement Community in Tupelo was the first site for the Green House nursing home movement.
Diversicare, considered a post-acute provider, operates in Mississippi and nine other states. The organization offers a continuum of rehabilitation services. In some locations, patients have the opportunity to see the same therapist for outpatient care that they saw in residence.
The University of Mississippi Medical Center provides inpatient and outpatient rehabilitation services at multiple facilities. Children's Rehabilitation Services is under the UMMC banner. Occupational therapists work with professionals such as neuropsychologists, social workers and speech therapists to provide acute rehabilitation services.
Some Mississippi facilities work with specialized staffing companies like PediaStaff.
Mississippi Occupational Therapist Salary and Career Outlook
Mississippi occupational therapists earned a mean salary of $81,590 in 2018. Those at the 10th percentile (sometimes thought of as entry level) earned $53,470. Those at the 90th percentile, meanwhile, earned $110,730.
The Bureau of Labor Statistics identified Hattiesburg as the 4th highest paying metropolitan area in the nation with an average of $104,250. Even within this metropolitan area, there was a wide range, however, with a 10th percentile salary of $66,190 and a 90th percentile salary of $126,190 — fully $60,000 more.
Mississippi has a location quotient of 1.00, as does the nation as a whole. This indicates average job concentration. The Jackson metropolitan area is above while most of the state is below.
The Mississippi occupational therapy profession has been projected to experience 15.5% occupational growth over the course of the 2016 to 2026 decade.
Occupational Therapy Programs in Mississippi
The University of Mississippi Medical Center has transitioned its program from the master's to the doctoral level. The fully ACOTE-accredited master's program is being phased out. The doctoral program has candidacy status.
State and Professional Resources
Licensing information is available from the Mississippi Department of Health (https://msdh.ms.gov/msdhsite/_static/30,0,82.html).
The Mississippi Occupational Therapy Association is the state professional association (https://www.mississippiota.org).