Occupational Therapist License in Minnesota
The Minnesota Occupational Therapy Association has the slogan 'Function First' prominently displayed on its website. Occupational therapy is indeed about function above all else – functioning in life roles despite illness, disability, or other limiting conditions. Minnesota state code lists a number of areas where an OT may develop or enhance skills: daily living, swallowing, play or leisure, work readiness, or work. Occupational therapists have broad training. They are concerned with cognitive, emotional, and psychosocial systems are well as neuromuscular and sensory integrative ones. They may adapt living environments and help people use adaptive or assistive technology. Assessment is a big part of the job.
Occupational therapy has wide application, and awareness is growing. In recent years, there has been interest in the role of overstimulation — which may stem from faulty sensory processing — in creating limiting behavioral responses in autism and other disorders. There are a number of clinics that help people regulate their responses to environmental stimuli.
Today's occupational therapists enter with graduate degrees. Many schools are transitioning studies to the doctoral level. OTs supervise occupational therapy assistants as they carry out parts of the treatment plan.
Becoming a Minnesota Occupational Therapist
In order to become an occupational therapist, one will need to complete an accredited program and pass a certification program administered by the National Board for Certification in Occupational Therapy. The Accreditation Council for Occupational Therapy Education of the American Occupational Therapy Association is the national accrediting body. Programs include extensive fieldwork opportunities. They may culminate in either a master's degree or doctoral degree.
<!- mfunc feat_school ->
Featured Programs:
Sponsored School(s)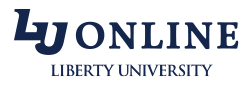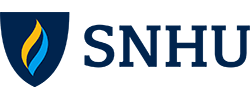 <!- /mfunc feat_school ->
The general licensing method in Minnesota requires an OT applicant to have passed the certification examination within two years. The licensing agency can also license occupational therapists on the basis of either current NBCOT certification or current OT credentials held in other jurisdictions.
Applicants must verify any healthcare licenses they have held. The state has a fingerprint-based background check process.
A Well-Known Minnesota Employer
Fraser is a well-known Minnesota enterprise. Fraser offers clinical services at six Minnesota locations. Services vary from site to site, but each serves people with autism. Therapies provided by Fraser may be covered by third parties through the developmental disabilities waver or other state programs. The organization got a mention in the news as a result of its involvement with the Vikings sensory room: a soothing sensory retreat designed for people who have conditions like autism, Down Syndrome, and dementia and those whose neurological processes have been affected by trauma. An occupational therapist who serves as inclusion lead, stated that a break to the sensory room may enable some people to return to the game instead of leaving – and that just knowing it's there can be important.
Work Settings and Top Employers
The College of St. Scholastica notes OTs may be employed in nontraditional service models as well as in hospitals, clinics, schools, and nursing homes.The following are among the many facilities that utilizes OTs:
• Senior Home Health Care
• Fit for Work
• NovaCare Rehabilitation
• St. Mary's-Essentia Health
• Sanford Health
• Robland Home Healthcare Corporation
• Mayo Clinic
• St. Cloud Area School District
A single hospital or medical systems may utilize occupational therapists in diverse practice areas. Their OTs may provide home health services and extended care as well as inpatient and outpatient services. Occupational therapists may work on interdisciplinary teams to serve people with specific conditions. The Mayo Clinic, for example, recently advertised for an occupational therapist for spinal cord injury.
Many occupational therapists ads are placed by large organizations. These organizations have varying relationships with the facilities.
Minnesota Occupational Therapist Salary and Career Outlook
Minnesota occupational therapists earned a mean salary of $79, 040 in 2018. Those at the 10th percentile made $54,630 while those at the 90th percentile made $97,010.
The Minnesota OT profession has been projected to grow by 10.8% across the 2016 to 2026 decade.
One will find a relatively high location quotient in the Mankato-North Mankato and St. Cloud metropolitan areas. This is also the case in the Northwestern nonmetropolitan area and the metropolitan areas that border Fargo, North Dakota and La Crosse, Wisconsin. The Minneapolis-St. Paul-Bloomington area is a bit above the national norm.
Occupational Therapy Programs in Minnesota
St. Catherine University offers entry-level master's and doctoral programs. The master's program is fully ACOTE-accredited; the newer doctoral program has candidacy status. St. Kate's program boasts a 70-year history. It is ranked #22 in the nation — which the school notes, puts it on the level of major research universities.
The University of Minnesota offers occupational therapy at its Twin Cities and Rochester campuses. These programs are transitioning to the doctoral level. The University of Minnesota is a Tier I research university. It offers a hybrid program with some coursework online. Students come to campus for sessions that are two to three days in length. The doctoral program is 116 credits but can be completed in three years.
The College of St. Scholastica offers an MS in Occupational Therapy. Outreach is provided through the Community Clinic at Health Science Center at BlueStone; it boasts an Activities for Daily Living (ADL) Suite and a sensory-motor behavior laboratory. The College of St. Scholastica introduced a new curriculum in 2018; the school stated that students would have opportunities to participate in original research
Student and Professional Resources
Information about licensure is available from the Minnesota Board of Occupational Therapy (https://mn.gov/boards/occupational-therapyhttps://mn.gov/boards/occupational-therapy).
The Minnesota Occupational Therapy Association is a membership organization with resources for practitioners and students alike.