Occupational Therapy License in Michigan: Becoming an Occupational Therapist
Occupational therapists help people carry out the activities they need to survive and thrive, despite any impairing conditions they may have. Michigan has a long history of occupational therapy and of educating its occupational therapists well, with multiple programs tracing their histories back more than 70 years.
OTs are concerned with the various systems that impair functioning, including neuromuscular, sensory processing, psychosocial, and cognitive. The word "occupation" is used broadly and can mean many purposeful activities, from performing basic hygiene to taking on complex social roles. Children's Therapy Corner, a pediatric therapy provider refers to childhood "jobs" of play, interaction, and self-care (e.g. feeding and dressing).
OTs work with individuals who have been born with impairing conditions and those who acquire them later. Some patients receive services starting at birth; others won't require them until they are quite elderly. The range of conditions — and presenting symptoms — is wide indeed, encompassing genetic disorders, neurodegenerative disorders, spinal cord injuries, amputations, repetitive stress injuries, strokes, muscle tone and coordination issues, and even ADHD. Children sometimes receive services for processing issues which make it difficult to tolerate sensory stimuli and thus difficult to socialize, bathe, eat a range of foods, enjoy physical activity or touch, or function at school.
Professionals are also finding new and better ways to help older adults maintain independence. Eastern Michigan University cites fall prevention and driver rehabilitation among the emerging areas of practice.
<!- mfunc feat_school ->
Featured Programs:
Sponsored School(s)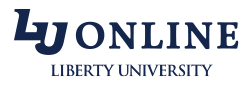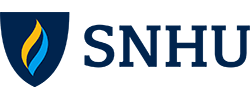 <!- /mfunc feat_school ->
Michigan Employers
Occupational therapists practice in hospitals, nursing facilities, rehabilitation centers, healthcare offices, schools, home health organizations, and other innovative settings around the community.
The following are among the many Michigan settings where one can find OTs at work.
• Mary Free Bed Rehabilitation Hospital
• Children's Therapy Corner
• The Care Team Home Health and Hospice
• Monroe Skilled Nursing and Rehabilitation
• PACE-Southeast Michigan
• IvyRehab Physical Therapy
• DMC Rehabilitation Institute of Michigan
A Current Area of High Need
Some occupational therapists work with individuals whose functional skills are compromised by mental illness. There's high need for occupational therapists who can provide these services in rural Southwest Michigan — enough so that the state has a program in place to offer financial incentives to those who are willing to serve there (https://wwmt.com/news/forward-focus/healthcare_shortage_areas_revealed). The Interprofessional Peer Education and Evidence for Recovery (I-Peer) program involves professors from Western Michigan University's occupational therapy department and its school of social work.
Becoming an Occupational Therapist in Michigan
Licensure is based on education and examination and on evidence of good character. Michigan also expects English proficiency. Michigan candidates take a national certification examination and a state jurisprudence examination.
The Michigan Board defers to two national standard setters, the Accreditation Council for Occupational Therapy Education and the National Board for Certification in Occupational Therapy, in setting foundational standards. Prospective Michigan OTs must complete programs that are ACOTE-accredited or judged equivalent by the NCBOT. The NCBOT equivalency process is intended for individuals who have been educated outside the United States. Prospective OTs must take the NBCOT examination.
ACOTE-accredited programs may award master's or doctoral degrees. Most Michigan programs award master's degrees. A student who opts for either program can expect considerable pre-professional practice opportunity, including 24 weeks of Level II internship. There are, however, differences between the tracks. An article in NOW discusses the state's first doctoral program, at the University of Michigan-Flint, and its role in the occupational therapy profession (https://news.umflint.edu/2018/05/15/an-interview-with-the-director-of-um-flints-new-occupational-therapy-program). A goal is to prepare occupational therapists to work beyond the generalist level. The UM-Flint program includes a capstone project. The capstone project is an ACOTE requirement for doctoral programs, though it may take different forms at different schools.
Individuals educated abroad in a language other than English will need to demonstrate English proficiency.
Some occupational therapists pursue certification in hand therapy. This is a third party credential.
Michigan Occupational Therapist Salary and Career Outlook
Michigan occupational therapists earned an average salary of $77,940 in 2018. The range was wide, with full-time professionals at the 10th percentile earning $53,420 and those at the 90th percentile earning $106,530 — almost twice as much.
Location quotient is based on job concentration. Michigan has a location quotient of 1.21, placing it somewhat above the average, which is set at 1.00. Location quotients within the state range as high as 1.89 (Midland) and as low as .67 (portions of the Lower Peninsula).
The Michigan OT profession has been projected to see 23% occupational growth across the 2016 to 2026 decade.
Occupational Therapy Programs in Michigan
Western Michigan University offers a master's entry programs at its Kalamazoo and Grand Rapids locations. The Kalamazoo campus also offers a combined bachelor's/ master's program. A student who enters as a freshman can have two degrees in five years. The main campus in Kalamazoo is ranked #32 by US News and World Report. WMU faculty members have diverse research interests from pediatric food selectivity to use of environmental modifications to facilitate participation and safety among elders.
Eastern Michigan University, ranked #52 also, offers a "3 + 2" program and a traditional master's. Undergraduate students must complete at least 90 units of coursework before they can be admitted to the combined track.
Wayne State is yet another well-respected school that offers the option of early entry and accelerated study. OT students complete three Level I internships and two Level II internships. Level I internships provide exposure to three settings: psychosocial, physical disability, and pediatrics.
Student and Professional Resources
Licensing information is available from the Michigan Department of Licensing and Regulatory Affairs (https://www.michigan.gov/lara/0,4601,7-154-89334_72600_72603_27529_27545—,00.html).
The Michigan Occupational Therapy Association is the state professional association (https://mi-ota.com).