Occupational Therapy License in Maryland: Becoming an Occupational Therapist
The Maryland occupational therapy profession has a long history. The first OT courses were established in 1911. The OT Department at John Hopkins followed just a couple years later. The profession has come a long way in the years since, with new technologies and therapies for the patient – and an ever increasing body of knowledge for the practitioner. Occupational therapists now enter the field with graduate degrees. Many pursue doctoral degrees, though the master's remains a viable entry point.
Occupational therapists treat individuals whose ability to participate in life activities is restricted by disease, impairment, or limitation; they may also treat those who will benefit from preventative measures. The definition encompasses many people across age groups, including infants who experience delayed development and children who have intellectual disabilities or coordination issues or are over- or under-responsive to sensory stimuli. It encompasses people who sustain injuries, develop neurological conditions, or experience cognitive problems after cancer treatment. It also encompasses those who risk losing independence due to advanced age.
Purposeful activity is a hallmark of occupational therapy; it both an end goal and a means to the goal. Occupational therapists create treatment plans that may include therapeutic activities and exercises and modified tasks. They are adept at helping people find adaptive equipment that works for them and alter their living environments so they can be safe and independent
Some occupational therapists use physical agent modalities in their quest to increase functional capabilities. The basics — things like paraffin and icing — come with the territory. In Maryland, electrical modalities require a small amount of additional training.
<!- mfunc feat_school ->
Featured Programs:
Sponsored School(s)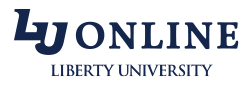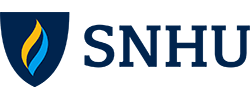 <!- /mfunc feat_school ->
The nuances of scope of practice are determined at the state level. The Maryland Board has provided position statements about practice issues, for example, therapy for swallowing issues. The Board informs interested individuals in 2019 that a statement on dry needling is forthcoming.
Occupational therapists supervise occupational therapy assistants who practice 'limited occupational therapy".
Becoming an Occupational Therapist in Maryland
Prospective occupational therapists complete accredited programs. The American Occupational Therapy Association has provided a directory of ACOTE-accredited programs around the country.
Full licensure is dependent on passing the National Board for Certification in Occupational Therapy (NBCOT) certification examination.
Maryland requires fingerprint-based background checks.
An occupational therapist whose NBCOT certification has expired will need to submit evidence of continuing competency contact hours.
Occupational Therapy Employers
The big five employment settings nationwide are hospitals, health practitioner offices, nursing homes, schools, and home health.
A single organization may provide services in multiple settings. As a large, cutting edge hospital system, Johns Hopkins utilizes occupational therapists in many capacities. They are a part of the outpatient team, inpatient rehabilitation team, comprehensive inpatient rehabilitation team, psychiatric occupational therapy team, and pediatric therapy team. Hospital-based occupational therapists work in multidisciplinary teams to provide services for patients with particular types of conditions. Stroke recovery is among the areas of focus for comprehensive inpatient rehabilitation.
Charles E. Smith Life Communities, based in Rockville, self-describes as one of the country's largest nonprofit eldercare organizations. It, too, has a more than 100 year history. The organization operates a very modern post-acute care center that boasts a lifestyle apartment where people can re-learn and practice the skills they'll need when they're back at home.
Many occupational therapy organizations focus on children's services. Invo Healthcare – Progressive Therapy is among the larger providers; it offers early intervention and special education services.
The options are wide. Occupational therapists may work be part of innovative service delivery models. Maryland's Health Care for the Homeless, for example, has OTs on its staff. One recently had per work profiled by her alma mater (http://www.bu.edu/sargent/academics/departments-programs/occupational-therapy/entryotd/alumni-careers). She helps people develop functional skills, from self-care and medication management to budgeting. The work may take place in a shelter or in a transitional living setting.
The following are among the organizations that sought Maryland OTs in 2019:
• Therapy Solutions for Children
• DMV Home Therapy
• LifeBridge Health
• UM Baltimore Washington Medical Center
• ManorCare Health Services
• Baltimore City Public Schools
Maryland Occupational Therapist Salary and Career Outlook
Maryland has a higher than average location quotient; this is based on job concentration.
The Baltimore-Columbia-Towson metropolitan area has lots of OTs; it boasts the 10th highest OT employment levels of any metropolitan area in the nation. It has a higher job concentration than any of the metropolitan areas on the top 10 list.
The Cumberland, MD-WV, meanwhile, has the highest location quotient of any metropolitan area in the nation. The relatively small size of this metropolitan area, though, means far fewer OTs employed here.
Maryland occupational therapists earned a median $90,790 in 2019. Most full-time salaries were between $59,990 and $122,890, though 10% fell on either end of this range.
The Maryland OT occupation has been projected to grow by 20.6% across the 2016 to 2026 decade.
Occupational Therapist Programs in Maryland
Maryland has one accredited in-state school.
Towson University is nationally ranked. The school touts its diverse fieldwork options which include opportunities at "renowned medical institutions". It offers outreach through the Occupational Therapy Center at Towson's Institute for Well-Being. Students who are just beginning their academic careers have the option of doing a combined bachelor's/ master's program. The Towson University OT program has a NBCOT pass rate of nearly 100%.
Student and Professional Resources
Licensing information is available from the Maryland Board of Occupational Therapy Practice (https://health.maryland.gov/botp/Pages/home.aspx).
The Maryland Occupational Therapy Association is the state professional association. Full-time students can join for the reduced rate of $25 a year. A personal will find many resources, including interviews, on the centennial page (http://www.mota.memberlodge.org/Maryland-Centennial-History).