Occupational Therapy License Requirements in Maine
Maine's occupational therapy practitioners help people who are challenged in their abilities to carry out routine activities. Highly educated Occupational Therapists (OTs) bear responsibility for assessment and decision-making; they are assisted by Certified Occupational Therapy Assistants.
Occupational Therapist Roles
Under Maine state code, occupational therapists may treat impairment that stems from any of many causes. The Maine Occupational Therapy Association, a third party professional association, references the "occupations of life" and states that it is the job of the occupational therapist to ensure that people can participate meaningfully whatever their age, disease, ability level, or social circumstances. One will find OTs working with infants and toddlers who have developmental delays and with elderly people who are at risk of functional decline. They also support impaired and at-risk individuals at every age in between. OTs assess people's sensory-motor and cognitive skills and their ability to carry out a range of activities, including self-care. They develop and implement treatment plans. They are concerned with their patient's environments as well their personal abilities. They frequently suggest environment modifications so that people can be more independent and do more of the things they want to do.
Maine has the highest concentration of occupational therapists in the nation. Here and there, news articles capture Maine OTs in action. News Center Maine has provided a video and brief write-up of Rock Steady Boxing, a program utilized at five Maine centers; it aids people with Parkinson's with their reaction times and skills (https://www.newscentermaine.com/article/news/local/now/using-boxing-to-help-fight-parkinsons/97-614210515). The University of New England's own news reported on a relatively recent graduate who has created a camp for children with hemiplegic cerebral palsy (https://www.une.edu/news/2019/occupational-therapy-graduate-creates-new-therapy-camp).
Becoming a Maine Occupational Therapist
Prospective OTs must complete programs that are accredited by the Accreditation Council for Occupational Therapy Education (ACOTE). ACOTE accredits pre-service programs that award either master's or doctoral degrees. All accredited in-state programs are at the master's level. Master's programs include advanced fieldwork but are not required to include a capstone project. Programs are competitive. Maine has accelerated programs for students who make the decision early in their undergraduate careers. Whatever a student's undergraduate degree choice, he or she can expect some prerequisites.
<!- mfunc feat_school ->
Featured Programs:
Sponsored School(s)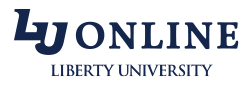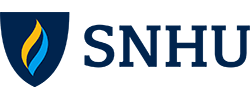 <!- /mfunc feat_school ->
Graduates will take the National Board for Certification in Occupational Therapy (NBCOT) exam and apply to the Maine Office of Professional and Occupational Regulation for licensure.
International applicants will not be expected to have graduated from ACOTE-accredited programs. However, they will need to demonstrate comparable education and fieldwork Eligibility determination will be made by NBCOT; the Maine Board will look for certification.
Occupational Therapy Employment
Occupational therapists are employed in diverse practice areas. Nursing facilities are major employers. Passport Rehabilitation has seven Maine locations, as well as locations in other Northeastern states. Some facilities are part of even larger networks.
Pediatric occupational therapists may provide services to young children with disabilities who qualify for therapy through Child Development Services of Maine; intervention is provided for children from birth up to age five. Occupational therapists also provide school-based services to older children through districts like Lewiston Public Schools. Older children may also receive services through outpatient treatment centers.
Some adults receive services through outpatient centers, others through agencies that serve the homebound.
Maine Occupational Therapist Salary and Career Outlook
Maine has a location quotient of 1.88, as compared to the norm of 1.00. Job concentration is high in all parts of the state, but highest in the Lewiston-Bangor metropolitan area; this area is ranked 6th out of all metropolitan areas in the nation. The Northeast nonmetropolitan area has the second highest OT concentration — not only second highest in the state, but second highest out of all areas in the country classified as nonmetropolitan.
Average salary, by contrast, is lower than the national average; the Bureau of Labor Statistics reported an average of $72,160 in 2018. The range was wide, with OTs at the 90th percentile earning nearly twice as much as those at the 10th percentile. The 10th percentile salary was $46,430; the 90th percentile salary, $98,880.
Average salaries are highest in the Northeast nonmetropolitan area, but there is greater variation in salary within a single area of the state than there is from one area to the next.
The Maine occupational therapy profession has been projected to see 10.9% growth between 2016 and 2026.
Occupational Therapy Schools in Maine
The University of New England in Portland offers a Master of Science in Occupational Therapy. The school provides opportunities for students to study under OTs who have distinguished themselves with their research. Faculty books cover the spectrum of ages; among them are Gerontology for the Health Care Professional and Occupational Therapy for Children. Students will complete one of their 12-week Level II internships in a rehabilitation unit, sub-acute rehabilitation setting, or hospital setting; they may explore various options in the second. The school touts the interdisciplinary opportunities it offers its healthcare students.
The University of Southern Maine in Lewiston offers community outreach through its student-led LAC Community Clinic. Another outreach program, one which introduced veterans to adaptive ski equipment, was recently reported in the Lewiston Sun Journal. Undergraduates have an accelerated option that allows them to begin occupational therapy coursework their senior year. They may select any of three science-related tracks, including behavioral sciences, as their undergraduate program.
Husson University in Bangor also has something to offer students who know what they want to do early in their academic careers: a combined bachelor's/ master's program; students earn a BS in Healthcare Studies en route to their MS. The accelerated track is not the only option, however; individuals with master's degrees can apply for admission.
Student and Professional Resources
Maine occupational therapists are under the jurisdiction of the Maine Board of Occupational Therapy Practice. Licensing information is available from the Office of Professional and Occupational Regulation (https://www.maine.gov/pfr/professionallicensing/professions/occupational/index.html).
The Maine Occupational Therapy Association serves as an additional professional resource (https://maineot.org). The organization has OT, OTA, and student membership categories.,/p.