Occupational Therapist License Requirements in Louisiana
Louisiana's occupational therapists are enriching lives. Case in point: A New Orleans occupational therapist will present information about motor development and feeding at the Foundation for Prader-Willi Research 2019 Symposium and Family Conference in New Orleans (https://praderwillinews.com/2019/08/22/fpwr-research-symposium-and-family-conference-october-new-orleans). While the conference itself may be a unique event, the subject matter is very typical of OTs. Occupational therapists are experts at helping people function and increase their level of independence. They are concerned with everything from basic Activities of Daily Living to the complex tasks required to be successful in academic, vocational, and social settings.
Occupational therapists may work with individuals of any age, including young children. Building Futures Occupational Therapy lists the following among the issues and conditions for which occupational therapy may prove beneficial: genetic conditions, prematurity, oral motor and feeding issues, neurological disorders, psychosocial disorders, visual motor delays, handwriting difficulties, dyspraxia, low muscle tone and diminished strength. Many conditions of course overlap. A child with a genetic condition is likely to have issues with muscle tone as well as delays in multiple areas; oral motor and feeding difficulties would not be uncommon.
Some children are identified very young. The Early Steps program is designed to help children from zero to three get off to the best start they can. Some people will need continued support. The Louisiana Office for Citizens with Developmental Disabilities (OCDD) oversees programs for one such population. Many people will need occupational therapy at some point in life as a result of an age-related or acquired condition. Examples include accidents, strokes, post-surgical complications, repetitive motion disorders, and Parkinson's.
Becoming a Louisiana Occupational Therapist
Licensure is granted to individuals with good moral character who meet national certification requirements and apply to the Louisiana State Board of Medicine. Academic and examination requirements are those of the National Board for Certification in Occupational Therapy. NBCOT sets as a prerequisite requirement graduation from a program accredited by the Accreditation Council for Occupational Therapy Education (ACOTE). There is a separate process for determining eligibility for international candidates. These individuals must hold entry-level graduate degrees or a combination of an undergraduate and post-professional graduate degree; coursework and experiences must be determined equivalent.
<!- mfunc feat_school ->
Featured Programs:
Sponsored School(s)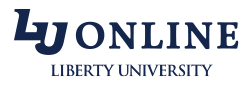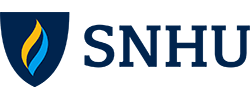 <!- /mfunc feat_school ->
Louisiana Occupational Therapist Work Settings
Among those seeking occupational therapists in Louisiana in 2019 are extended care and rehabilitation hospitals and facilities that provide services for individuals with intellectual and developmental delays.
The following is a look at some of the diverse settings where Louisiana occupational therapists may find employment:
Holy Angels Residential Facility provides services for adults and children with developmental disabilities. The following are among the tasks of the occupational therapy team: assessing clients to determine their need for adaptive equipment for Activities of Daily Living, evaluating mobility equipment, assisting day program participants with work skills, and making and maintaining splints for individuals who need contracture management.
Sage Rehabilitation Hospital focuses on Parkinson's and stroke recovery. There is also a day neurology program for people with varying conditions including chronic inflammatory demyelinating polyneuropathy and brain tumor recovery. Sage utilizes OTs for inpatient and outpatient services. Patients spend several hours a day receiving therapy which may include physical therapy, speech therapy, and OT.
LaBorde Hand, Occupational, and Physical Therapy provides services for adults. The clinic offers rehabilitation for work-related duties and carries out other employment-related tasks like ergonomic analysis and functional capacity evaluation.
Louisiana Occupational Therapist Salary and Career Outlook
Louisiana has an average job concentration (with a location quotient of 1.03). The greatest concentration of OTs is in the Hammond and Baton Rouge metropolitan areas and in the Southwestern nonmetropolitan areas.
The Louisiana OT profession has been projected to experience 20.4% growth across the 2016 to 2026 decade.
Louisiana's occupational therapists enjoyed an average salary of $85,490 in 2018. The range of reported salaries was beyond even that of the average state, with occupational therapists at the 10th percentile making $53,340 and those at the 90th percentile making 121,700.
The highest average salaries are in areas of the state classified as nonmetropolitan; Hammond and Lafayette are the metropolitan areas that come closest. The Northeast Louisiana nonmetropolitan area is ranked 5th of all nonmetropolitan areas in the nation with regard to average occupational therapist salary; the reported mean is $99,980.
Occupational Therapy Schools in Louisiana
Louisiana State University Health Sciences Center-New Orleans offers a Master of Occupational Therapy (MOT) program. It boasts a 97% graduation rate for the years 2017-2019.
Louisiana State University Health Sciences Center-Shreveport also offers an MOT program. The American Occupational Therapy Association reports the school is in the process of transitioning to doctoral studies.
The University of Louisiana-Monroe offers an OT bridge program for current OTAs. OTAs submit a portfolio as part of the application process. They must complete prerequisite courses. The program boasts a graduation rate of 100% over the past three years. Here, too, students graduate with a Master's of Occupational Therapy.
Student and Professional Resources
Licensing information is available from the Louisiana State Board of Medicine (https://www.lsbme.la.gov/licensure/occupational-therapistsassistants).The Louisiana Occupational Therapy Association is the state professional organization (http://lota.camp9.org). Students can find scholarship information on the LOTA website (http://lota.camp9.org/page-1783960).