Occupational Therapy in Kentucky
Occupational therapy is a unique and broad discipline, not to be confused with physical therapy or vocational counseling. Under Kentucky licensing law, 'occupations' are goal directed activities. Occupational therapists have expertise in using them to help adults and children increase their ability to function in different areas of life. OTs support people who have impairments, disease, or activity restrictions. They evaluate systems that are affecting performance and provide customized treatment. They may provide training in use of adaptive equipment. They may utilize superficial physical agents like cold packs or paraffin in conjunction with treatment. Some pursue additional training and use deep physical agents like doctor-prescribed iontophoresis units.
The Kentucky Occupational Therapy Association has provided a long list of conditions for which occupational therapy may be useful, among them, Alzheimer's disease, cerebral palsy, low vision, carpal tunnel syndrome and repetitive motion disorders, learning disorders and developmental delays, sensory dysfunction, Parkinson's disease, and age-related conditions.
Kentucky, like other states, sets a scope of practice for OTs. It sets some limitations on duties, for example, requiring OTs to have direct supervision or prescription by a qualified healthcare professional in order to provide treatment for low vision conditions.
Becoming an Occupational Therapist in Kentucky
A prospective OT will need to pursue graduate education. Currently, OTs may enter the field with a master's degree or doctoral degree. Students can, in either instance, expect at least 24 weeks of advanced internship. Doctoral students must also do a capstone project. Many programs, in Kentucky and around the nation, are transitioning to the practice doctorate, but the master's remains a viable entry-point.
<!- mfunc feat_school ->
Featured Programs:
Sponsored School(s)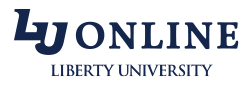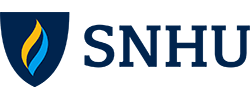 <!- /mfunc feat_school ->
Graduates need to pass a national examination administered by the National Board for Certification in Occupational Therapy. They may be issued temporary permits to begin working under supervision pending examination; the NBCOT must have already determined them examination-eligible.
The Board issues specialty certification to authorize use of deep physical agent modalities like electrical stimulation. DPAM certification is dependent on completing supervised treatment sessions as well as courses, workshops, or seminars.
There are individuals who entered in the distant past practicing with a bachelor's degree. They have the opportunity to earn post-professional graduate degrees.
Occupational Therapist Work Settings
The most common OT settings nationwide are hospitals, nursing homes, private outpatient clinics, schools, and home health settings.
Many occupational therapists work with children. These positions are varied. Children under three may receive occupational therapy as part of the First Steps early intervention program. There are many agencies that contract with the state to provide these services. Elementary and secondary school-based OT services help children participate in school and benefit from their education and special education programs. Children may receive both school-based and clinic-based services.
Occupational therapists in nursing facilities support short-stay residents as well as well as those in need of long-term care. Some individuals receive intensive therapy after a medical event so that they can live safely at home and manage their own needs; this can make return trips to the hospital less likely.
The following are among the many Kentucky organizations that have OTs on board:
• Marshall Pediatric Therapy (Georgetown)
• King's Daughters Medical Center (Ashland)
• Elliott Nursing and Rehab Center (Sandy Hook)
• Appalachian Regional Healthcare (Prestonsburg)
• Select Specialty Hospital (Lexington)
• Frankfort Regional Medical Center
• PT Solutions Physical Therapy
• Signature Healthcare of Hartford Rehab and Wellness/ Signature Healthcare of Monroe
• Personal Touch Home Care
Many occupational therapists work for very large businesses which may be focused on therapy or, more broadly, on healthcare. Facilities are often owned or managed by major providers. Louisville's largest healthcare provider, Norton Healthcare, recently acquired a therapy company called KORT. Kindred Healthcare is based in Louisville but operates facilities around the nation. Its portfolio includes rehabilitation hospitals and rehabilitation units as well as acute care hospitals.
Kentucky Occupational Therapist Salary and Career Outlook
Kentucky occupational therapists earned a median $78,720 in 2018. The mid-range was from $66,540 to $94,030; the salary rose to $104,660 at the 90th percentile.
23.4% Kentucky OT occupational growth has been projected for the 2016 to 2026 decade.
Occupational Therapy Schools in Kentucky
Kentucky has two schools with accredited occupational therapist programs.
Eastern Kentucky University offers multiple program options. Students can enter the occupational therapy field with a master's degree. They can now enter with a doctoral degree thanks to a partnership between Eastern Kentucky and the University of Kentucky. Students may pursue a certification in autism in conjunction with their master's degrees. Those who have already earned their OT credentials can earn a post-professional degree at a higher level. The post-professional master's includes a lot of choices; students will take at least one research course. Practicing OTs with NBCOT certification can go straight from a bachelor's to a doctoral degree; there are separate tracks for OTs with different levels of academic preparation.
Spalding University has transitioned its entry-level program from the master's level to the doctoral level. Students do five Level I internships, one of which focuses on productive aging. They do two 12-week internships which may take place inside or outside the Louisville area. International students may be able to arrange one in their country of origin. Applicants are expected to have at least a 3.2, with at at least a 3.4 in prerequisite courses.
Student and Professional Resources
Licensing information is available from the Kentucky Board of Licensure for Occupational Therapy (http://bot.ky.gov/Pages/default.aspx). The Board can be reached at (502) 782-8807.
The Kentucky Occupational Therapy Association is the state professional association (https://kotaweb.org/index.php). KOTA is divided into four districts. Organization into divisions is intended to foster participation, but is not restrictive; members can attend meetings out-of-district.