Occupational Therapy License Requirements in Kansas
Occupational therapists help people function and carry out normal activities. They're changing the lives of Kentucky residents, young and old. KSNT recently introduced the public to one little girl and the therapies she's receiving through the Kapper Foundation in Topeka (https://www.ksnt.com/news/health-check/silver-lake-girl-benefits-from-multiple-types-of-therapy-at-capper-foundation). The child was diagnosed in infancy with global developmental delay — that is, she was behind across the board in hitting developmental benchmarks. Occupational therapy is among the therapies she's getting. With support, she's improving her fine motor skills, learning to feed and dress herself… becoming more tolerant of having her teeth brushed. It's all in the interest of a brighter future.
KWCH12 profiled an OT-founded company, TheraPlay Spot, which was celebrating a big milestone: 1,000 children served. The article introduced two children, one with Down Syndrome, one with high functioning autism, attentional and sensory issues who had benefited from occupational therapy (https://www.kwch.com/content/news/Wichita-pediatric-company-celebrates-helping-1000-children-502531911.html).
One can turn to the homepage of the Kansas Occupational Therapy Association and see images of adults, some elderly or with a visible condition, playing guitar, crocheting, and participating in other activity. Occupational therapy is about functioning, from basic self-care to more complex activities: those that allow a person to be independent, contribute to society, and fill their days with meaningful activity. To this end, occupational therapists help people develop or relearn skills and modify their tasks and environments so they can succeed.
The website of the University of Kansas Medical Center — Kansas' one accredited program – displays a picture of someone supporting a person in using a very simple tool, a hand strap that helps her hold a fork. Occupational therapists are experts in tools as well as physical, cognitive, sensory, and psychosocial systems.
<!- mfunc feat_school ->
Featured Programs:
Sponsored School(s)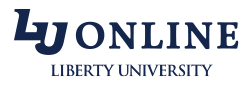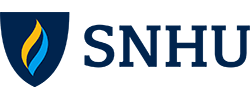 <!- /mfunc feat_school ->
Occupational therapy may be provided as a healthcare or educational service. Kansas is among the states that provides occupational therapy services to qualified individuals through Medicaid. A person might, for example, receive services under the KanCare Home Community Based Program's Traumatic Brain Injury waiver.
Becoming a Kansas OT
Kansas occupational therapists are under the jurisdiction of the Kansas Board of Healing Arts. A prospective licensee will need to complete a professional program in occupational therapy. The Board requires certification by the National Board for Certification in Occupational Therapy (NCBOT); the candidate will need to meet examination prerequisites set by the NBCOT. Programs may be at the master's level or doctoral level. U.S. occupational threapy programs must be accredited by the Accreditation Council for Occupational Therapy Education in order to qualify their graduates.
The Board will seek the recommendation of a peer in the occupational therapy profession. The applicant will also need to provide information about other licenses held. He or she will sign a release allowing third parties to provide information to the licensing agency.
Kansas occupational therapists provide treatment by referral from a physician or other qualifying healthcare professional.
Occupational Therapy Employment in Kansas
Nationwide, hospitals, nursing homes, and freestanding outpatient centers are the most common work settings. Roles vary. An occupational therapist in a nursing home setting might help people with home management skills as well as things like wheelchair mobility and use of adaptive equipment. Many residents are short stay — they're on their way home after they've gotten their health condition under control and learned to live safely and relatively independently with whatever limitations they have.
OTs also provide support to people with disabilities and serious health conditions who are living in the community. Among the typical duties in a home health role is evaluation and modification of the home environment.
School-based services offer children support so that they can benefit fully from their schooling. Early intervention programs include occupational therapy for children as young as infancy who have been identified as having special needs. Parents are key partners. The Kansas City Public Schools was among those seeking an OT for early intervention in 2019.
Many facilities contract with third parties for rehabilitation services. Therapists may still receive generous benefits. One major rehabilitation provider, advertising in Wichita, touted paid time off and 401(K) as well as health coverage.
Healthcare systems also utilize occupational therapists in a variety of settings.
The following is a small sample of the places Kansas occupational therapists find work:
• Serenity Home Health
• Children's Health
• TheraPlay Spot
• Newton Medical Center
• Jefferson County Health Department
• Topeka Public School District
• Senior Rehab Services
• Western Prairie Nursing Facility Operations
Kansas Occupational Therapy Salary and Career Outlook
Kansas occupational therapists earned a median $79,530 in 2018. Those at the 10th percentile earned $52,370 while those at the 90th percentile earned $102,230.
The Kansas City area leads the state with regard to occupational therapist job concentration as well as overall employment levels. The state as a whole has been projected to see 9.3% occupational growth during the 2016 to 2026 decade.
Occupational Therapy Schools in Kansas
Kansas has one accredited program, at the University of Kansas Medical Center. The program is transitioning to the doctoral level. The school has a track record for providing students with the opportunity to deepen their learning. Master's students have been granted opportunities to pursue optional third Level II fieldwork experiences in specialty settings and participate in faculty-led special projects. The school has averaged a 95% graduation rate in the most recent time period for which data has been reported.
Student and Professional Resources
Licensing information is available from the Kansas Board of Healing Arts (http://www.ksbha.org/professions/OT.shtml).
The Kansas Occupational Therapy Association serves as an additional professional resource (https://kotaonline.org).