Occupational Therapy License Requirements in Indiana
Occupational therapists help people engage in everyday activities and carry out meaningful roles in the larger community. They do so by addressing people's physical, sensory, cognitive, and psychosocial systems as they relate to the tasks they engage in. Indiana University says that OTs see the full demographic spectrum, from children who are challenged mentally or physically to adults who are feeling the effects of aging (https://shhs.iupui.edu/departments/occupational-therapy.html). Adults often require occupational therapy after an accident, stroke, or major surgery.
The focus is typically on individuals who have disabilities or serious health conditions or are at risk of developing them. According to Indiana state code, occupational therapy can be focused on wellness or prevention
Some patients require assistance with very basic functions. Occupational therapists can assist people with swallowing disorders if they meet additional standards.
Becoming an Indiana Occupational Therapist
Licensure is based on education, examination, and character. A prospective occupational therapist must earn a master's degree. (Indiana does not require a master's degree of individuals who were initially licensed before July of 2006.)
<!- mfunc feat_school ->
Featured Programs:
Sponsored School(s)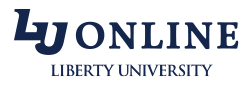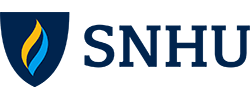 <!- /mfunc feat_school ->
U.S. programs will need to be ACOTE-accredited; this is a requirement of the organization that administers the certifying examination. Accredited occupational therapy programs may award either a master's or doctoral degree. Both programs include at least six months of Level II internship. Doctoral programs include a capstone or substantive project.
Candidates in Indiana and around the nation test through the National Board for Certification in Occupational Therapy.
State licensure entails additional steps. The individual must apply to the Indiana Professional Licensing Agency. Indiana requires a background check.
Indiana requires OTs to pursue training in the form of continuing education in order to manage the pharyngoesophageal phase of swallowing; they must also demonstrate competency on an annual basis, using one of the approved methods summarized in state code.
Occupational Therapy Employment in Indiana
There are many tasks within an OT's realm: evaluation and assessment: treatment planning and treatment, patient and family education, evaluation of adaptive equipment, even fabrication of splints. Duties will vary by setting. Some OTs are employed by healthcare systems. They may hire OTs for different roles, such as inpatient or outpatient, adult or pediatric. One recently sought an OT for the Physical Medicine and Rehabilitation Department. The Rehabilitation Hospital of Indiana is one of several hospitals in the state specifically geared toward rehabilitation. It provides outpatient and inpatient services for people who are contending with issues such as spinal cord injury, brain injury, amputation, stroke, or neuromuscular disease.
Nursing homes and home health agencies both utilize OTs. An OT employed by a home health organization will likely count evaluation of the home environment among his or her duties. The goal is to modify the environment so that the individual can function more independently as well as stay safe.
Occupational therapy may be included among the services infants and toddlers receive through First Steps, Indiana's early intervention program (https://www.in.gov/fssa/ddrs/4653.htm). Among the goals are sensory motor integration and self-help skills like feeding.
The following are among the many Indiana occupational therapy employers:
• Select Specialty Hospital
• Franciscan Health
• Windsor Workcare
• Saint Joseph Health System
• Providence Life Services
• Meaningful Day Services
• Physiocare Home Healthcare
Indiana Occupational Therapy Salary and Career Outlook
Indiana occupational therapists earned a median salary of $81,610, or $39.24 an hour, in 2018. Full-time workers at the 10th percentile earned $53,180 while those at the 90th percentile earned $104,010.
The Indiana OT profession has been projected to experience 24.4% occupational growth between 2016 and 2026.
Job concentration is above the state average in the Evansville and Kokomo metropolitan areas and, to a lesser degree, in the Indianapolis-Carmel-Anderson area. For sheer numbers, the Indianapolis-Carmel-Anderson area has every other part of the state beat. Job concentration in the state as a whole is lightly above the national norm (1.14 as opposed to 1.00).
Occupational Therapy Schools in Indiana
Indiana University is ranked #25 by US News and World Report. IUPIU has built its reputation on the basis of its Master of Science in Occupational Therapy (MSOT) program. It is now seeking students for a doctoral program; brand new, the doctoral program enjoys ACOTE candidate status. The MSOT program had a 100% NBCOT pass rate for the 2016-2018 reporting period. Occupational therapists who are already practicing can return to school for a post-professional doctorate.
The University of Indianapolis has accredited programs at the master's and doctoral level. Here programs are differentiated by scheduling as well as by the work a student will eventually need to complete. The MOT program meets just a couple times a week and is, the university notes, appropriate for those who want to pursue their occupational therapy degrees while maintaining employment.
Indiana State University offers a Master of Science in Occupational Therapy which can be completed in two years, eight months. The school boasts a 100% NBCOT pass rate for two of the past three years for which data is available.
Student and Professional Resources
Licensing information is available from the Indiana Professional Licensing Agency (https://www.in.gov/pla/ot.htm).
The Indiana Occupational Therapy Association is a membership organization, open to OTs, OTas, and students (https://www.inota.com).