Occupational Therapist License Requirements in Illinois
Occupational therapists help people who have diseases, impairments, or limitations that affect their ability to carry out normal activity. According to the Illinois Practice Act, OT support may be habilitative or rehabilitative. Occupational therapists may administer evaluations, plan for services, and provide treatment. They may act in other roles such as consultant.
The OT scope includes helping a person develop or remediate sensorimotor, psychosocial, and cognitive skills and/ or develop compensatory strategies. It also includes modifying environments and tools. The job could include training a person to use prostheses or adaptive equipment. Some occupational therapists have roles that include one or more of the following: helping people eat or swallow, rehabilitating driving or enhancing community mobility, managing lymphedema, or offering low vision rehabilitation. OTs who have special training may utilize physical agent modalities like electrical stimulation, heating agents, and iontophoresis.
The occupational therapist does not provide treatment alone. He or she may supervise licensed occupational therapy assistants and unlicensed aides. Standards of supervision for professionals and paraprofessionals with different levels of credentialing are set down in state code. Occupational therapists also maintain professional relationships with healthcare providers. Some occupational therapy services require referral by a healthcare provider such as a medical doctor or advanced practice nurse.
Occupational Therapist Work Settings and Employers in Illinois
Occupational therapists are employed in many settings, including comprehensive outpatient rehabilitation centers, nursing facilities and continuing care retirement communities, hospitals, home health, and schools.
<!- mfunc feat_school ->
Featured Programs:
Sponsored School(s)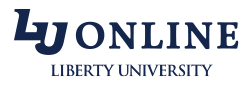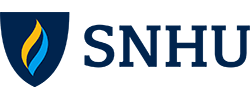 <!- /mfunc feat_school ->
Facilities may be certified to offer services needed by particular populations. Occupational therapy for seniors is sometimes paid by Medicare. Occupational therapy services for infants and toddlers falls under the banner of early intervention.
An occupational therapist may be hired directly by a facility or small organization or may be hired by one that manages many facilities. Aegis Therapies, Select Rehabilitation, and Genesis Rehab Services are among the big names in rehabilitation provision.
Major hospitals and healthcare systems also hire occupational therapists. Hospital positions may be specialized. One, for example, recently sought an occupational therapist for inpatient physical medicine and rehabilitation.
The following are among the facilities Illinois OTs find work:
• RML Specialty Hospital
• Lurie Children's Hospital of Chicago
• Loyola Medicine Home Care and Hospice
• HCR ManorCare
• NovaCare Kids Pediatric Therapy
• Let it Grow Therapy
• Little You
Becoming an Illinois Occupational Therapist
Illinois OTs are licensed by the Illinois Department of Financial and Professional Regulation. They must meet education and examination requirements.
The prospective OT will need to have graduated from an approved school. According to state regulation, programs that were accredited or approved by the Accreditation Council for Occupational Therapy Education as of July 1996 meet approval criteria. Illinois reserves the right to use criteria other than ACOTE accreditation to determine whether a school will be approved. Individuals who have not yet achieved NCBOT certification, however, should be aware that eligibility depends on meeting NCBOT accreditation and approval standards.
State code includes a description of criteria for approval, among them, that the school award a degree at the master's or doctoral level.
Licensure depended on passing the NCBOT examination. An individual can apply for Illinois credentialing before meeting the examination requirement if he or she wishes to begin practicing under supervision with a Letter of Authorization. The individual will need to have been approved for examination.
Some schools with long-standing master's programs have recently developed doctoral programs.
Approval to Apply Physical Agent Modalities
Illinois has a separate set of requirements for thermal modalities and modalities that involve electricity. Training involves a small amount of didactic coursework and performing treatments under supervision. Illinois has provided a list of organizations that may approve didactic training or offer it directly. Among them are the American Occupational Therapy Association, the Illinois Occupational Therapy Association, and the Hand Therapy Certification Commission.
Illinois Occupational Therapist Salary and Career Outlook
The Illinois OT profession has been projected to see 15.1% growth across the 2016 to 2026 decade.
Illinois OT job concentration, according to 2018 BLS figures, is average. In fact, Illinois has a location quotient of 1.00, exactly matching the nationwide norm.
The greater Chicago metropolitan area, extending into Indiana and Wisconsin, has the second highest employment levels in the nation. It's the South Illinois nonmetropolitan area, though, that has the greatest job concentration, not just in the state but in the nation as a whole. Location quotient is reported as 4.0. The Carbondale and Kankakee metropolitan areas have above average job concentration, though to a more modest degree; both have location quotients of 1.6.
Illinois OTs earned a mean $83,940 in 2018. Occupational therapists at the 10th percentile earned $55,030; those at the 90th percentile, meanwhile, earned $116,420.
Occupational Therapy Schools in Illinois
The University of Illinois–Chicago occupational therapy program has been ranked #4 in the nation by US News and World Report. The University of Illinois currently offers a pre-licensure master's and a post-professional doctoral program; under a streamlined process, a person can finish both in about three years. The school is working on a pre-licensure doctoral degree program and intends to begin in 2021.
Rush University also nationally ranked in the top 25. The school's reputation has been built on the basis of its master's program. The master's program holds full ACOTE accreditation, but has closed to new admissions. The doctoral program holds pre-accreditation or candidacy status; this is as of mid-2019.
Midwestern University–Downers Grove, too, is transitioning The school posts some impressive results. 100% recent graduates have found employment as occupational therapists. The graduation rate across three years is 95%.
Student and Professional Resources
Licensing information is available from the Illinois Department of Financial and Professional Regulation (https://www.idfpr.com/profs/OccTherapy.asp).
The Illinois Occupational Therapy Association is the state professional association (https://www.ilota.org/).