Occupational Therapist License Requirements in Idaho
Idaho occupational therapists help people develop or restore the physical, sensory, cognitive, and psychosocial skills needed to carry out various activities in their daily lives. OTs are experts at evaluating the many factors that impede functioning; this expertise encompasses environmental factors as well as body systems, skills and behavior patterns.
OTs may supervise or carry out a wide variety of interventions. They may help patients engage in therapeutic exercises and activities, provide training in areas like self-care and home management, and help people use adaptive tools or modify their environments. The tasks OTs focus on can be as basic as swallowing; this is, in fact, an area where people often need assistance. The tasks can be as complex as educational pursuits, employment, or driving. The focus is typically on people with serious conditions. The Idaho Practice Act states that occupational therapy can be about wellness or prevention.
Occupational therapists supervise both occupational therapy assistants and occupational therapy aides. Occupational therapy assistants, unlike aides, carry out duties that are considered to require skill.
Individuals with disabilities or healthcare conditions may receive occupational therapy as part of their healthcare plan. Children and youth with special needs may receive services as part of school special education services. Idaho is among the states that allows Medicaid coverage for occupational therapy.
<!- mfunc feat_school ->
Featured Programs:
Sponsored School(s)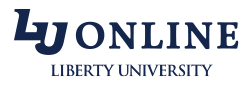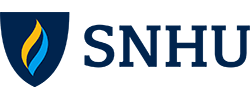 <!- /mfunc feat_school ->
Becoming an Idaho Occupational Therapist
Occupational therapy is a licensed profession.
A prospective OTR will need to complete a program accredited by the Accreditation Council for Occupational Therapy Education (ACOTE). Under current standards, programs may award master's or doctoral degrees. License applicants will need to provide evidence of having had at least six months of fieldwork. An individual who enrolls in an accredited program can expect to have this opportunity. Current ACOTE standards mandate at least 24 weeks of Level II (advanced) fieldwork.
The graduate will need to pass the National Board for Certification in Occupational Therapy (NBCOT) examination.
Idaho can issue limited permits to graduates to allow them to begin working before meeting the examination requirement. The state can also expedite the process for endorsement candidates; a temporary license can get them working while the application is being processed.
Occupational Therapist Advanced Duties: Physical Agent Modalities and Wound Care
Idaho sets additional requirements for occupational therapists who apply physical agent modalities (electrotherapeutic or deep thermal techniques) or practice wound care. An occupational therapist seeking either authorization will need 40 hours of supervised practice as well as a small amount of continuing education that is specific to the sub-discipline. An OT may earn the two authorizations concurrently through the same period of supervised practice.
Occupational Therapy Employment Settings
Occupational therapists are found in a range of healthcare and educational settings, including home health agencies, skilled nursing facilities, hospital systems, public school districts, and private treatment centers. The following are among the many organizations where an Idaho occupational therapist could find work:
• Home Helpers Home Health and Senior Care
• Life Care Centers of America
• St. Luke's Health System
• Nampa School District 131
• Idaho Department of Health and Welfare
• Connections Therapy Centers
• Kootenai Health
Idaho Occupational Therapy Salary and Career Outlook
The Idaho OT profession has been projected to experience 23.3% occupational growth across the 2016 to 2026 decade.
Idaho occupational therapists earned a median salary of $82,350 in 2018, according to the Bureau of Labor Statistics. Those at the high end of the salary scale made more than double what those at the low end did. The 10th percentile salary was $48,530; the 75th percentile, $97,150; the 90th percentile, $112,610.
Occupational Therapy Schools in Idaho
Idaho has one accredited program, at Idaho State University. It is master's level. Students can enter at either of two points in their educational careers. Those who make the decision early – and put in a strong performance — may pursue a combined bachelor's/ master's program; they will begin OT studies their senior year. This option can mean spending about a year less in school. Students who are interested in pursuing this track will take health science courses during their early college years. A student who is not accepted into the accelerated OT program can still earn a BS in health sciences. Students can also take the traditional path and enter after earning their bachelor's. The school reports favorable outcomes for its OT program – most notably a 100% job placement rate for the 2015-2018 reporting cycle. During two of those years, the first time NBCOT pass rate was also 100%.
Student and Professional Resources
Licensing information is available from the Idaho State Occupational Therapy Licensure Board (https://ibol.idaho.gov/IBOL/BoardPage.aspx?Bureau=OCT). The Board can be reached by telephone at (208) 334-3233 or by email at 'oct at ibol.idaho.gov'.
The Idaho Occupational Therapy Association serves as an additional professional resource (https://id-ota.org/). The fall conference is an opportunity to network and pursue continuing education. Dementia care was on the schedule for those opting for the adult track at the 2019 conference in Meridian; sensory-based feeding therapy was among the pediatric offerings. The Idaho Occupational Therapy Association has included among its resources the web addresses for occupational therapy associations in other states (https://id-ota.org/ot-resources).