Occupational Therapy License Requirements in Hawaii
Occupational therapists support people who have conditions that limit their ability to participate in life activities. Their focus is increasing function, from basic tasks like eating and hygiene on up to complex pursuits like education and social participation.
The job may entail evaluating the person and the environment, selecting therapeutic activities and exercises, recommending environmental and task modifications, training the individual and his or her family, and supervising assistants who help carry out the treatment plan. The OT scope includes manual therapy and use of physical agent modalities like heat.
Occupational therapists can work with individuals of any age. One will often find them providing services for people who are at one end of the age spectrum or the other: Elderly adults are frequently candidates for OT because they are more prone to health events like stroke and post-surgery complication and because they often need to find new ways to do things as they become more frail and prone to injury. Young children are candidates because intervention increases the chances of their having fulfilling and independent lives. Even OTs who work for nursing facilities, though, may have patients who haven't reached their senior years; those who work in home health sometimes serve the full age range.
The Occupational Therapy Association of Hawaii has provided a video to help people understand what occupational therapy is (https://otassociationofhawaii.org/what-is-ot/).
<!- mfunc feat_school ->
Featured Programs:
Sponsored School(s)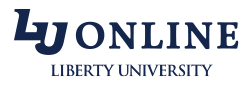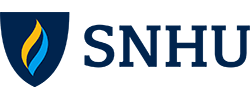 <!- /mfunc feat_school ->
Becoming an Occupational Therapist in Hawaii
People with varying educational levels work in the occupational therapy field. To be an occupational therapist, one needs to pursue a graduate education. Licensure became the law for Hawaii's occupational therapists in 2014. It was the 50th state to enact licensing.
Hawaii residents who want to become occupational therapists – practicing at the highest level — can expect to spend some time away from their home state. Chances are good they'll find opportunity when they return. And for those who have met educational requirements elsewhere and want to travel? Their national certification will take them a long way toward meeting Hawaii's licensing requirements. Core Medical Group, a staffing company, has published a list of typical license processing times by state (https://www.coremedicalgroup.com/traveler-tools/resources/ot-licensure). They have Hawaii at 4-6 weeks.
Licensing requirements are based on certification standards set by the National Board for Certification in Occupational Therapy (NBCOT). A candidate will need to meet educational prerequisites set by the NBCOT. U.S. programs must be ACOTE-accredited; international education must be found equivalent. The graduate will need to pass the NBCOT examination. An individual who has passed the NBCOT will be required to demonstrate current certification to the Hawaii Occupational Therapy Program; certification carries a continuing education requirement.
Hawaii Occupational Therapist Employers
Occupational therapists work in many settings, including hospitals, nursing homes, and community organizations. Some are employed by major hospitals and health systems such as The Queen's Medical Center or Kaiser Permanente.
The following are among Hawaii's diverse OT work sites:
BAYADA Home Health Care utilizes occupational therapists for home visits. The OT role includes evaluating the home environment as well as the patient. Occupational therapists identify conditions that may impede independence as well as safety.
Hale Avenue Restorative Care Center in Hilo is a nursing home that is part of Life Care Centers of America. The facility provides in-house therapy for those in need of services. The facility houses short-term rehabilitative residents as well as long-term residents. Some residents are in need of post-operative care.
The Rehabilitation Hospital of the Pacific is an acute care rehabilitation hospital — the only one licensed and accredited in Hawaii. The Rehabilitation Hospital also operates outpatient clinics. It provides a "continuum of services" for people who have had medical events such as strokes or spinal cord injuries. Like many organizations, it has physical therapists, occupational therapists, and speech therapists on its team. Occupational therapists help people regain their ability to carry out daily living tasks like bathing and dressing. They may be hired for either inpatient or outpatient work.
Easterseals Hawaii works across the islands of Hawaii, Kauai, Lanai, Maui, and Oahu. The organization provides services for people who have disabilities. Easterseals utilizes a number of occupational therapists in its early intervention program. They work with other professionals to provide comprehension intervention for young children with disabilities. Among the duties are helping families learn routine-based activities that will promote skill development. Occupational therapists may act in care coordination roles.
Hawaii Occupational Therapy Salary and Career Outlook
Hawaii's occupational therapists earned a mean salary of $83,010 in 2018. Those at the 10th percentile earned $57,520 while those at the 90th percentile earned $103,380. The median full-time salary was $85,940.
Hawaii's OT occupation has been projected to experience 16.1% growth over the course of the 2016 to 2026 decade.
Options for Occupational Therapy Programs in Hawaii
If a person is currently living in Hawaii, earning an occupational therapist degree will likely entail a period of relocation. As of mid-2019, Hawaii has no accredited in-state occupational therapist programs and no programs that have been granted ACOTE candidacy status. There are no accredited programs offered 100% online. There are hybrid programs, but here again, geography may prove a challenge. One program designed for OTAs who want to earn the higher degree and higher license has an on-campus class every three weeks: This is not necessarily a big challenge for a person who can drive to campus; it is for a person with an ocean between.
There is a pre-occupational therapy program at the University of Hawaii-Manoa. A person who doesn't have an undergraduate degree can get a very focused education and ultimately apply to his or her top picks from among the more than 200 accredited programs around the nation. The website of the American Occupational Therapy Association includes lists of accredited programs and those that are seeking accreditation (https://www.aota.org/Education-Careers/Find-School.aspx).
Student and Professional Resources
Information about licensure is available from Hawaii Professional and Vocational Licensing (https://cca.hawaii.gov/pvl/programs/occupational/).
The Occupational Therapy Association of Hawaii is the state professional association (https://otassociationofhawaii.org).
The American Occupational Therapy Association has many resources on its website (https://www.aota.org). Some are designed for students or individuals at the beginning stages of their careers.