Occupational Therapy License Requirements in Florida
In explaining occupational therapy to prospective students, Florida International University references something familiar to everyone: putting on a pair of pants one leg at a time. This is the sort of thing that is simple for most people but not simple for everyone. Multiple conditions from stroke to autism to the aftereffects of trauma can make basic tasks not so basic.
People receive occupational therapy for conditions as diverse as developmental coordination disorders, intellectual disability, and spinal cord injury. Occupational therapist is a licensed profession, one that requires a graduate degree, though occupational therapy assistants work under OT supervision with degrees as low as the associate's level.
Florida state code provides a basic description of occupational therapy services and the professionals who provide them. By definition, occupational therapy helps people achieve functional outcomes. Services may be delivered to people with many types of limitation: physical, cognitive, developmental, psychosocial or emotional — even limitations that were caused by adverse environmental conditions. Intervention may focus on improving function in daily living, education, work, and play or leisure. Services can include assessing, treating, and consulting or educating. Occupational therapy may foster development of different systems including neuromuscular, sensorimotor, and psychosocial. Occupational therapists may help people modify their environments and task demands as well as develop or regain skills. Assistive technology and rehabilitative technology are within the realm of the occupational therapist.
The Florida Occupational Therapy Association states that Florida occupational therapists can provide services without doctor prescription but notes that there may be facility or payer requirements (https://floridasoccupationaltherapy.gov/occupational-therapy-faqs).
<!- mfunc feat_school ->
Featured Programs:
Sponsored School(s)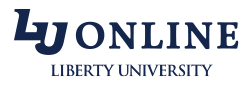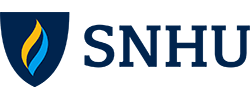 <!- /mfunc feat_school ->
Becoming a Florida Occupational Therapist
Florida requires licensure; this is a step beyond certification, though national certification means a person has met the major requirements.
Florida issues licenses to individuals who have been determined to have good character and who meet education, training, and examination requirements. The state mandates six months of supervised training. A student who enrolls in an ACOTE-accredited program can, generally speaking, expect to meet this requirement; 24 weeks of Level II fieldwork is among the accreditation expectations.
Florida has a number of accredited programs. It even has two bridge programs for occupational therapy assistants.
The candidate will need to pass the National Board for Certification in Occupational Therapy (NBCOT) examination. The examination is available around the country.
Florida Occupational Therapy Employment
Occupational therapists are recruited to work in many settings, including early intervention programs, home health services, nursing care facilities, public schools, private pediatric treatment centers, physical therapy offices, adult day services, and hospital inpatient and outpatient settings. The following are among the many organizations that employ Florida OTs:
• Brookdale Senior Living
• Brooks Rehabilitation
• Saint Mary's Medical Center
• Bayfront Health
• Volunteers of America National Services
• Trilogy Home Healthcare
• Signature HealthCARE of North Florida
• Life Care Center of Citrus County
• AMP Pediatric Therapy
Salary and Career Outlook
Florida occupational therapists earned a mean salary of $81,520 in 2018; this was based on an hourly figure of $39.19. The vast majority earned between $49,040 and $110,690 for a year of full-time work; 10%, though, fell on either end of this range.
Florida's OT occupation has been projected to grow by 28.2% over the course of the 2016 to 2026 decade. 2018 data reveals a job concentration a bit below the national average (.89 as opposed to 1.00).The small metropolitan area of Homosassa has a high job concentration — the third highest in the nation, in fact, with a location quotient of 2.82. Other areas with higher than average job concentration include the Penascola-Ferry Pass-Brent, Port St. Lucie, Ocala, and Gainesville metropolitan areas. The Miami-Fort Lauderdale-West Palm Beach metropolitan area, by contrast, has a location quotient a little below the average. It makes up for it, though, in sheer numbers! Here one finds the ninth highest employment level of any metropolitan area in the nation.
Top Occupational Therapy Programs in Florida
The University of Florida offers master's and doctoral options. The occupational therapy program is ranked in the top 20 nationwide. There are multiple tracks, including an accelerated track that students can begin when they are still working on their bachelor's; students apply at the end of their sophomore year. The department also offers a professional certificate in driver rehabilitation. It can be taken in conjunction with an occupational therapy program; it is also available to other licensed and degreed health professionals. The faculty boasts professionals with diverse research interests, among them, auditory hyper-reactivity in autism, grip strength as an indicator of preclinical conditions, and assessment and intervention with medically at-risk drivers. The UF program is, not surprisingly, highly competitive; less than 1 in 6 applicants were admitted in 2017.
Nova Southeastern University in Fort Lauderdale also offers entry level master's and doctoral options. The third year includes both coursework and advanced fieldwork experiences. The final term is spent in research activity. Nova Southeastern provides licensed occupational therapists two options for advancing their education: a practice-focused Dr.OT and a research-focused Ph.D.
Florida International University offers a Master of Science in Occupational Therapy. The program has a 93.9% retention rate across the past four years. Students have the opportunity to seek an international experience for Level I fieldwork (https://cnhs.fiu.edu/academics/occupational-therapy/programs/ms-occupational-therapy/clinical-fieldwork/index.html). The school also touts the interprofessional opportunities available to a student through the Nicole Wertheim College of Nursing & Health Sciences.
Student and Professional Resources
Licensing and practice information is available from the Florida Department of Health, Board of OT Practice (https://floridasoccupationaltherapy.gov/ Customer Contact Center).
The Florida Occupational Therapy Association is the state professional association (https://www.flota.org). Students may become members. Some even present research at the FOTA conference.
The Florida Department of Education has provided resources about occupational therapy in school settings (http://www.fldoe.org/academics/exceptional-student-edu/ese-eligibility/occupational-physical-therapy-ot-pt-as.stml).