Occupational Therapist License requirements in District of Columbia
Occupational therapists in the District of Columbia help people conquer their rehabilitative or developmental challenges. OTs have the skills to assess people of all ages and create treatment plans and interventions. Although the goal of occupational therapy is to help people function in daily life, occupational therapists may work with children as young as infancy who have known disabilities or conditions that place them at risk for disability.
Occupational therapy services in the District of Columbia may be paid by various third parties, depending on the circumstances. The Kaiser Family Foundation lists Washington DC among the states that allow occupational therapy coverage under Medicaid.
Becoming a Licensed Occupational Therapist in DC
Washington DC occupational therapists meet standards set by national organizations. They must graduate from ACOTE-accredited occupational therapy programs. Accredited programs are graduate level, though there are individuals who graduated in the distant past who still practice with degrees at the bachelor's level. A prospective OTR will need to pass a national examination administered by the National Board for Certification in Occupational Therapy. The graduate may begin working under a temporary credential before this time but will lose the privilege if he or she fails an examination. Fortunately, first-time pass rates tend to be very high. An individual who has been NBCOT-certified and licensed by the DC Department of Health can use the initial OTR/L.
Occupational Therapy Educational Foundations
Occupational therapy programs are competitive. A student may or may not be required to take the GRE. Both DC programs seek students with at least a 3.0 GPA. Both have lists of prerequisites which include abnormal psychology, sociology, and multiple anatomy/ physiology courses. An individual will need to put in some observation hours before application.
<!- mfunc feat_school ->
Featured Programs:
Sponsored School(s)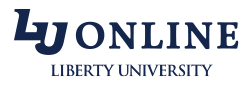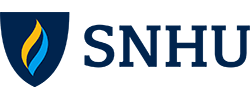 <!- /mfunc feat_school ->
Employment Options
OTs who want to work with children will find many diverse employment options.
A school-based occupational therapist may be employed by DC Schools or one of the many charter schools in the area. Occupational therapists may be recruited from neighboring Maryland districts; they will need to meet requirements of the state. DC Public Schools states that both occupational and physical therapists who provide services within their district focus on the ways in which disability restricts participation and activity. Goals include helping children and youth access the general curriculum and achieve independence after graduation.
Occupational therapists may take hospital-based positions working with children. They may also find employment with private treatment centers; there are many in the area. Small therapy practices frequently have occupational therapists in leadership positions. Among the Washington DC practices are Sensational Kids and Skills on the Hill. Skills on the Hill is OT-founded and includes multiple occupational therapists in director positions as well as therapist positions. Therapists provide various assessments such as infant torticollis or Praxis/ sensory integration as well as general occupational therapy assessments.
Older adults are also frequent recipients of occupational therapy. Services may be delivered by any of many organizations, including home health agencies, nursing facilities, hospitals, and small healthcare practices. Nursing facilities may rely on organizations such as Genesis Rehab Services or Functional Pathways of TN LLC to meet their occupational therapy needs.
Therapists with different titles and scopes of practice often work closely together. Occupational therapists sometimes find work at physical therapy practices. Some practices seek professionals who hold adjunct certification in hand therapy.
The following are among the many Washington DC organizations that utilize occupational therapists:
• ProCare Therapy
• National Therapy Center
• Human Touch Home Health
• George Washington University Hospital
• Coastal Healthcare Services
• The HSC Health Care System
• RehabCare
• The Connections Therapy Center
DC Occupational Therapy Salary and Career Outlook
Occupational therapists in the DC area averaged $94,360 in 2018; the median was a slightly lower $91,950. The mid-range was from $77,460 to $105,980; 10% made more than $123,420.
The District of Columbia OT profession has been projected to increase by 23.3% across the 2016 to 2026 decade.
Top Occupational Therapy Schools in DC
Howard University offers a 77-credit Master of Science in Occupational Therapy (MSOT) degree program. The Howard University OT program offers international fieldwork and service opportunities.
The Trinity Washington University program is designed for individuals with busy schedules. They are required to be on campus just eight times a semester. Other learning experiences include online coursework and clinical placements within the community. Trinity has made some modifications in the application process for applicants who are certified as occupational therapy assistants and hold bachelor's degrees in other disciplines. A graduate will come away with a Master of Occupational Therapy (MOT).
George Washington University offers a post-professional doctoral program for professionals who are already credentialed as occupational therapists. The program is intended for OTR/s who already hold degrees at the master's level, though the master's does not necessarily have to be in occupational therapy.
Student and Professional Resources
Licensing information is available from the District of Columbia Department of Health (https://dchealth.dc.gov/node/157592).
The District of Columbia Occupational Therapy Association is an additional professional resource (https://dcota.wildapricot.org). DCOTA has a mentorship program available to its members.