Occupational Therapist License Requirements and Programs in Connecticut
Connecticut occupational therapists work with children and adults who have challenges carrying out the activities they need to and want to do. OTs offer evaluation and treatment. Their duties may include guiding individuals through activities and exercises that help them maintain or develop their skills and assisting them in selecting and using adaptive tools. Some even fashion splints for their patients. Occupational therapists supervise occupational therapy assistants who help them carry out the treatment plan.
Becoming a Connecticut OT
Licensure is based on education and examination. Standards have evolved over a period of decades, so today's students will need to meet requirements above the minimum set down in state code. Connecticut code mandates that massage therapists hold degrees at at least the bachelor's level from accredited occupational therapy programs. However, the Accreditation Council for Occupational Therapy Education, the programmatic accreditor, accredits only graduate level OT programs; this has been the case for a number of years. (There are practicing OTs with bachelor's degrees, but they earned them in the distant past.)
Connecticut mandates 24 weeks of supervised practice. A prospective OT will meet this standard in the course of fulfilling requirements for his or her ACOTE-accredited program.
The candidate will need to test through the National Board for Certification in Occupational Therapy. He or she will apply to the Connecticut Department of Public Health for licensure. The Department of Health can issue temporary permits to new graduates to get them working sooner; temporary permit holders have supervision requirements.
<!- mfunc feat_school ->
Featured Programs:
Sponsored School(s)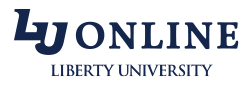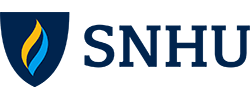 <!- /mfunc feat_school ->
Internationally educated occupational therapists may be licensed in Connecticut if their education is evaluated and found to be substantially equivalent. They are directed to seek equivalency determination from the National Board for Certification in Occupational Therapy (https://portal.ct.gov/DPH/Practitioner-Licensing–Investigations/Occupational-Therapist/OT-Licensure-Requirements).
Connecticut Work Settings
While occupational therapists can work with individuals of any age, their work is often concentrated on one end of the age spectrum. Some work with young children; others work in settings that serve primarily older adults.
Sacred Heart University recently surveyed its graduates about employment. The top three settings were, in order of responses, outpatient practice, school settings, and long-term care or skilled nursing. The next most common were inpatient rehabilitation, inpatient non-mental health, and early intervention; each of these was reported by an equal number of respondents. Some reported other settings like mental health.
School-based services and pediatrics represent separate practice areas. The Connecticut Occupational Therapy Association has provided a link to a comprehensive document about school practice (https://www.connota.org/ot-in-ct-schools).
OT Employers in Connecticut
The following is a look at some of the diverse Connecticut settings where occupational therapists find work:
Athena Health Care Systems operates skilled nursing facilities in multiple Connecticut locations. OTs participate in assessment and rehabilitation/ treatment processes. They provide training to staff members and participate in program development. An OT in this setting will work primarily with older adults.
KidSense Therapy Group offers OT and other types of therapy to children who have conditions such as the following: developmental disabilities, neurological conditions, autism, sensory processing disorder, and fine motor difficulties. KidSense is co-owned by an occupational therapist and a speech-language pathologist.
Rehabilitation Associates, Inc. makes multiple therapies available to adult and pediatric populations. Hand therapy is among the specialized occupational therapy services. Occupational therapists may provide ergonomic evaluation to companies. Rehabilitation Associates notes that something as simple as adjusting the position of a computer monitor can make an impact.
The following are among the many other Connecticut organizations that utilize occupational therapists:
• Hartford Public Schools
• Danbury Public Schools
• LiveWell (formerly the Alzheimer's Resource Center)
• Hartford HealthCare Rehabilitation Network
• Visiting Nurse Services of Connecticut
• PPR Education Services
• Jordan Health Services
• Connecticut Children's Medical Center-Hartford
Occupational Therapy Programs in Connecticut
Connecticut has two accredited programs, both master's level; one is noted as being in the process of transitioning studies to the doctoral level. The AOTA website includes information about accredited programs around the nation.
Quinnipiac University in Hamden offers a combined bachelor's/ master's program for students who know their career goals at the onset; students graduate with their two degrees after 5 ½ years. The school also offers post-professional opportunities, including a doctoral degree option. For several years, Quinnipiac has hosted Camp No Limits; occupational and physical therapy students have had the opportunity to work with children who have lost a limb.
Sacred Heart University in Fairfield offers a Master of Science in Occupational Therapy. The school notes that student opportunities for interprofessional collaboration are enhanced by attending a school that also offers programs in both physical therapy and speech-language pathology. Sacred Heart boasts a three-year graduation rate of 97% and a NCBOT pass rate of 99%.
Connecticut Occupational Therapist Salary and Career Outlook
Connecticut's job concentration and salary are both above average. The state's occupational therapists enjoyed a mean salary of $90,780, or $43.64 an hour in 2018. The 10th percentile salary was $65,140; the 90th percentile salary, $125,370.
Connecticut's occupational therapist occupation has been projected to experience 14.2% growth over the course of the 2016 to 2026 decade.
The Department of Health reports 2,685 active licenses.
Student and Professional Resources
Licensing information is available from the Connecticut State Department of Health (https://portal.ct.gov/DPH/Practitioner-Licensing–Investigations/Occupational-Therapist/Occupational-Therapist-Licensure).
The Connecticut Occupational Therapy Association is a resource for OTs and prospective OTs alike (https://www.connota.org/). The organization has a job shadow program for people who are considering the career. Job shadows can be arranged in any of multiple practice areas, including physical disability, mental health, pediatric, and school-based OT. Interested individuals can email 'jobshadow at connota.org'. ConnOTA membership is extended to students as well as professionals.