Occupational Therapist License Requirements in Colorado
The Occupational Therapy Association of Colorado has provided a general summary of occupational therapy. Occupational therapy professionals help children and adults be as independent as possible with regard to their self-care, work, and play, in the face of disability, illness, or injury.
Occupational therapists are trained to perform assessments, devise treatment plans, and carry out or supervise treatment. They may suggest modifications to environments or tasks.
Colorado residents may self-select occupational therapy services. Often, though, healthcare or educational professionals recognize a need. Occupational therapy services may, depending on circumstances, be covered under federal or state programs. Children and youth may receive OT through special education services. Some individuals receive services through Health First Colorado (Colorado Medicaid) or Medicare.
Becoming a Colorado OTR/L
Prospective Colorado occupational therapists must enroll in programs that hold accreditation through the Accreditation Council for Occupation Therapy Education (ACOTE). ACOTE currently accredits master's and doctoral level programs. Currently, a majority of U.S. programs are at the master's level. Colorado has just one accredited program; AOTA reports that it is transitioning.
<!- mfunc feat_school ->
Featured Programs:
Sponsored School(s)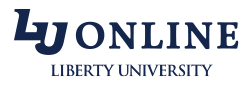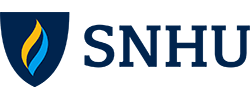 <!- /mfunc feat_school ->
State code mandates 24 weeks of supervised practice (or supervised practice that met accreditation standards that were in place at the time the person graduated). This is standard. ACOTE accreditation standards reference 24 weeks of Level II field experience.
Certification by the National Board for Certification in Occupational Therapy is dependent on meeting educational requirements as well as testing successfully. An applicant can demonstrate that he or she has met educational standards by achieving NBCOT certification.
Generally speaking, a person is expected to apply for licensure within two years of examination unless he or she is eligible for endorsement. However, provisions exist under which a person may be licensed. In some cases, it will be necessary to retake the exam.
Some occupational therapists will need additional credentials such as a Special Services License from the Colorado Department of Education (CDE).
Pediatric and School-Based OT Services
Colorado boasts many pediatric occupational therapy programs; services are delivered in a variety of settings. The STAR Institute for Sensory Processing Disorder is well-known even beyond Colorado. The organization does more than just provide clinical services; it also carries out education and research involving sensory processing disorder. There are quite a few OTRs onboard.
Children may receive home care that includes occupational therapy. Colorado Professional Pediatric Home Care is a major provider; it is now under the banner of Aveanna. Recipients could have any of many conditions including muscular dystrophy or spinal cord injury. Services are provided across age groups. Among the recipients are infants and toddlers who may be learning to drink from a bottle or manipulate simple objects in play.
Angels of Care Pediatric Home Health and Solace Pediatric Home Healthcare are among the other providers.
Some occupational therapists provide services for children under three as part of IDEA Part C Early Intervention services. Occupational therapists also work for public school districts like Denver Public Schools.
Services for Adults and Mixed Age Populations
Many occupational therapists work with adults who reside in facilities that provide short-term rehabilitation and/ or long-term care. Riverwalk Post-Acute and Rehabilitation Center in Pueblo, San Luis Care Center in Alamosa, and Pearl Street Health and Rehabilitation Center in Englewood are among the many Colorado nursing homes that provide occupational therapy services. Nursing homes may contract with businesses like Legacy Healthcare Services for OT services. Encore Rehabilitation Services is another well-known name.
The Colorado Visiting Nurses Association is among the many home health providers. Major healthcare systems such as Centura also provide home services; OTs may be hired to work in programs such as Centura Health at Home.
Adult occupational therapy services may also be provided in community settings. Older adults who receive services through Programs of All-Inclusive Care for the Elderly (PACE) might receive occupational therapy in an adult day services program.
Major healthcare providers also seek occupational therapists for outpatient therapy. Physical therapy offices may also seek to add occupational therapists to their practices. Some Colorado occupational therapists work as hand therapists.
Colorado Occupational Therapy Salary and Career Outlook
Colorado occupational therapists averaged $89,770 in 2018; this is based on an hourly figure of $43.16. OTs at the 10th percentile earned $65,420 while those at the 90th percentile earned $126,380.
Grand Junction placed at #5 on the list of metropolitan areas with the highest concentration of occupational therapist jobs. The state as a whole was somewhat above average.
The Colorado occupational therapy profession has been projected to experience 36.3% growth between 2016 and 2026. Percentage-wise, this is the second highest growth estimate in the nation.
Occupational Therapy Schools in Colorado
The Colorado State University program is highly ranked: #7 in the nation according to U.S. News and World Report. Among the research centers is the Life Outcomes after Brain Injury Center Program. Colorado State University has consistently recognized occupational therapy as a Program of Research and Scholarly Excellence; the program boasts researchers who are known internationally. The Colorado State University program has a sister school in Japan. Each year, a group of Japanese students visits the CSU campus, and a group from CSU travels to Japan. There are unique local opportunities as well. Highlights include outreach opportunities afforded by the CSU Assistive Technology Resource Center and the Center for Community Partnerships (CCP).
Student and Professional Resources
Licensing information is available from the Colorado Office of Occupational Therapy. Information about proposed and enacted legislation is available on the DORA website (https://www.colorado.gov/pacific/dora/Occupational_Therapy_News). Application questions can be directed to 'dora_dpo_licensing at state.co.us'
The Occupational Therapy Association of Colorado is the state professional association (https://www.otacco.org/).