Occupational Therapy License Requirements in Alaska
Occupational therapists help people function in their environments and live more independently. They serve people who have disabilities or other conditions that limit their ability to carry out normal daily activities. Their services may be covered under various programs from early intervention on up to Medicare. Early intervention serves children up to age three while Medicare serves ages 65 and above.
Alaska occupational therapists are under the jurisdiction of the Alaska State Board of Physical Therapy and Occupational Therapy. A prospective licensee will need to complete an accredited program and pass a national examination. The national accrediting agency is the Accreditation Council for Occupational Therapy Education (ACOTE). Programs are offered at the master's and doctoral levels. Alaska has one accredited program.
The examination is under the banner of the National Board for Certification in Occupational Therapy (NBCOT).
A professional who has achieved certification through the National Board for Certification in Occupational Therapy and also achieved state licensing can use the title OTR/L.
<!- mfunc feat_school ->
Featured Programs:
Sponsored School(s)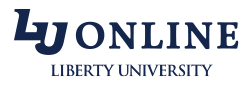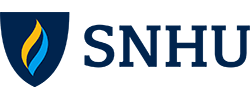 <!- /mfunc feat_school ->
Some occupational therapists pursue adjunct credentials like hand therapy. Hand therapy certification is granted by the Hand Therapy Certification Commission.
Alaska Employers
Some occupational therapists work with a diverse group of patients, representing many age groups; the breadth of the role depends on the work setting as well as the geographic factors (e.g. how rural).
The following is a sampling of the 2019 hiring market:
• A position working for a hospital in the relatively small town of Homer: This position would involve duties in multiple settings, including acute care and long-term care. The hire would serve both pediatric and adult populations. Among the duties would be making hand splints for hand therapy.
• A position for an organization that provides home and community rehabilitation and therapy for people who have had strokes or spinal cord injuries or who suffer from other neurologic conditions: The organization utilizes therapists with different credentials who may work closely together.
• A position for a hand rehabilitation treatment center: This organization offers treatment to people with conditions that affect their hands, arms, or shoulders. Professionals at the treatment also provide services to the community. By focusing on ergonomics, they can help prevent repetitive injury.
A major healthcare system sought to fill multiple positions. In this setting, occupational therapists might take specialized roles. One position focused on pediatrics, another on transitional care.
A number of ads were placed by outside organizations; at least one came from a travel organization.
Occupational Therapists in Pediatric and School Settings
Occupational therapists may work with children in pediatric or school-based settings. The following is a look at some Alaska employers:
All For Kids Pediatric Therapy, LLC in Anchorage represents the joint vision of an OT and a speech therapist. Like many practices, it combines physical therapy, speech therapy, and occupational therapy. The website lists six licensed occupational therapists.
Playful Learning Pediatric Therapy combines the same three services. The organization lists ten occupational therapists. It has three Alaska locations.
Anchorage School District provides services to children and youth from three to twenty-one (https://www.asdk12.org/Page/6673). Occupational therapists may focus on hand function, sensory motor integration, and oral-motor function. OTR/Ls in this setting need an additional credential: an Alaska type C special services certificate with an endorsement in occupational therapy. Among the duties are evaluating students, setting functional goals for the school setting, implementing treatment, collaborating with general education and special education staff, supervising occupational therapy assistants, and maintaining the paperwork required in public school setting.
Some school districts rely on outside organizations to hire occupational therapists or provide services. The arrangements – and the actual sessions – can take different forms. PresenceLearning brings occupational therapy to the student via technology. Online services can increase clinical capacity and help schools meet IDEA mandates. An on-site support person assembles materials that will be needed during the session and offers support. PresenceLearning advertised in Alaska recently; the organization sought candidates with prior school experience. They touted professional development opportunities, including optional web-based professional development with experts like Temple Grandin.
Alaska Occupational Therapist Salary and Career Outlook
Alaska occupational therapists had average earnings of $86,860 (or $41.76 an hour) in 2018. Those in the higher percentiles earned more than twice what those at the low end did. The 10th percentile figure was $57,770. The 90th percentile figure, meanwhile, was $119,150.
Alaska's OT occupation has been projected to see 19% growth over the course of the 2016-2026 decade.
Top Occupational Therapy Schools in Alaska
Creighton University operates a program in Alaska in cooperation with the University of Alaska. AOTA provides accreditation information for the program in its directory under Creighton's home state, Nebraska (https://www.aota.org/Education-Careers/Find-School.aspx). The program culminates in a Professional Doctor of Occupational Therapy (OTD) degree.
State and Professional Resources
Licensing information is available from the Alaska State Board of Physical Therapy and Occupational Therapy (https://www.commerce.alaska.gov/web/cbpl/professionallicensing/physicaltherapyoccupationaltherapy.aspx). The licensing examiner can be reached by phone at (907) 465-2580 or by email at 'PhysicalAndOccupationalTherapy at Alaska.Gov'.
The Alaska Occupational Therapy Association is the state professional association (https://www.akota.org/). Licensees are referred to AKOTA for approved continuing education. The theme of the 2019 fall conference is Clinical Evaluation/Management of Neurological Visual and Perceptual Impairments.