Occupational Therapy License Requirements in Alabama
Alabama occupational therapists are licensed as OTs. They help people function in the full range of activities they need to survive and thrive. Activities or "occupations" range from Activities of Daily Living like hygiene and eating on up to complex endeavors like recreation, education, and social participation. The word "occupation" is not synonymous with career; still, occupational therapists may help people develop skills needed for work.
The following are among the OT tasks specifically referenced in Alabama state code:
• Evaluating physical and social environments and patient habits and skills
• Directing treatment interventions
• Carrying out procedures designed to develop mental, sensory-perceptual, neuro-musculoskeletal, and pain management skills
• Using therapeutic modalities such as manual therapy
• Training individuals in skills needed for self-care, community reintegration, or school or work performance
• Providing assessment, design, and training related to use of assistive devices
• Providing interventions to enhance community mobility
• Offering consultative services
Occupational therapy is often provided based on referral by a physician or other healthcare professional. Indeed, Alabama requires referral in many instances. Among the exceptions are occupational therapy that is provided for educational purposes and services that are provided to generally well individuals in community settings. Services provided through school special education programs are guided by the student's IEP.
<!- mfunc feat_school ->
Featured Programs:
Sponsored School(s)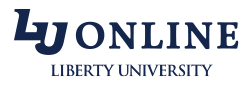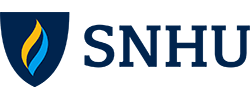 <!- /mfunc feat_school ->
Occupational therapists don't carry out treatment plans singlehandedly. Supervision of occupational therapist assistants and aides is a typical part of the job.
Occupational Therapist Licensing Requirements in Alabama
A prospective Alabama occupational therapist will need to complete a graduate program that is accredited by the Accreditation Council for Occupational Therapy Education (ACOTE). Admission is selective. Programs are heavy on practical experience as well as theory. Students spend at least 24 weeks in Level II clinical fieldwork.
Currently, occupational therapists may begin practice with education at the master's or doctoral level. Alabama has four accredited programs. Most are master's level. One is in the process of transitioning to the doctoral level.
The candidate will test through the National Board for Certification in Occupational Therapy (NBCOT). Generally speaking, Alabama schools have high first-time pass rates.
A prospective licensee will apply to the Alabama State Board of Occupational Therapy. He or she will document citizenship or lawful presence and provide information about other professional licenses held, past or present. Limited permits allow new graduates to begin employment under supervision.
Occupational Therapist Employment
Occupational therapists are employed by organizations that provide services for children and adults who have impairments or are at risk for impairments. Employers may be schools, home health agencies, nursing and rehabilitation centers, community organizations, and even major hospitals and healthcare systems. St. Vincent's Health System, Encompass Health, and DCH Health System were among the healthcare systems that advertised for occupational therapists in 2019:
Occupational therapists work with individuals of all ages. Nationwide, they are more likely to work with children than are physical therapists. Children's of Alabama calls occupational therapy "skills for the job of living" and lists dressing and grooming, fine motor and hand skills, sensory integration and organization, and school skills among the areas of focus for children who have developmental challenges and children whose lives have been altered by disability or illness.
The following Alabama organizations may appeal to occupational therapists who are interested in supporting pediatric populations:
• Hyche Center for Sensory and Motor Learning
• BOOST Kids
• EasterSeals Central Alabama
• Child's Play Therapy Center
• United Ability (formerly UCP of Greater Birmingham)
The organizations listed below are among the many that use OTs to support elderly adults and adults with illness or disability:
• Magnolia Trace Retirement Community
• Alacare Home Health & Hospice
• Comfort Care Home Health
• Kindred At Home
• Diversicare/ Oxford Nursing & Rehab Center
• Remedy Therapy Services
Occupational Therapy Schools in Alabama
The University of Alabama-Birmingham occupational therapy program is ranked #25 in the nation by US News and World Report. The Accreditation Council for Occupational Therapy reports that the UAB is in the process of transitioning from master's to doctoral level. Current offerings include a Master of Science in Occupational Therapy and a Post-Professional Occupational Therapy Doctorate. The UAB has a unique curricular offering: low vision rehabilitation; students can opt for a graduate certificate in the sub-discipline.
The University of South Alabama, ranked #58, boasts high completion rates and high first-time pass rates. The program can be completed in six semesters. The last two semesters each include six semester hours of fieldwork.
Alabama State University in Montgomery boasts a 99% first-time pass rate. The school offers a 91 semester hour program. The last two semesters are in-depth fieldwork experiences, each representing nine semester hours of preparation.
Alabama Occupational Therapist Salary and Career Outlook
Alabama occupational therapists earned a median salary of $83,320 in 2018; this is based on an hourly rate of $40.06. Occupational therapists at the 10th percentile earned $55,740 (or $26.80 an hour) while those at the 90th percentile earned $117,720 (or $56.60).
Alabama's occupational therapist occupation has been projected to grow by 24.3% across the 2016 to 2026 decade.
Student and Professional Resources
The Alabama State Board of Occupational Therapy is the state licensing authority (http://www.ot.alabama.gov/default.aspx). Application materials are available online. The Board can be reached at 334-353-4466 or 800-723-6098.
The Alabama Occupational Therapy Association is the state professional association (https://www.alota.org). ALOTA provides continuing education and networking opportunities. It sponsors a fellowship program and a scholarship competition.