Medical Assisting Programs in West Virginia
<!- mfunc feat_school ->
Featured Programs:
Sponsored School(s)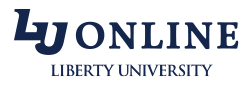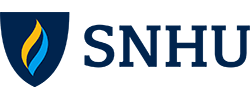 <!- /mfunc feat_school ->
Medical assistants don't prescribe medications, but they still have a critical role in making sure that citizens get the right care. How is this? The medical establishment is, according to the American Medical Technologists, moving to a new paradigm where treatments are prescribed less by trial and error and more by the results of lab tests. And these lab tests, medical assistants often do assist with, and even run.
The doctor makes the diagnosis and authorizes the treatment, but the technological know-how of the medical assistant makes the process run smoothly. Everything from the old-fashioned 'finger stick' to the ECG can follow under the scope of a trained medical assistant. According to materials posted on the AMT site, there are 2.2 million people with 'adverse events' — negative responses to treatment — every year. Want to play a small part in changing the trend? You might want to study to be a medical technologist, or a medical assistant, a support worker who often has combined clinic, laboratory, and front office duties. The most frequent job duty of the medical assistant is taking health histories and vital signs, but those at smaller practices have a wide range of duties indeed.
How to Become a Medical Assistant in West Virginia
Medical assistant training programs in West Virginia teach students basic clinical and clerical procedures. This includes everything from scheduling appointments and operating blood pressure cuffs to doing laboratory procedures. Some also prepare students to take board examinations through the highly regarded national credentialing agencies, AAMA or AMT. This can be a career advantage, so prospective students will want to ask what exams they will be allowed to sit for.
Is a certificate program the fastest track to a career? For some, yes. It depends on your previous academic background as well as the culture of the medical facilities where you apply. If you read the advice on medical assistant forums, you'll see that employers value more than just knowledge of procedures. Communication skills, both written and spoken, are highly valued. Some candidates have trouble securing interviews because the written materials they submit don't showcase their ability. Here general studies courses can be of value.
<!- mfunc feat_school ->
Featured Programs:
Sponsored School(s)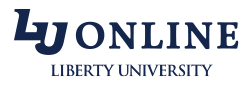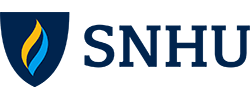 <!- /mfunc feat_school ->
Also, some employers value degrees for signaling purposes. Continuing education is important to the field; if you've already got a degree, employers may be more likely to believe that you have the aptitude and interest to continue to pursue education opportunity. But if you have a sound education and can communicate well and sell yourself, you may be on your way with just a certificate. Employers will pay attention not just to the level of educational achievement, but to the reputation of the school. It pays to do your research!
Job Outlook for Medical Assistants in West Virginia
West Virginia's workers can also take the WorkKeys test to that demonstrate they have general skills for job success. A representative notes that the exam documents skills for prospective employers. Professional organizations, too, have much to offer medical assistants, even at the student level. If you do want a hand in understanding the health field making change happen, you'll want to participate in professional events on an ongoing basis.
What does a medical assistant earn in West Virginia? In 2009, there was a statewide median of $21,300 with most MAs earning between $16,300 and $30,100. Morgantown reported the highest wages in the state: $25,090. In 2008, 20% growth was projected over the next decade, with 100 jobs a year opening. You can look on the website of Workforce West Virginia for job openings and apply directly from the site. In late January 2011, there are seven positions posted, all in different counties; a position for health screener, which may require more skills, shows a minimum salary of $18.00. Most show starting salaries between $8.00 and $12.20.
Medical Assistant Programs Offered in Your State
Click Here to find your State and additional information about the Medical Assistant career path.