Medical Assistant Programs in Tennessee
<!- mfunc feat_school ->
Featured Programs:
Sponsored School(s)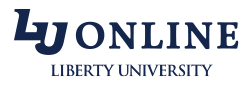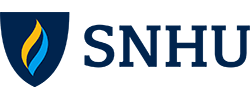 <!- /mfunc feat_school ->
Sometimes people know, from an early age, that they belong in health care. They're people-oriented, caring, and competent, and they want a career helping others. There are a lot of possibilities in health care, though, and some are a little nebulous. What is a medical assistant, and how does one know if a career in medical assisting will be right for them?
Medical assistants are multi-skilled and versatile health care assistants who frequently enjoy combined clinical and administrative roles. Their duties often overlap with nurses, but their medical training is less intensive, and has less of a focus on evaluation and decision making. Unlike nurses, they work under a doctor's license instead of having their own. Medical assistants tend to have more training than nursing assistants, though. Whereas nursing assistants spend a lot of time taking care of basic health needs like feeding and cleanliness, medical assistants can, under the supervision of a doctor, perform a range of medical and lab tests.
In Tennessee, you will hear various terms used to describe those in the medical assisting field. MA stands for medical assistant and does not necessarily imply certification. CMA stands for certified medical assistant and indicates that a person has met high standards which include passing a board examination. MOA stands for medical office assistant.
Where do you start? Find a program and learn more about it including the accreditations for the school as well as any programmatic accreditations the medical assisting program has.
Medical Assistant Certification in Tennessee
Medical assistant schools in Tennessee have varying programs that may emphasize clerical duties or a combination of clinical and clerical ones. Both include medical terminology and other core medical courses; this knowledge is important for billing and coding as well as working with patients. Clinical coursework in Tennessee may include invasive and noninvasive procedures, pharmacology, and medication administration.
<!- mfunc feat_school ->
Featured Programs:
Sponsored School(s)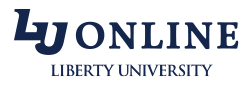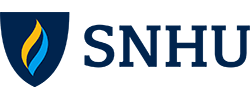 <!- /mfunc feat_school ->
Schools have various scheduling options and sometimes utilize distance learning. There are important things to consider, though, besides logistics. The ideal program has a strong reputation and prepares a student to sit for national board examinations. Generally, a student who has not graduated from an accredited program is not allowed to sit for examinations, no matter what his or her level of knowledge. Either CAAHEP or AHBES accreditation is acceptable.
An important education resource can be found in the American Association of Medical Assistants. The national organization can answer educational and legal questions. The state and regional chapters are also education and networking resources. There are eight local chapters of the Tennessee Society of Medical Assistants (an AAMA affiliate) located in cities from Memphis to Chattanooga.
Medical Assistant Salary and Job Outlook in Tennessee
Medical assistants in Tennessee have a mean wage of $13.04 according to data from the US Bureau of Labor Statistics. Nashville averages $13.70 and Knoxville $12.73, while the smaller metropolis of Johnson City reports $15.58. The Western and North Central nonmetropolitan areas hover under $12.00, as does Jackson.
The word on the Indeed.com forums is that job prospects can vary from region to region within Tennessee. In some rural areas, it is easier to get hired as a medical assistant than as a licensed practical nurse, and part of this may be difficult economic times. Some employers don't want to pay higher salaries if higher levels of medical training and credentialing are not necessary. This doesn't hold true, though, for the entire state. It can be a good idea to spend some time on job forums of the professions one is considering. Realize, though, that some forums are frequented more often by people searching for jobs, others by those who have found success within the industry.
Externships can be helpful for making field connections and are an option even for distance learners. A representative of Spencerian College, for instance, reports that the institution is able to supervise Tennessee externs.
Medical Assistant Programs Offered in Your State
Click Here to find your State and additional information about the Medical Assistant career path.