Medical Assisting Programs in South Dakota
<!- mfunc feat_school ->
Featured Programs:
Sponsored School(s)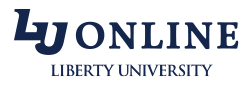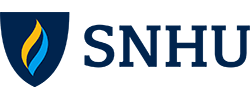 <!- /mfunc feat_school ->
Medical assisting is about far more than taking down a patient's weight and walking him to the examination room. South Dakota's medical assistants have some important clinical duties, and the state's Joint Board is very clear on what those are. Medical assistants can administer medication (something not allowed in all states). They can also do blood withdrawal, as long as it's from a vein and not an artery. They can do EKG testing, glucose testing, and some forms of skin testing as well as administer basic first aid, including Ace bandages and splints. Those who have national certification may also administer inhalant medications.
If that sounds like a lot of responsibility, it is! There's more, however, that a medical assistant needs to master. Medical assistants routinely have clerical and administrative duties as well. They may schedule appointments, manage records, fill out insurance paperwork, and do billing.
How does a person prepare for a position that requires such a variety of skills and competencies? It takes a solid education.
How to Become a Medical Assistant in South Dakota
In South Dakota, formal training is not only an employee expectation but a state mandate. Applicants need to graduate from a school that is accredited, or if not currently accredited, has very similar requirements. Accredited programs have an added advantage: They give graduates the opportunity to sit for board examinations through AAMA and/ or AMT. While South Dakota does not mandate national certification, it does distinguish between the certified and the noncertified; even in states that are less strict about education, certification is looked upon favorably.
<!- mfunc feat_school ->
Featured Programs:
Sponsored School(s)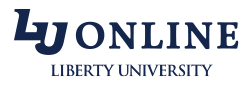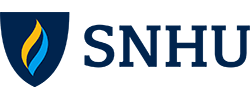 <!- /mfunc feat_school ->
Accredited programs include instruction in medical anatomy and terminology as well as a range of clinical and office procedures. Programs generally also include a course in law and ethics. Medical assistants need to be clear about what they can and can't legally do. In South Dakota, medical assistants are prohibited from giving intravenous medication or insulin or from calculating the dosing of medication. Patient education is also beyond their scope of duty, though they are allowed to relay some information between doctor and patient. A medical assistant must have on-site supervision by a physician, physician assistant, or highly trained nurse (a nurse practitioner or nurse midwife).
South Dakota sets standards high by requiring medical assistants to register with the Board of Medical and Osteopathic Examiners. The application form includes questions about mental and physical health, drug usage, legal history, and actions against licenses. It also requires a detailed employment and educational history. Registration must be renewed biannually, on odd numbered years.
Medical Assistant Salary and Job Outlook in South Dakota
According to BLS figures, the average medical assistant salary in South Dakota is $12.11, with 80% earning between $9.70 and $15.18. What accounts for the range?
Geographical location within the state is a minor factor. Sioux Falls, at $12.70, is significantly above the state average. There is a good deal of parity, though, in other areas of the state. Rapid City is listed at $11.93, and both the Central and Eastern nonmetropolitan areas have average wages within two cents of this figure. The Western nonmetropolitan areas, at $11.73, are not far behind.
Work setting and experience also affect earnings. According to a 2010 AAMA salary survey, workers in the West North Central region who were at the entry level (0-2 years of experience) averaged nearly a dollar less than those with 3-5 years medical assisting experience. It is common to take a first job that's below the salary mean; sometimes the next one is much better.
Those considering careers in medical assisting may want to ask prospective schools about placement rates. Lake Area Technical Institute, for instance, reports that of fifteen 2009 graduates, thirteen were employed in a related field, with an average beginning salary of $10.35.
Medical Assistant Programs Offered in Your State
Click Here to find your State and additional information about the Medical Assistant career path.