Medical Assistant Programs in Oregon
<!- mfunc feat_school ->
Featured Programs:
Sponsored School(s)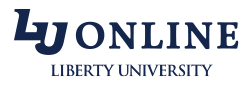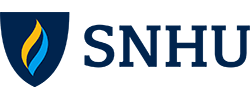 <!- /mfunc feat_school ->
Medical assisting is one of the most rapidly growing career fields, according to the BLS. Many of us interact with medical assistants on a regular basis, but the term is not one that is in our common day to day vocabularies. Who are medical assistants and what duties do they have?
Medical Assistants or MAs engage in a variety of tasks, both clinical and administrative. MAs generally don't perform invasive procedures; they don't engage in patient counseling or other activities that require professional judgment. Unlike nurses, their work under the close supervision of medical professionals, under the licenses of the delegating person. Medical professionals of course only feel comfortable delegating responsibilities to trained individuals that they can trust. It used to be that medical assistants were trained on the job. This, however, is changing. An AAMA survey of 3,528 MAs found that 62% had at least a certificate or diploma and 41% had an associate degree. What this means is that to be competitive for jobs in this day and age your best best is to attend one of the many accredited medical assistant programs in Oregon.
Medical Assistant Certification in Oregon
Ideally, a student will enroll in an accredited medical assistant program that allows him to take board examinations through AAMA and/or AMT. Programs are acceptable if they are accredited by CAAHEP, AHBES, or other credentialing agencies recognized by the Department of Education. A prospective student should realize that the AHBES and CAAHEP credentialing agencies are separate and one has to either search separately or ask individual schools about their accreditation. It is generally a good idea to request information from multiple schools and enter into dialogue with more than one about how their programs will meet career goals.
Medical assistants are lifelong learners. Recertification is necessary to maintain AAMA credentialing, but candidates will be glad to know there are multiple options. Generally, candidates seek renewal through continuing education. AAMA requires 60 continuing education units every five years: 10 each in administrative, clinical and general (the same categories as on the initial certifying examination). The remaining 30 units are discretionary, so candidates can follow up on their passions. Units can be earned through answering questions about professional journal articles or by attending live events. Some candidates depend on events through OSMA (the local chapter of the Oregon Society of Medical Assistants).
<!- mfunc feat_school ->
Featured Programs:
Sponsored School(s)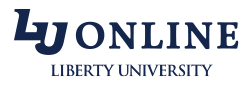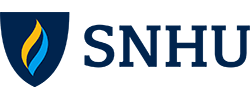 <!- /mfunc feat_school ->
Medical Assistant Salary and Job Outlook in Oregon
The local branches of the AAMA can also be a career resource A representative of OSMA, recently contacted, was happy to share information about the tri-level AAMA organization and the six local braches, which also have specific responsibilities to their members The largest, she said, was in River Cities.
Medical assistants in the region are well compensated. Income in the Pacific states exceeds the national average. The average wage for an Oregon medical assistant is $15.42, reports the BLS. The Portland area employs the most workers (4,290) and pays the highest wages ($16.07). Salem and Medford have average wages between $14.50 and $15.00, while Eugene is at $15.51. The southern and eastern nonmetropolitan areas have lower wages, both under $14.00.
Oregon MAs can search for jobs directly on the Oregon.gov site. The occupation group to click on is healthcare support. After clicking that, you'll be directed to a page with links to postings from different parts of the state. There are a number of positions currently posted (in late December 2010) that require no previous experience. Some list an hourly wage, others don't. Studying these lists, one gets a sense of how experience and geography work together to affect salary. A recent posting for a medical assistant in Springfield, for instance, asks two years of experience and lists a wage range of $12.93 to $18.10 DOE.
Additional certifications can increase job prospects and wages. One that has been recommended on the Indeed.com forums is limited x-ray technician.
Medical Assistant Programs Offered in Your State
Click Here to find your State and additional information about the Medical Assistant career path.