Medical Assistant Programs in Ohio
<!- mfunc feat_school ->
Featured Programs:
Sponsored School(s)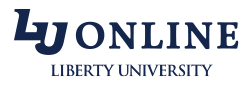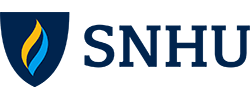 <!- /mfunc feat_school ->
Why become a medical assistant? People choose the profession for a variety of reasons, which can include an ideal work setting, varied job duties, and high demand. Nationwide, more than three in five medical assistants work in doctors offices. This setting affords regular nine to five hours, and some people view it as less stressful than other health settings. They may have fond memories of the person at the pediatrician's office who greeted them by name, took down their weight, and had them put their hand over one eye and read the letters on the wall chart across the room.
Medical assistants are often the jack of all trades, particularly in smaller practice settings. They frequently have office work as well as clinical and lab duties and may spend their work hours doing everything from bone density scans to billing. This can mean a varied day indeed. (Actual job duties of course depend on the needs of the delegating professional. Some medical assistants spend their entire day managing the front desk.)
Most employers today prefer to hire a medical assistant with some type of formal training. If you want to become a certified medical assistant or CMA in Ohio you will have some additional requirements to be aware of when selecting a school.
Medical Assistant Certification in Ohio
Medical assistant training in Ohio can take multiple forms. Programs may emphasize clinical and/or administrative duties and may be classified as medical/ clinical assistant or medical office assistant/ specialist. Clinical medical assistant programs are sometimes combined with limited scope radiography. This allows a medical assistant to perform some x-ray duties. Phlebotomy is often part of the curriculum of a medical assisting program. In some cases, a person may complete the coursework required for phlebotomy certification partway through the medical assisting program; this may allow them to work in the field while finishing the program.
<!- mfunc feat_school ->
Featured Programs:
Sponsored School(s)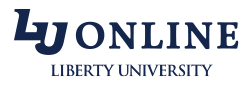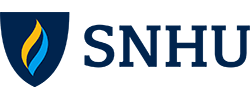 <!- /mfunc feat_school ->
There are differences in program format as well as course content. Some students take part of their coursework in the same track as medical billers and coders, but take clinical work in lieu of in-depth instruction in coding. Some programs are offered in traditional school settings while others are completed online. Even an online program will often place students into work settings in their community. This is an important program component, especially for students who seek national certification.
Whichever program one selects, it is important to ask what certifications a graduate is able to pursue. Program completion alone does not confer certification, but it may qualify a person for board exams. The two most respected certifying bodies for medical assisting are the American Association of Medical Assistants (AAMA) and the American Medical Technologists (AMT). Both set the bar high for education. AMT, for instance, sets minimum practicum hours for students taking any regionally accredited program. The American Association of Medical Assistants also has high standards for credentialing.
Both AAMA ad AMT have a stringent certification exam. One can look on the websites of either organization to see an examination guide.
Medical Assistant Salary and Job Outlook in Ohio
The BLS lists the average hourly wage for a medical assistant in Ohio at $13.16. There is some city to city variance, but it is not always the biggest cities that report the highest figures. Toledo is the highest in the state at $14.46. The much smaller cities of Lima and Mansfield also report averages over $14.00. The average for Cleveland is a bit lower: $13.01. Dayton is listed at $13.39 and Columbus at $13.64. The non metropolitan regions report wages in the $11.00 to $12.00 range.
According to CareerOneStop (operated by the Department of Labor), Ohio's medical assisting industry should see 29% growth between 2008 and 2018. After figuring in retirement and other attrition, 890 total positions are anticipated a year. OhioMeansJobs.com is a resource for job seekers. Certified medical assistants can also find some job postings on the site of OSSMA, Ohio's state chapter of AAMA.
Medical Assistant Programs Offered in Your State
Click Here to find your State and additional information about the Medical Assistant career path.