Medical Assistant Programs in New York
<!- mfunc feat_school ->
Featured Programs:
Sponsored School(s)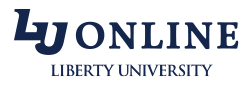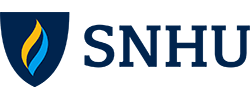 <!- /mfunc feat_school ->
The Employment Matrix predicts 23% growth in job openings for medical assistants through 2018.
Medical assistants are health care support workers who do a bit of everything — or at least it seems that way sometimes. Unlike many other allied health professionals, their scope encompasses both clerical and clinical duties. The most frequent clinical duty, according to a Survey by the American Association of Medical Assistants, is taking vital signs and patient histories. Medical assistants may also do finger sticks and simple injections, collect specimens, and run lab tests. While the most frequent front office duty may be appointment scheduling, this is scarcely the extent of their administrative capability! They also fill out insurance paperwork, manage inventories, and even do billing and coding. Unlike LPNs, they are employed most frequently in doctors offices. In smaller practices, they may engage in a wide variety of activities in a single day. In other settings, they may specialize, performing only front office duties, for instance. Actual duties depend on the needs of the delegating professional.
Of course there are limitations on what medical duties can be delegated to an unlicensed medical assistant. New York, like a number of other states, has issued a statement on acceptable scope of practice. The New York State Board for Medicine, in an April 2010 statement, cautioned that triage, placing sutures, administering medication, taking x-rays, and applying casts were all outside the allowable duties for unlicensed health workers. (Triage is never within the scope of practice, but some states do allow medical assistants to administer medication, at least in some circumstances. While licensed medical practitioners are expected to delegate responsibly, an MA who moves from one state to another will want to stay advised on any differences in law or board rulings.)
Medical Assistant Certification in New York
New York's Medical Assistant Organizations/Resources
In densely populated New York, there are many medical assistant schools to choose from. Programs cover a variety of procedures that must be mastered to work in both medical front and back offices. Accredited programs also qualify students for national exams. Many employers like candidates to be certified by AAMA or AMT.
For those certified though AAMA, recertification is required every five years. This may take the form of continuing education or reexamination. One way to earn continuing education is to read professional journals and take the quizzes that have been approved for this purpose. Another is to attend national, state, or regional meetings. A portion of CEUs may come from classes that have not been specifically approved by the board. CMAs should check the AAMA website for details.
<!- mfunc feat_school ->
Featured Programs:
Sponsored School(s)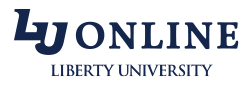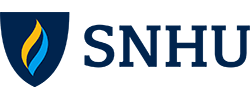 <!- /mfunc feat_school ->
Medical Assistant Salary and Job Outlook in New York
According to the United States Bureau of Labor Statistics, New York's medical assistants have an average wage of $15.21, which translates to $31,640 a year. Averages can be misleading, though, particularly in a state like New York. Wages may not vary as widely from region to region as do cost of living indicators, but there is a difference of several dollars an hour between the major metropolitan regions and some other areas of the state. The New York City- Long Island metropolitan region, which also includes parts of New Jersey and Pennsylvania, employs a staggering 23,280 workers and has an average wage of $15.82. The Nassau-Suffolk metropolitan area, which constitutes the second largest BLS reporting area, reports an average that is actually higher, but not to a significant degree. The region's 4,430 medical assistants enjoy an average $15.92. Buffalo and Albany report averages between $14.50 and $15.00. Rochester, Ithaca, and Syracuse, meanwhile, are in the $13.00 to $14.00 an hour range. The lowest wages in the state are in the Southwest nonmetropolitan region. Here wages average just $11.04.
There were 19,710 medical assistants in the state in 2009 — already an impressive figure — but the figure is on the rise. The Employment Matrix predicted 23% growth between 2008 and 2018.
Check the New York Health Care Schools main page for additional allied health, nursing, science and pre-professional programs as well as to see any medical assistant programs that may have been missed here.
Medical Assistant Programs Offered in Your State
Click Here to find your State and additional information about the Medical Assistant career path.