Medical Assistant Programs in New Jersey
<!- mfunc feat_school ->
Featured Programs:
Sponsored School(s)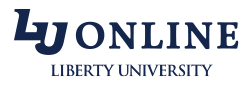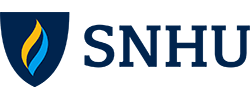 <!- /mfunc feat_school ->
New Jersey is a leader when it comes to setting standards high for medical assistants. Medical assistants are, after all, often the health professionals who draw your child's blood or give him or her injections. This is surely a task that require competence!
Medical assistants have a range of other job duties, both clerical and clinical. Clinical duties can include assisting with exams, taking vital signs, noting patient health history, and running lab work. Among the more frequent clerical duties are appointment scheduling, billing, contacting insurance professionals, and processing paperwork. Some medical assistants do coding as well.
How to Become a Medical Assistant in New Jersey
New Jersey distinguishes between certified and noncertified medical assistants. According to the New Jersey Board of Medical Examiners, injections, subcutaneous or intramuscular, may only be performed by an educated and certified medical assistant. In New Jersey, a medical technician may earn their certification through the American Association of Medical Assistants (AAMA), the America Medical Technologists (AMT) or the National Center for Competency Testing (CCT). The medical assistant must graduate from a program accredited by CAAHEP or AHBES in order to be eligible for the CMA exam and ultimately classified as certified. The program must provide at least 600 clock hours of training and include sterilization techniques, possible complications, and handling of emergencies in its curriculum. Each certifying body includes a test for initial certification. AAMA has the most stringent continuing education requirements — sixty units every five years — but does allow people to fulfill them in a number of ways. A Certified Medical Assistant might, for instance, earn units by taking quizzes based on professional journal articles.
Although certification is granted through national associations, the local and state chapters may also serve as educational and career resources. New Jersey has an active state branch of AAMA, called the New Jersey Society of Medical Assistants, which includes twelve local chapters. Each state chapter sponsors a Professional Growth Weekend which can help a person earn their continuing education units and keep their certification current. There is also a New Jersey Chapter of the American Medical Technologists, which publishes a biannual newsletter, Phoenix Rising.
<!- mfunc feat_school ->
Featured Programs:
Sponsored School(s)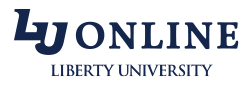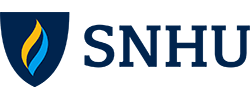 <!- /mfunc feat_school ->
Medical Assistant Salary and Job Outlook in New Jersey
What do New Jersey's demanding standards mean to a person entering the field? A scan of job postings in early 2011 revealed that a number of employers use language in their job requirements that echoes that of the New Jersey Board of Medical Examiners. Employers often specify acceptable accrediting bodies and certifications.
Obviously New Jersey takes the medical assisting profession seriously — but do the educational requirements translate into higher pay for medical assistants? It's hard to say what the reason is, but pay in the Garden State is well above the national average. Medical assistants in New Jersey enjoy an average income of $15.75 per hour or $32,760 a year. There is a range, of course. 80% of medical assistants in New Jersey have wages that fall between $11.61 and $21.01 an hour. Some of the variability in compensation is geographical. MAs in the greater Newark area have a impressive average of $16.41 an hour. The Trenton area reports wages nearly this high: $16.02. The Edison-New Brunswick metropolitan area is listed at $15.84 and Camden at $14.85.
What accounts for the rest of the difference? As in other industries, wages do go up slightly with time. A 2010 AAMA salary report listed $14.10 as the average for workers in the Middle Atlantic states who had less than three years experience, but $15.54 as the average for those who had been in the profession for six to nine years At the highest level of experience (16+ years), the figure rose to $18.38.
Medical Assistant Programs Offered in Your State
Click Here to find your State and additional information about the Medical Assistant career path.