Medical Assisting Programs in Nevada
<!- mfunc feat_school ->
Featured Programs:
Sponsored School(s)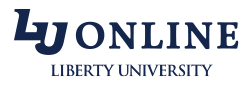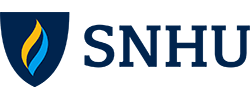 <!- /mfunc feat_school ->
Nevada's medical assistants — and their vital contributions to public health — were brought to the attention of the public in late 2009. It started with a bit of legal controversy; concerns about medical assistants injecting Botox led to some scrutiny of legislation written decades back. Allowing unlicensed medical assistants to inject medications, or give flu vaccinations in any form, might be against the law, officials feared — and yet the state was relying on medical assistants to administer those H1N1 vaccines! Without their help, people worried, vaccines would be stockpiled, awaiting authorized administration, and, more critically perhaps, it would be difficult to provide residents the shots they were counting on. Some clinics could have to scale back on other services.
The median annual salary for Medical Assistants in Nevada was $31,500 and 35% job growth is predicted over the next 10 years. ~BLS Data
The Nevada State Board of Medical Examiners took emergency action by ruling that medical assistants could give flu vaccines, though not Botox. Some weeks later, the Board altered their position, saying that they were returning to a previous interpretation of the law which did allow medical assistants to give shots.
What were the results of the controversy (besides that people did eventually get their needed vaccines)? Trust in medical assistants was validated, and probably a few more people in Nevada have heard of, and considered their role.
In Nevada, medical assistants do give shots, but they do far more than this, of course. They can also be found taking patients' vital signs and measurements, leading them to the examination room, and doing other routine tests. Sometimes they can be found at the front desk, too, handling billing or scheduling appointments. They are truly multi-talented. Perhaps you want to become one of these talented health care workers? The career begins with a good educational background.
<!- mfunc feat_school ->
Featured Programs:
Sponsored School(s)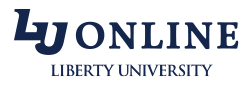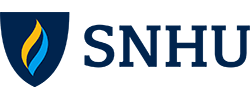 <!- /mfunc feat_school ->
How to Become a Medical Assistant in Nevada
Nevada's Medical Assistant Organizations/Resources
Nevada AAMA State Society Contact: Carol L. Cohen, CMA (AAMA)
Medical assistants are unlicensed, but in the interest of competent, safe practice, employers often ask for national board certification. Unless you have five years experience in the field or medical services training through a military branch, you will need to enroll in an accredited program. You will want to ask prospective medical assisting schools if graduation from their program will qualify you to take exams through AAMA or AMT.
Education doesn't end with diploma or certificate in hand. AAMA requires 60 units of continuing education during each five year renewal cycle. AMT has also become more strict about continuing education units in recent years. Graduates must complete 30 units every three years. Again, there are many options. One is STEP, which consists of online journal articles and question.
Medical Assistant Job Data in Nevada
Medical assisting salaries in Nevada are slightly above the national average. According to 2009 statistics from Nevada Wage Information and the BLS, the median for Medical Assistants in Nevada was $31,500 — $2,900 above the national median. 10% of medical assistants in Nevada made less than 24,300, but another 10% made above $40,800. Salaries are influenced by years of experience as well as by work setting.
As for job outlook, the occupation was projected to see 35% growth; this is one percent above the very robust 34% growth that the nation as a whole is expected to see. About 240 open positions were expected each year in Nevada.
The number of medical assistants employed in particular cities is not always proportionate to their population. The greater Las Vegas metropolitan area employs the bulk of the workers in the occupation, a healthy 3,380. Reno is listed at 760, meanwhile, and Carson City at 150. Thus, while Reno has the highest wages in the state ($16.61 or $35,440), it's not necessarily the easiest city in which to find a job. Las Vegas and Carson City are just slightly lower, it should be noted, at $15.66 and $15.49 respectively.
Typical areas for advancement, a AAMA representative notes, are coding and health care administration.
You may want to check the Nevada Health Care Schools main page for additional allied health, nursing, science and pre-professional programs as well as to see any medical assistant programs that may have been missed here.
Medical Assistant Programs Offered in Your State
Click Here to find your State and additional information about the Medical Assistant career path.
Allied Health and Related Health Care Programs in Nevada
Truckee Meadows Community College
Programs Offered: Biology, Dental Assisting, Dental Hygiene, Dietetic, Dietetic Technician, Health Sciences, Massage Certificate Program, Medical Imaging, Mental Health Services, Mental Health Technician, Nursing, Nursing Assistant, Paramedic, Psychology, Radiologic Technology, Veterinary Technology
College Contact: Dandini Campus, 7000 Dandini Boulevard, Reno, Nevada 89512-3999, Ph: 775-673-7000
Nevada Career College
Programs Offered: Medical Assisting, Massage Therapy, Surgical Technology, Practical Nursing, Massage Therapy
Campus Locations: Nevada Career Institute, 3231 N. Decatur Blvd, Suite 119, Las Vegas, Nevada 89130, Tel: (702) 893-3300